4 Tips for Enjoying a Financially Peaceful Retirement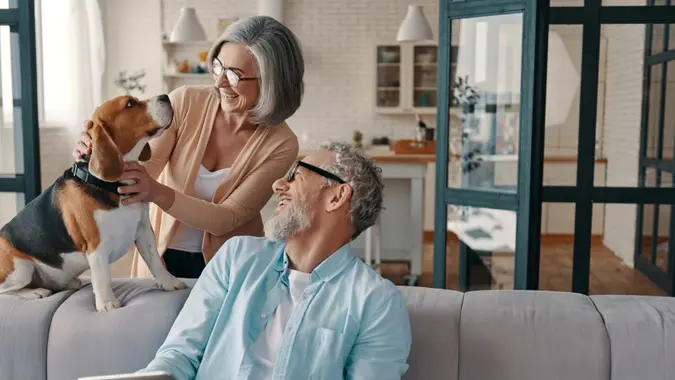 g-stockstudio / Getty Images/iStockphoto
For many employees, retirement represents a future of relaxation, travel and time with family. It's a reward after decades of hard work.
Unfortunately, if you haven't built up a solid nest egg, retirement could be much more stressful than you hoped. A peaceful retirement requires enough money in the bank so that you have the freedom to spend on the things that are most important to you.
Related: 6 Types of Retirement Income That Aren't Taxable
Important: 5 Things You Must Do When Your Savings Reach $50,000
However, that kind of financial freedom comes in many forms, according to Laura Redfern, CFP, CeFT and founder of Peaceful Prosperity. "For some people, financial freedom can be achieved on a nest egg of $100,000. For others, $1 million is a minimum," she said. The point is that there's no one magic number you have to achieve. It's all about your expectations and desires for your retirement lifestyle. 
So if one of your goals is to have a financially peaceful retirement, here are some tips to achieve it.
Start Small, but Early
One of the most important steps in saving for retirement is to start ASAP. "Even if there is short-term pain, such as student loans, credit card debt or a mortgage, you need to think long-term," said Yanelys Benham, wealth management advisor with TIAA. "If you don't, your money won't have as much time to grow."
Benham shared this example: Let's say you have two women who both turned 65 last year. The first one started saving just $100 a month — that's only $25 a week — when she was 25. That was back in 1981. The other woman decided to wait only 10 more years, until she was 35. That was in 1991. But at that point, she started saving twice as much each year. Instead of $100 a month, she started saving $200.
If they both put their money into the S&P 500, then at the end of 2021, the woman who started investing when she was 25 would now have almost $450,000. The woman who waited an extra 10 years would now have less than $330,000, even though she invested twice as much money once she started saving.
Take Our Poll: How Do You Typically Split the Restaurant Bill?
Maintain a Financial Safety Net
Another factor that brings great peace of mind to retirees is having a well-funded emergency savings account. "It eases the tension of navigating fluctuating investments or other unknowns," Redfern explained. "There's something about seeing cash in the bank that is very calming for someone who has just made a big life change like retirement."
During your working years, make funding an emergency savings account a top priority. Most experts recommend having at least six months' worth of expenses (not income) stashed. If you have unpredictable income, a year's worth may be better.
Think of Your Nest Egg as an Ongoing Opportunity
Redfern said that many people make the mistake of looking at their retirement fund as if it were one big paycheck. However, that can put you into a scarcity mindset, which she said contributes to feelings of fear and anxiety in retirement. 
"What's more helpful is to lean into an opportunity mindset," Redfern said. "Look at your retirement nest egg as an engine, a machine that you are building." You should consider how your investments can generate income on an ongoing basis. If you aren't sure, working with a financial planner can help you determine the best places to put your retirement savings.
Give Purpose to Your Golden Years
Finally, Redfern said it's important to have something to retire to, rather than focusing on what you are retiring from. "When you retire, life changes, but needing a purpose in life does not," she said.
In order to feel peaceful during retirement, rather than lost and unsettled, find activities that give your life meaning. "Maybe you don't have to get out of bed in the morning any longer, but it's still worth asking: What inspires you to get out of bed?" Redfern added.
More From GOBankingRates