Gen X Is Set To Inherit $29.6 Trillion — But Only 12% Expect It To Boost Their Retirement Income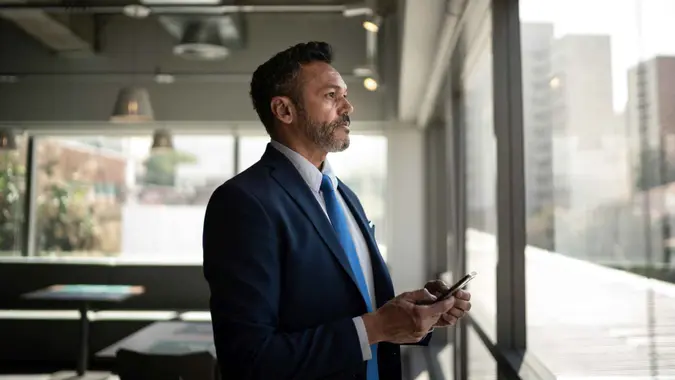 FG Trade / Getty Images
A whole lot of money will be changing hands in the next couple of decades as baby boomers begin to leave inheritances to younger generations. The nation's 65 million Gen Xers alone are expected to inherit nearly $30 trillion, a new survey found, but not much of that money will go toward retirement income.
Boomers are expected to pass down more than $70 trillion in inheritance wealth, according to Prudential Financial's latest Pulse research survey, "Gen X: Retirement Revised," which was released on June 7.
A separate survey from Cerulli Associates found that Generation X is expected to inherit the most at $29.6 trillion, the Financial Planning website reported. Nearly $9 trillion of that will be passed down by 2032.
But according to the Prudential survey, a mere 12% of Gen Xers say an inheritance will be a source of retirement income. This is partly because older generations — boomers as well as the Silent Generation — are living longer these days and spending a lot more of their retirement savings on healthcare and elder care.
"I think in terms of the wealth transfer, some of the [Gen X] people are going to get money," Barbara Pietrangelo, a certified financial planner at Prudential's Pruco Securities, told CNET. "But keep in mind, baby boomers are living longer… That generation may need money to pay for care as well."
Not only are many Gen Xers doubtful that they'll get large inheritances, but more than eight in 10 (84%) say they don't plan to leave an inheritance themselves, the Prudential survey found. The reason: Many don't think they'll have any wealth to leave behind because of their own insufficient retirement savings.
Are You Retirement Ready?
Gen X Facing Dire Retirement Prospects
The survey of 2,000 pre-retiree Gen Xers found that more than one-third have less than $10,000 in retirement savings. Another 18% don't have any savings at all, and up to 30 million (46%) don't think they'll have enough saved up to live comfortably in retirement.
"Gen X faces one of the most complex landscapes for retirement readiness in decades, including the decline of defined benefit pension plans which supported prior generations' retirement, as well as significant uncertainty about the economy and long-term Social Security benefits," Prudential vice chair Rob Falzon stated in a press release. "This data underscores how important it is for Gen X to adopt a new set of retirement strategies designed to protect and grow their savings, and, when possible, translate their assets into reliable sources of future income."
Another retirement obstacle Gen Xers face is the prospect of lower Social Security payments when the program's Old-Age and Survivors Insurance (OASI) Trust Fund runs out of money next decade. On top of that, only 20% of Gen Xers plan to use pensions as a source of retirement income, and only 11% will mostly rely on a pension.
One result is that nearly half (47%) of all working Gen Xers expect to retire later than originally anticipated. About 40% plan to work part-time after retirement. That might be a good strategy, experts say.
"My message to folks who don't feel financially stable is that earning a small or moderate amount of income during retirement years can make a meaningful difference in supporting their lifestyle," John Corron, a certified financial planner at Monument Group Wealth Advisors, told CNET. "They may not have to stick with higher paying jobs that they don't enjoy if they have the opportunity to work part-time doing something they enjoy for a longer period."
Are You Retirement Ready?
More From GOBankingRates