Goodbye Florida: 5 Reasons Retirees Are Fleeing to North Carolina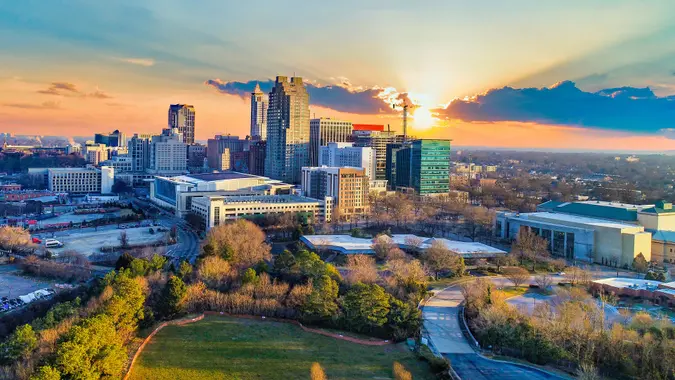 Kruck20 / iStock.com
Florida, known as the haven for retirees with its warm climate and palm-lined streets, is now witnessing a change in trend. While it still remains a popular choice, more and more seniors are setting their sights on the picturesque landscapes of North Carolina.
Growing Senior Community:
In 2021, North Carolina recorded a substantial net migration of nearly 19,000 seniors. This significant influx has contributed to the establishment of a robust senior community in the state, providing newcomers with a sense of belonging and support.
Coastal Charm of Wilmington:
Wilmington, NC stands out as a prime destination. It boasts the highest percentage of senior residents among our top ten cities, with seniors making up nearly 27% of its total population. The coastal city's subtropical climate and beautiful beaches are a magnet for retirees seeking both relaxation and adventure.
Impressive Retention Rates:
Wilmington's low emigration rate is a testament to the satisfaction of its senior residents. In 2021, the city had a net migration of 992 seniors, with only a minimal number choosing to move to another state. This indicates the city's ability to meet the needs and expectations of its older population, making it a favorable option for retirees.
Low Cost of Living in Raleigh:
Raleigh, another city in North Carolina, is gaining attention for its affordability. Despite being a landlocked city, Raleigh's relatively low cost of living is a significant draw for seniors on a fixed income. The city reported an exceptionally low emigration rate in 2021, further highlighting its appeal among the retiree demographic.
Are You Retirement Ready?
Diverse Landscape:
North Carolina offers a diverse landscape, from the serene beaches of Wilmington to the bustling activity in Raleigh. This diversity provides retirees with a wealth of options for leisure, exploration, and lifestyle, catering to a wide range of preferences and interests.
As seniors in the United States consider their options for retirement destinations, North Carolina is emerging as a standout choice. The state's growing senior community, the coastal allure of Wilmington, impressive retention rates, affordability in cities like Raleigh, and diverse landscapes make it an increasingly attractive destination for retirees seeking a balanced and fulfilling post-retirement life.
Editor's note: This article was produced via automated technology and then fine-tuned and verified for accuracy by a member of GOBankingRates' editorial team.
More From GOBankingRates