How You Can Financially Plan For a Mini-Retirement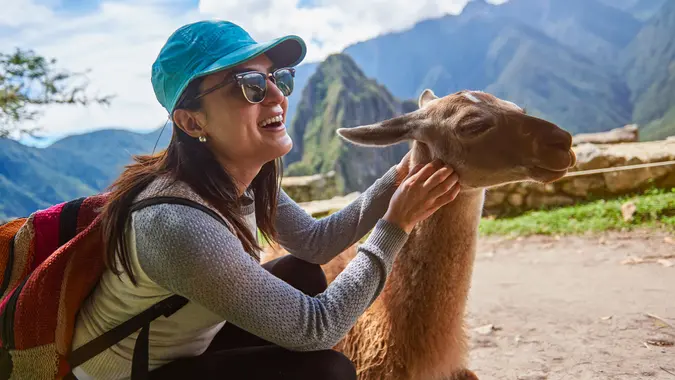 dimarik / Getty Images/iStockphoto
Defining retirement in 2022 means taking into consideration how the next retirement wave will be widely nontraditional. The millennial generation in particular is prioritizing, and normalizing, the concept of mini-retirements or sabbaticals.
A mini-retirement means saving money to cover expenses for a year. Then, the retiree-to-be quits their corporate role and travels the world while they are still young and in good health. While the premise of a mini-retirement sounds fantastic, it also requires buy-in from corporate leadership and to a significant extent, you. 
Take a moment to focus less on negotiation and what happens once your employer says yes. Are you actually financially ready to experience a short-term retirement? Before you dash out for your grand adventures, follow these financial planning tips to ensure a rich and rewarding mini-retirement.
Mini-Retirement: How To Financially Prepare
Kelly Klingaman, financial planner and founder of Kelly Klingaman Financial Planning, originally shared with GOBankingRates the rising trend of mini-retirements among millennials planning to retire. Klingaman personally knows two friends on mini-retirements right now, with one friend referring to it as their "adult gap year." 
If you are serious about taking a year off from work, you need to start planning for it. Ultimately, Klingaman said while sabbaticals are offered by many companies these days, few, if any, employers will financially support employees planning to take a year off to focus on other interests. Planning for a mini-retirement starts and stops with you.
Are You Retirement Ready?
Start Planning 6 to 12 Months in Advance
"If you're serious about an adult gap year, like traveling the world or seeing if your side hustle could become a full-time success, it's important to start planning for this at least six to 12 months in advance," Klingaman said.
What you should not do in financially planning for a mini-retirement is withdraw from your retirement savings. If you tap into these accounts before you're of the age where it's allowed, you will be hit with early withdrawal penalties.
Financial planning, Klingaman said, will require a disciplined approach. At a bare minimum, you'll need to save cash in a high-yield savings account. This is meant to cover the income gap when your paycheck stops.
You'll also need an emergency fund. This should hold three to six months of your living expenses, just in case something unexpected were to happen in the short term. If you already have these funds in place, you've created a strong layer for your future mini-retirement.
Build a Separate Savings Account
We're not quite done with financial planning for a mini-retirement yet. Once you have an emergency fund and cash savings, Klingaman recommends building a separate savings account specifically for taking a mini-retirement. 
"The specific amount that goes into this fund would depend on how you plan to spend your time off," Klingaman said. "It could be as straightforward as saving up 12 months of living expenses if you plan to continue your life in much the same way."
Are You Retirement Ready?
Those who plan to spend their money in a drastically different manner during their mini-retirement should start to visualize what they plan to do and then put together a general itinerary. For example, those interested in spending their mini-retirement traveling the world will need to research where they want to go, the cost of flights and accommodations for those locations.
Plan For Healthcare Coverage
Taking a mini-retirement means a pause in paychecks and healthcare insurance. To avoid the lapse, Klingaman recommends planning for how to continue health insurance coverage. Some options may include COBRA, health insurance marketplace plans or being on a partner's plan.
Planning For Retirement, Even in a Mini-Retirement
A mini-retirement may be mini in nature, but it's still a year of your life. Taking this year away from the workplace means a lapse in contributions to your investment accounts like your 401(k) plan. 
Ask yourself: Is your investment plan on track to support you in the mid- and long-term despite a break in contributions? If yes, you should be able to move forward with your plans. If not, you may need to find a solution for this scenario.
The Value of Planning Early 
Saving money for a mini-retirement is not easy. The act requires intimate knowledge of how you're spending and saving money already. But it can still be done if you're willing to commit to it and know the bottom line leads to an enjoyable, and comfortable, mini-retirement.
"Setting stricter boundaries on variable spending can help you improve your ability to aggressively save up cash to take time away from work," Klingaman said. "Putting mechanisms in place to pay yourself first via direct deposit into your high-yield savings account leads to faster success as well."
Are You Retirement Ready?
More From GOBankingRates