How Mark Zuckerberg, Elon Musk and 3 Billionaires Are Planning Their Retirement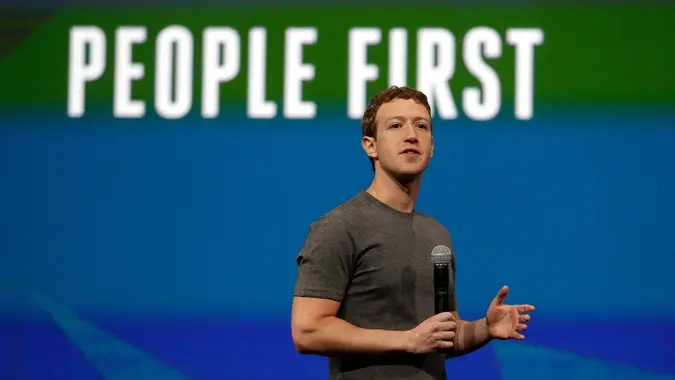 Ben Margot/AP / Shutterstock.com
While most of us may dream of retiring to a beachside town and spending our days relaxing, the world's billionaires have slightly different plans for their retirement.
From philanthropy to space exploration, here's how Mark Zuckerberg, Elon Musk, and other billionaires are planning their retirement.
1. Mark Zuckerberg
Facebook CEO Mark Zuckerberg has said that he has no plans to retire anytime soon, but he has been very vocal about his philanthropic efforts. In 2015, Zuckerberg and his wife, Priscilla Chan, pledged to give away 99% of their Facebook shares, currently worth over $50 billion, to charity during their lifetime. The couple has set up the Chan Zuckerberg Initiative to advance human potential and promote equality in areas such as health, education, scientific research, and energy.
2. Elon Musk
Tesla and SpaceX CEO Elon Musk has big plans for his retirement. He has stated that he wants to die on Mars, but not on impact. Musk has been working on making space travel more affordable and accessible through his company SpaceX, and he hopes to establish a human colony on Mars in the future. In the meantime, Musk plans to continue working on his various ventures, including Tesla, Neuralink, and The Boring Company.
3. Warren Buffet
Billionaire investor Warren Buffet has said that he will never retire. Buffet, who is currently 91 years old, still works full-time as the chairman and CEO of Berkshire Hathaway. He has, however, planned for his succession and has identified Greg Abel as his likely successor. Buffet has also pledged to give away 99% of his wealth to charity during his lifetime or at his death.
Are You Retirement Ready?
4. Bill Gates
Microsoft co-founder Bill Gates stepped down from the company's board in 2020 to focus on his philanthropic work. Gates, along with his then-wife Melinda, set up the Bill & Melinda Gates Foundation in 2000, which focuses on global health, development, and education. Gates has also signed The Giving Pledge, committing to give away the majority of his wealth to philanthropic causes.
5. Jeff Bezos
Amazon founder Jeff Bezos stepped down as the CEO of Amazon in 2021 and transitioned to the role of Executive Chairman. Bezos has said that he plans to focus on his space exploration company, Blue Origin, and other passion projects. He has also committed $10 billion to the Bezos Earth Fund to combat climate change.
While retirement for most of us means slowing down and taking it easy, billionaires like Mark Zuckerberg, Elon Musk, and others have big plans for their retirement. From philanthropy to space exploration, these billionaires are planning to use their wealth and influence to make a positive impact on the world.
Editor's note: This article was produced via automated technology and then fine-tuned and verified for accuracy by a member of GOBankingRates' editorial team.
Are You Retirement Ready?
More From GOBankingRates