Today's Retirees Are Living Comfortably in Retirement — Here's Why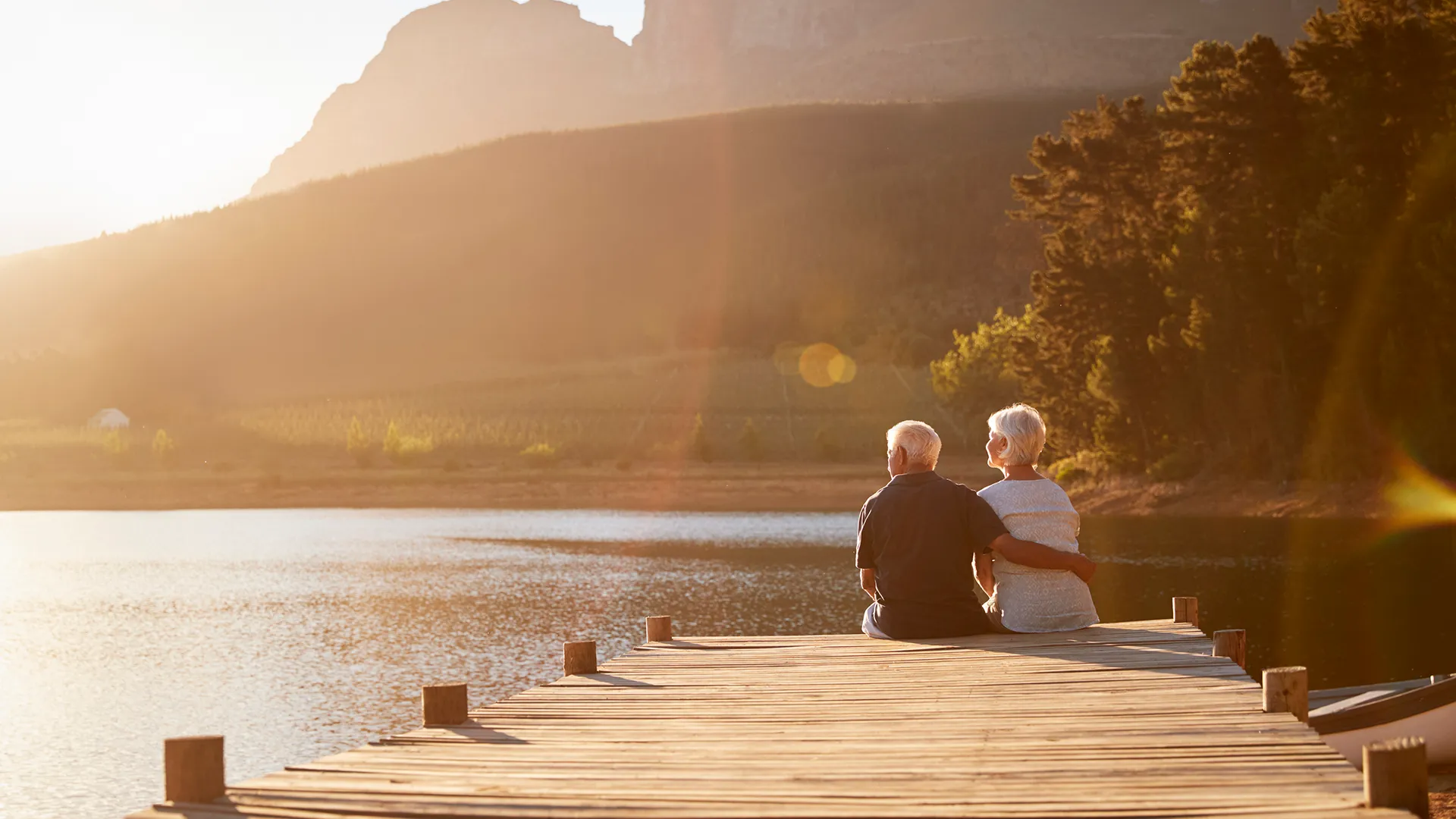 Baby Boomers either feel very ill-prepared for retirement or actually are not prepared enough. And, on average, they have just a little over $160,000 saved for retirement, according to research from the Economic Policy Institute.
However, the news is not all bleak. GOBankingRates recently conducted a survey of 527 retirees, 62 percent of which said they have enough money to live comfortably in retirement. By avoiding or overcoming these financial obstacles, the majority of retirees surveyed have successfully planned for a comfortable retirement.
Click to find out how to create a happy retirement for yourself.
Retirees Paid for Healthcare
A total of 30 percent of retired survey respondents said that paying for healthcare was a financial hurdle in retirement. Retirees whose plans address healthcare costs sufficiently will inevitably do better than the retiree whose plans don't.
Many financial products can help address rising health costs for longer life spans, but the key is to get started early. It's important to address eventualities like long-term care insurance and chronic illness. Savings vehicles like health care savings accounts, deferred annuity used in conjunction with private insurance and Medicaid could be a start in the right direction.
By planning for healthcare and other expenses, you can avoid facing these ugly retirement truths.
Retirees Avoided a High Cost of Living
According to those surveyed, 21 percent of retired respondents said that affording a high cost of living was a financial hurdle. Retirees that plan for higher costs of living and related increases will be comfortable because they'll likely not face a decline in their standard of living.
Those who want to keep the same or high standard of living in retirement will need actions to match this goal. It might require a more aggressive savings rate, a growth-oriented investment portfolio, a longer working career, additional streams of income or all of the above. There are more than a few ways to cut down your high cost of living, but the point is that you've got to be aware that your cost of living could increase in retirement to make appropriate plans.
Are You Retirement Ready?
Retirees Paid Taxes
Paying taxes is a financial hurdle for 15 percent of retired survey respondents. If you've actually done pretty well with your retirement savings, you might have another problem when you begin to draw down your savings: taxes.
Make use of tax-deferred savings accounts and other strategies to keep your taxable income lower. An experienced financial planner and CPA can help you come up with a plan to pay as little in retirement taxes as possible.
Retirees Stayed Away From Debt
Paying off debt is a financial hurdle, according to 13 percent of survey respondents. Those who don't carry debt into retirement will have more wiggle room in their budget, which leads to more comfort during retirement.
If you want to follow suit, create a plan that involves paying off all your debt either before retirement or shortly thereafter. Not only will you save money on debt payments, but you'll also save on paying the interest that comes with debt — which leaves more disposable income for your to enjoy in retirement.
Retirees Didn't Overspend
Almost 12 percent of retired survey respondents said that overspending was a financial hurdle. Retirees who have a clear spending plan and stick to it will find their retirement experience more comfortable than those who don't. There will be more stability in their finances than the retirees that don't plan to control over spending in their golden years.
If your not familiar with creating a budget and adhering to it, retirement might not be the time to start. Learn to budget well before it's time to retire so you are used to the discipline and hopefully are able to pad your nest egg from the money you'll save through budgeting.
Retirees Didn't Pay for Family
Almost 9 percent of retired survey respondents indicated that having to support other family members in retirement was a financial hurdle. Retirees who plan for this circumstance will be better off. This might mean shared living arrangements, cutting back on spending or investing more during your working career. There are many ways to support those who will need you even in your retirement years. Find the one that's best for you, your family and your pocketbook.
Are You Retirement Ready?
Retirees Saved Sooner
A whopping 41 percent of retired survey respondents said they wish they would have started saving earlier. Many people believe that they have to earn a lot of money in order to have enough money in retirement, but that's not always the case.
If you understand the time value of money concept, then it makes sense that you can save less money but for a longer period of time and still come out ahead for retirement. Retirees who started saving sooner in life will likely have more in savings and potentially have a more comfortable retirement.
Retirees Created More Income Streams
Roughly 14 percent of retirees indicated they wish they would have created multiple streams of income. Having diversified income sources can not only help with boosting your savings potential, but it helps you have a backup plan in case that one stream of income fails.
Retirees that have income from sources like real estate rentals, dividend-yielding stocks or even business holdings might be able to count on this income for retirement. Fortunately, there are many possibilities for a person to create many streams of income both before and during retirement due to the internet.
Click to discover ways retirees can earn money from home.
Retirees Diversified Their Portfolios
Just 12 percent of respondents indicated they wish they would have actually diversified their investment holdings more. Having a diversified portfolio of assets will keep you from depending on one asset class entirely. This is especially helpful when markets experience corrections, bubbles and volatility.
Retirees who depend on varied asset classes like real estate, securities or businesses will have more stability in their income and, of course, this can certainly make retirement much more comfortable.
Retirees Spent Less Frequently
Only 19 percent of respondents indicated they wish they would have spent less more. The less you spend, the more you can save. People who prioritize saving over spending money are the ones that will do better in retirement.
Are You Retirement Ready?
Retirees Took Advantage of Workplace Retirement Plans
Almost 7 percent of survey respondents indicated that having a workplace retirement plan was most important to their nest egg. Investing in a 401k is a good idea for a couple of reasons. For one, it's a tax-advantaged. Your contributions are made with pre-tax money, which also decreases your income tax liability during your working years. In addition, many employers also match your 401k contributions, which can make retirement savings to grow faster.
Retirees Kept a Job With a Pension
Though companies that offer pensions are getting rarer, many retirees are living comfortably because of this source of income. A total of 42 percent of survey respondents indicated that they do receive a pension which supplements their retirement income.
Fortunately, if you don't work for a company that offers a pension, you've got plenty of other options like retirement savings accounts, multiple streams of income and social security.
All things considered, planning for retirement doesn't have to be difficult. Take the lessons from what these survey respondents wish they had done better and what they are are doing well to live comfortably in retirement. Experience is the best teacher — even if it's someone else's.

BEFORE YOU GO
See Today's Best
Banking Offers