Lose Your Job? Here's What To Do With Your Retirement Savings

10 min Read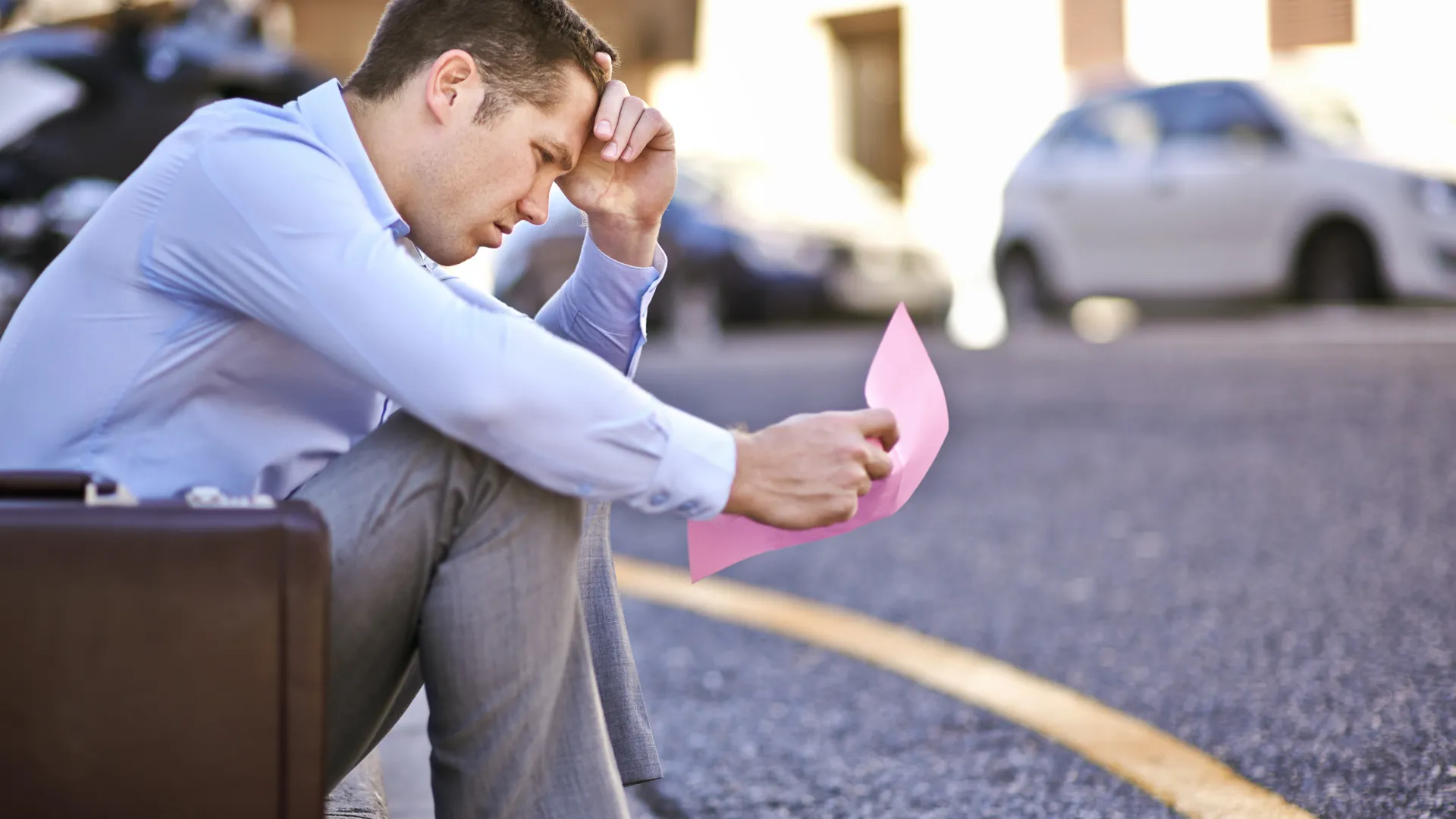 Losing your job can create all types of financial problems. In addition to being without your primary source of income, you're likely losing the funding source for your retirement contributions. You also might be tempted to withdraw some of those funds to pay for your current expenses, even though distributions could trigger income taxes and additional penalties.
In these cases, it pays to take time and analyze your options. You might find that even after losing your job, you can not only preserve your existing retirement funds but actually increase them. Here's a look at some avenues you can take with your retirement funds if you have lost your job. Of course, every person's financial situation is unique, and these are not one-size-fits-all options. Still, you might find that you have more choices with your retirement funds than you think.
Last updated: Oct. 7, 2020
Leave Your Retirement Savings Alone
In times of financial crisis, it can be tempting to tap into your retirement accounts to give yourself some breathing room until you find a new job. However, this should be a choice of last resort.
If you take money out of your retirement accounts, in most cases you'll owe ordinary income taxes on the amount you withdraw. Additionally, if you're under age 59 1/2, you'll likely also owe a 10% penalty tax. When all is said and done, you might end up owing 50% or more of the amount you take out when you combine federal and state income taxes as well as penalties.
When you contribute to a retirement plan, you should think of that money as gone — permanently tucked away until you need it in later life. If you raid it for current needs, you're putting the future of your retirement in jeopardy.
Roll Your 401(k) Plan Into an IRA
Even if you want to keep your 401(k) with your former employer, you might not have that option. Some employers won't allow ex-workers to maintain a 401(k) account, while others might require at least a $5,000 account balance. In that case, you might consider rolling your 401(k) funds into an IRA.
Since an IRA is a personal account and not a corporate-sponsored retirement plan, you might have more investment options available. In a company 401(k), for example, you likely will be restricted to a lineup of mutual funds offered by the plan sponsor, whereas in an IRA, you can usually buy or sell individual stocks, choose your own mutual funds or buy exchange-traded funds, among other options.
One thing to keep in mind is that IRAs have lower contribution limits than 401(k) plans. When you find your next job, you might prefer to start 401(k) contributions again, particularly if your employer matches those funds.
Draw From Your Roth IRA
Taking money out of a retirement plan prematurely is rarely a good idea. However, if you're absolutely forced to access that money, you can make choices that might be more prudent than others.
If you have a Roth IRA, for example, you may be able to take some of your money out without any taxes or penalties. Since contributions typically go into a Roth IRA after they have been taxed, you don't have to pay any income tax if you claw back that money.
Additionally, if you withdraw contributions from a Roth IRA before age 59 1/2, you won't have to pay a 10% early withdrawal penalty either. Just bear in mind that any earnings might face both taxes and early withdrawal penalties.
See: Retirement Planning Steps You Aren't Taking Now, But Should
Find Temp Work or Gig Economy Jobs
If you've lost your full-time hours, you can get back on track with saving for retirement by finding additional income streams, even if they're part-time jobs.
"Picking up a gig is a great way to bring in some extra income and continue to save while you're seeking a long-term career opportunity," said Josh Duvall, a certified financial planner. "This includes things like driving for Uber or Lyft, bookkeeping, consulting in your former area of expertise or even becoming a virtual assistant. If you have a vehicle, phone and an internet connection, there are a lot of easy ways to make a few extra bucks."
You might even be able to find a job with good retirement benefits, even if you only plan to stay for a short period of time.
"Many companies like Costco and Starbucks are known to have good benefits that can help keep a retirement plan on track," said Adam C. Harding, a certified financial planner in Scottsdale, Arizona. "It's not uncommon for former white-collar, college-educated individuals to overlook certain jobs in the service or retail sectors. This is a mistake because many of them offer attractive benefits packages and upward mobility once in the firm."
Check Out Individual Retirement Plan Options
If you lost your job, it doesn't mean that you're out of luck when it comes to saving for retirement. If you get a side job, part-time work or other "nontraditional" income, you still can enjoy the tax benefits of a qualified retirement plan.
"If an individual has earned income and doesn't qualify for an employer-sponsored retirement plan, he can usually open an IRA or Roth IRA and fund this account instead," Harding said.
Annual contributions to an IRA are limited to $6,000 if you're under 50 years old or $7,000 if you are 50 or older for 2020. Or, your contributions cannot be more than your taxable compensation for the year, if your compensation was less than $6,000 (or $7,000 for those 50 or older). So if you find a gig that pays you $1,500 and that's your only taxable compensation for the year, you can't contribute more than $1,500 to an IRA.
Still, every little bit helps when you're saving for retirement, thanks to the power of compound interest.
Take Advantage of Your Spouse's Retirement Plan
Although being married won't allow you to create a 401(k) plan with your spouse's employer, you still can contribute to an IRA — even if your taxable compensation is less than your spouse's. Just make sure you file a joint return.
Let's say you're not able to find a full-time job for the entire year and you have no taxable compensation. However, your spouse's taxable compensation is $50,000. Your spouse can contribute to an IRA — and so can you, up to $5,500 per year, thanks to the Kay Bailey Hutchison Spousal IRA Limit.
Just remember: Both you and your spouse can make the maximum contribution to your respective IRAs as long as you file a joint tax return. If you file separate returns, however, you won't be able to contribute. More examples are included on the IRS website.
Create Your Own Qualified Retirement Plan
If you're still self-employed, you can create an employer plan for yourself. For example, a Simplified Employee Pension (SEP) Individual Retirement Account might be right for you.
With a SEP-IRA, you can make contributions toward your own retirement through an IRA. For 2020, you can contribute up to 25% — but not more than $57,000 — of your net self-employment income.
You also have the option of creating your own 401(k) plan, sometimes referred to as a "solo 401(k)." With a solo 401(k), you can defer up to $19,500 in 2020 (or $26,000 if you're 50 or older). You also may contribute up to 25% of net earnings from self-employment. Still, your total contributions cannot exceed $57,000 — not including catch-up contributions for those who are 50 and older.
Consider a Brokerage Account
Many workers who lost their primary jobs but still have income might be reluctant to contribute to a qualified retirement plan due to early withdrawal penalties. After all, if you put money away and can't get it back until you retire without penalty, that might be a bit unsettling if you've lost your primary job. In that case, consider opening a separate brokerage account.
"A retirement plan doesn't have to solely be funded with retirement accounts," Harding said. "Perhaps this period of unemployment has reinforced the need for a greater reserve of accessible after-tax funds, and in this case, a taxable brokerage account may be appropriate. Capital gains, dividends and interest will not be tax-deferred, but the balance in the account can be accessed penalty-free during a period of financial hardship or for financial objectives prior to age 59 1/2."
Brokerage accounts also should be considered if you don't have earned income and therefore aren't eligible to contribute to an IRA.
"You don't have to invest in an IRA or retirement account," noted Scott Stratton, a CFP and president of Good Life Wealth Management, a registered investment advisor in Dallas. "In fact, if you're not working, you probably don't need a tax deduction, so funding a traditional IRA isn't really that beneficial. Instead, you could simply invest in a taxable brokerage account."
Pick Investments Carefully
How you invest your savings should depend on your time horizon for when you'll need the money. Where you hold money that you might need for next month's rent is very different from how you continue to invest funds you have earmarked for retirement decades down the road.
"We suggest that unemployed folks can invest in the stock market, provided their time horizon for needing the money is at least five years away," Stratton said. "If they might need to tap the money before five years, it doesn't belong in the market."
Regardless, don't let fear keep you out of the stock market. One of the worst mistakes you can make when trying to catch up on retirement savings is sitting on the sidelines and ignoring investment opportunities.
"If you have an emergency fund and/or cash on hand to meet your everyday living expenses, then by all means continue to invest in the market," Duvall said. "Don't let a short-term circumstance like unemployment or bad market conditions push you out of investing in stocks for the long term. Your greatest investment advantage in the stock market is time, so try your best not to take any time away from yourself by sitting on the sidelines."
Plan Ahead In Case Unemployment Strikes Again
One reason saving for retirement during unemployment is so difficult is because people often have small or nonexistent emergency funds.
"Hopefully, you've put away three to six months of your monthly living expenses as an emergency fund so you can continue living life as normal, including saving for retirement, while you search for your next career move," Duvall said. "If you haven't, continuing to save for retirement while you're unemployed will be difficult."
If you typically spend $2,600 per month and contribute $400 to your retirement plan, calculate your emergency fund based on $3,000 of monthly expenses, not $2,600. Instead of a six-month amount of $15,600, you're shooting for $18,000. But if you become unemployed, try to continue to set aside $400 per month for retirement to avoid falling behind while you're searching for your next opportunity.
More From GOBankingRates
Michael Keenan contributed to the reporting for this article.
About the Author