How To Be Wealthy in Retirement: Experts Share the 5 Best Money Moves To Make Before Retiring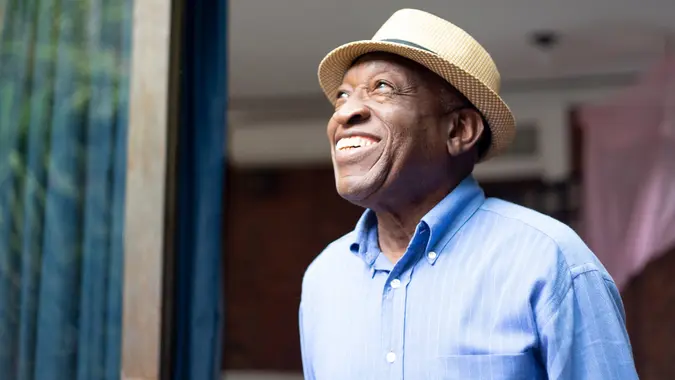 FG Trade / Getty Images
Retirement. Imagine it. Dropping out of the rat race forever, enjoying the time you have left — being with your family, pursuing the hobby you could never make time for, finally taking that dream vacation.
Unless you were born rich — and if you were, you probably wouldn't be reading this — you know it's not going to happen without a lot of saving and planning. You've seen the generic advice everywhere. Max out your 401(k), cut your expenses, go back to school so you can make more — but there are a million paths to financial security, and some of them might surprise you.
Here are five real-world examples of people that made smart moves that allowed them to enjoy a worry-free retirement.
Downsizing
Dennis Shirshikov, head of growth at Awning, shared the story of Tom and Lisa, who were able to secure a very comfortable retirement by significantly downsizing their lifestyle.
"As their retirement neared, they opted to downsize their lifestyle significantly. They sold their five-bedroom house in the city and bought a smaller, but comfortable, two-bedroom home in a quieter suburb. This not only reduced their living costs but also provided them with a considerable amount of cash from the sale, which they put into diversified investments.
"Now, they live comfortably off the income generated from their investments, and they've even had the chance to indulge in regular travel, something they've always dreamed of."
Are You Retirement Ready?
Investing In Rental Properties
Shirshikov also related the story of retired school teacher Sarah, who achieved her retirement dream by investing in rental real estate.
"Instead of choosing to put her money in typical retirement accounts like a 401(k), she opted for a more unconventional approach.  By the time she retired, she had a portfolio of five rental properties, each providing a stable monthly income. To make it even more hassle-free, she engaged a property management company to deal with the daily operations. Now, in her retirement, she enjoys a steady stream of income that more than supports her lifestyle."
Never Stop Working — Sort Of
Finally, Shirshikov told GOBankingRates about Robert, a former corporate executive, who used a kind of hybrid approach to retirement to achieve total financial freedom.
"He started a consulting business in his late 50s, leveraging his decades of experience in the corporate world. He worked full time for the first couple of years, building his reputation and client base. By the time he reached his retirement age, he'd already transitioned his business into a part-time endeavor. This way, he not only keeps himself engaged but also supplements his retirement savings, giving him financial flexibility."
Move In With Your Kids — Sort Of
The idea of living with your adult children may sound like a nightmare, a dream come true or a little bit of both — but you could stay very close without truly living under the same roof. An ADU, or accessory dwelling unit, is the term for a secondary housing unit on a single-family residential lot. Sean Roberts, CEO of Villa Homes, told GOBankingRates about Sarah and Nile's smart ADU retirement money move.
Are You Retirement Ready?
"Prior to retiring, Sarah and Nile worked with their adult children to build an accessory dwelling unit in Santa Rosa. This backyard home has allowed them to be close to family. It is also designed in a way that allows for their post-career hobbies, including outdoor space for gardening — which they didn't have at their Seattle condo — and better weather for riding their bicycles.
"Sarah and Nile have downsized their home, reduced their living expenses, relocated closer to their grandchildren and moved into a comfortable one story home that allows for mobility as they age."
Purchase an ILIT
An ILIT, or irrevocable life insurance trust, is a slightly obscure financial instrument that acts to decrease the value of your estate so as to reduce the taxes paid on life insurance benefits passed from you to your beneficiaries after your death. It does carry some risk — what you put into the ILIT is legally no longer yours — so if you end up needing that money later on in retirement, you're out of luck.
In Nancy Butler's case, however, an ILIT gave her the freedom to retire on her terms.
"I sold my asset management and financial planning practice in 2007 after 25 years in business… [and] purchased an irrevocable life insurance trust and fully funded it before I retired. With no additional payments required for the rest of my life, it is comforting to know that this money will be available tax-free to my children when I pass. This gives me the peace of mind to know that if I choose or need to, I can spend every dollar I have saved before I die and really enjoy my retirement, because I know the people most important to me will be taken care of after I pass with tax-free proceeds from the trust."
Are You Retirement Ready?
More From GOBankingRates