Housebound in Retirement: 20 Ways to Live a Richer Life
You can benefit from new skills and side jobs from home.
Retirement doesn't have to mean sitting in front of a television day after day, even if a retiree is housebound. On average, people who are currently 65 can expect to live at least until their mid-80s, according to data compiled by the Social Security Administration. There are plenty of ways seniors can use those 20 or so years to live a richer life and feel a sense of purpose as they once did in their careers.
Click through to learn how retirees can use hobbies or side gigs to enrich their lives.
1. Learn How to Knit or Crochet
Learning a new skill, like knitting or crocheting, keeps seniors cognitively sharp and gives them something they can feel a sense of accomplishment about. Retirees don't need to the leave the house to learn the new skill either, as sites like YouTube have plenty of how-to videos and tutorials. To save money, knitting and crochet supplies can often be picked up for less at a thrift store.
2/20
JackF / Getty Images/iStockphoto
2. Sell Crafts on Etsy
Whether one just learned a new craft, or they're already an expert, retirees can make homemade items to sell on sites like Etsy for a profit. All a senior needs is a camera to capture images of their art pieces and a computer to list them. Etsy sellers can accept payments online or have buyers mail payments directly to them.
3/20
LiudmylaSupynska / Getty Images/iStockphoto
3. Get Paid to Write Greeting Cards
Seniors that have a way with words can take on a side gig and earn some extra money writing greeting cards. Companies like Blue Mountain Arts, Calypso Cards, Oatmeal Studios and Shade Tree Greetings regularly accept submissions and pay for any poems or sayings they decide to publish.
4/20
fotyma / Getty Images/iStockphoto
4. Read a Book a Week
Home Instead Senior Care reports that reading reduces stress, enhances memory and improves sleep. Seniors can borrow large-print books from their local library for free. Some libraries also offer audiobooks for check-out that seniors can listen to while doing things like knitting, exercising or relaxing.
5/20
eclipse_images / Getty Images
5. Host a Game Night
Retirees can choose a night of the week to invite family or friends over for a few games. They'll benefit socially, as well as improve their coordination and hand dexterity. Poker, Scrabble and Monopoly are all excellent choices for an entertaining evening for all ages.
6/20
Alexander Raths / Shutterstock.com
6. Take Up Container Gardening
Container gardening is much more practical for individuals with limited mobility as it does not require them to walk outside and kneel for long periods of time over a traditional garden. Seniors can grow your own vegetables and herbs in containers for meals, or plant a variety of flowers to decorate their windowsills.
7/20
Ridofranz / Getty Images/iStockphoto
7. Explore Your Genealogy
Genealogy is a perfect activity for homebound retirees, as much of the research can be done on a laptop or home computer. In fact, USA.gov has a genealogy-based page with links to helpful historical and government records. By pursuing this hobby, not only will seniors learn more about their history, but they'll be able to pass this information along to their children and grandchildren.
8/20
Andrea Obzerova / Shutterstock.com
8. Start Coloring
Adult coloring has a host of benefits for seniors: It can reduce anxiety and stress, enhance hand-eye coordination and improve focus. Plus, completed works can provide a sense of accomplishment and home decor. Coloring books are available in dollar stores, or you can find free printable adult coloring sheets online.
9/20
Cecilie_Arcurs / Getty Images
9. Take Online Surveys
Any senior that has a computer can earn extra cash taking online surveys. In addition to the money, retirees will love that their opinions are helping companies make important decisions about products and services. American Consumer Opinion, Pinecone Research and SurveySavvy are excellent companies to contact for opportunities.
10/20
Georgijevic / Getty Images
10. Learn a New Language
You're never too old to learn something new, like Spanish, French or even ASL. Seniors will see their vocabulary and self-confidence improve with each lesson. Plenty of online programs are available to download, or you can opt to have a tutor come to your home to teach you instead.
11/20
JohnnyGreig / Getty Images
11. Write a Book
Amazon Kindle makes self-publishing books a cinch. Seniors who want to feel fulfilled in their retirement can write a book in their spare time. The book can be an autobiography for family and friends to cherish or a fiction piece that Amazon buyers would enjoy.
12. Spend Time Cooking in the Kitchen
Central Star Home Health reveals that doctors often prescribe cooking as therapy for everything from depression to ADHD. Cooking benefits seniors socially when the activity is performed with a friend or loved one. Cooking also exercises the mind when perusing recipes and converting measurements.
13. Volunteer Your Time
For retirees and people alike, giving back is one of the best ways to live a richer life. And homebound seniors are not excluded from volunteering, as there are still plenty of ways they can lend a hand to an organization in need. Seniors can help with bulk mailings, answer helplines and become a pen pal for a student in the community.
14. Become an Online Mock Juror
No age limitations exist to participate as a virtual juror, and an online mock trial only requires that seniors have a computer and agree to a confidentiality agreement. Elderly individuals can feel good about helping prosecutors perfect their cases before going to court. Legitimate companies like eJury and OnlineVerdict even pay for your participation.
15. Begin Exercising
Adding a few exercises to your day is a lifestyle change that can help you live a long and healthy life. Even if you lack full mobility, there are plenty of exercises you can do to improve your coordination and balance. You can complete some fitness activities from your chair, work with a set of exercise bands or do leg lifts and toe taps.
16. Create Scrapbook Memories
With a few supplies seniors can take their printed pictures and tell a story with them via scrapbooking — and you can get supplies for a bargain at local thrift stores. Not only does this activity foster creativity, but it also helps the elderly improve their dexterity through pasting, cutting and arranging photos and decorations on scrapbook paper.
17/20
rSnapshotPhotos / Shutterstock.com
17. Work as a Customer Service Agent
Although some companies require employees to work out of a call center, others do not. Seniors can easily make an income after retirement as a customer service agent. Depending on the company, calls might be re-routed to your phone, or you might be given a list of customers who have expressed interest that you need to contact.
18/20
Selmer van Alten / Flickr.com
18. Adopt a Cat
Animal shelters are always in need of individuals who are willing to adopt an animal and provide it with a loving home. A cat does not need to be walked, which is perfect for elderly individuals who aren't as mobile. Caring for a cat will also benefit seniors by giving them a companion and a purpose.
19/20
Daniel Schwen / Wikimedia Commons CC BY SA 4.0
19. Start Bird-Watching
With a good set of binoculars, retirees can begin bird-watching from any window in their home. Health Fitness Revolution reports that bird-watching inspires an appreciation for nature, increases one's arm strength and develops a person's patience. Seniors can even craft a few birdhouses for their family members to set up outside the windows to draw the birds in view.
20/20
monkeybusinessimages / Getty Images/iStockphoto
20. Become a Tutor
Homebound seniors who might have served as educators in the past can offer tutoring services without ever having to leave the house. Not only will they help foster a love of learning in their students, but they'll also earn a part-time income to help with any unexpected expenses.
About the Author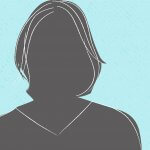 Alicia Bodine is a New Jersey-based writer specializing in finance, travel, gardening and education. With more than 13 years of experience, her work has appeared in Chron.com, Livestrong, eHow, USA TODAY, GlobalPost, Education.com and wiseGEEK.