How to Overcome These 6 Hurdles in Retirement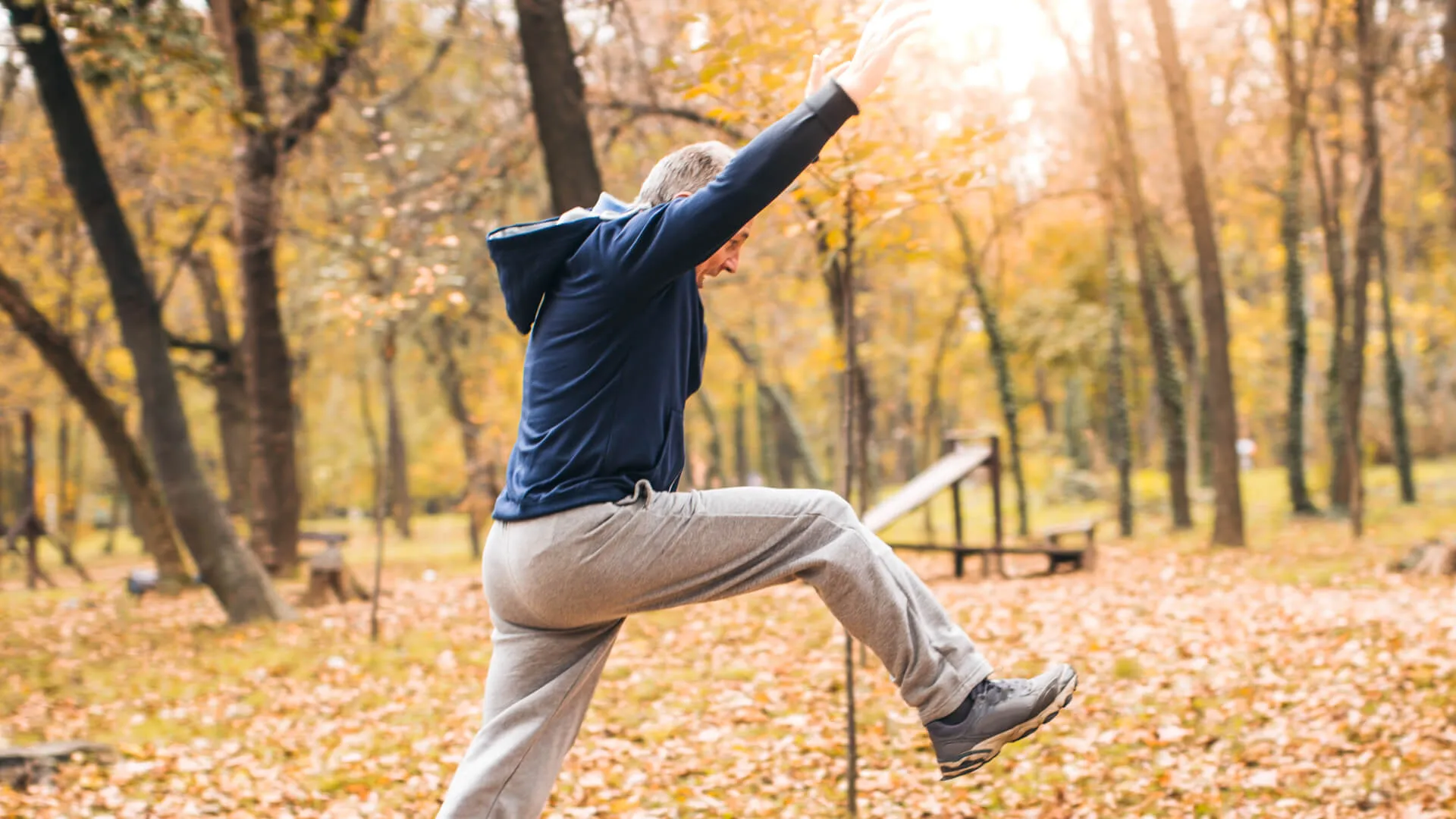 Retirement planning is a considerable task. As your career winds down and you approach retirement age, saving for a nest egg and making plans for how you intend to spend your golden years can increasingly take center stage.
The thing is, many retirees feel they haven't done enough to prepare. In fact, a recent GOBankingRates survey found that nearly 40 percent of retirees aren't confident they have enough money to live comfortably in retirement.
If all of this information leaves you feeling scared about retiring, don't worry — there are solutions. By looking at some of the biggest issues current retirees face, you can develop financial and lifestyle strategies to address them now instead of later. Take time to understand some potential retirement pitfalls and take action to avoid them today so you can retire comfortably tomorrow.
Issue No. 1: Paying for Healthcare
Medical costs in the U.S. are significant part of anyone's projected costs in retirement, despite the Medicare safety net. If, like most working Americans, you depend on employer-sponsored health insurance, retiring and losing that insurance might be a rude awakening.
A Fidelity analysis show that people retiring today at age 65 should anticipate around $275,000 in medical expenses over the rest of their lives, even with Medicare. Almost a third of retirees in the GOBankingRates study said medical care was the biggest financial obstacle they were facing in retirement.
Learn these retirement survival strategies for rising healthcare costs.
Solution: Budget for Premiums and Use an HSA to Save for Medical Costs
The simplest solution to mitigating your healthcare costs is to factor Medicare premiums into your retirement plan. And consider investing in a Medigap or Medicare Advantage insurance policy that's designed to supplement your government-sponsored coverage. By investing in insurance, you can turn your unstructured, unpredictable medical costs into a series of relatively stable monthly premiums.
You can also use a health savings account to prepare for retirement. An HSA is like an IRA or 401k, except that it's dedicated to cover your medical costs. And unlike some other types of health savings plans, you can roll your HSA balance over year after year.
You get a triple tax benefit with an HSA, too. Your contributions are pretax deductions, you won't be taxed on your investment returns and you can make tax-free withdrawals.
You can only qualify for an HSA, however, if you have a high deductible health plan, which isn't always the best option for people who have a lot of medical expenses. If you do qualify, building up a substantial HSA might mean you can go with a higher deductible plan in retirement that will reduce premiums, all while creating substantial savings on your tax bill.
Are You Retirement Ready?
Issue No. 2: Affording a Higher Cost of Living
No matter how well you prepare yourself for retirement, cost of living increases can wreak havoc on your preretirement plans. Inflation might be modest in this day and age, but it's relentless.
If you don't prepare for costs that will keep growing, you might have to make some painful cutbacks later in life. Twenty-one percent of the GOBankingRates survey respondents said that affording a high cost of living was their biggest financial obstacle.
Solution: Start Saving Sooner
The GOBankingRates survey asked retirees the question, "Knowing what you know now, what would you have done differently when saving for retirement in your youth?" Nearly 40 percent of respondents said they would have started saving sooner. The best way to combat growing costs is by growing your money even faster, which you can accomplish by investing early.
It's never too early — or too late — to start saving. The bigger your nest egg, the faster it will grow — and the better you'll be able to keep pace with increased cost of living.
Issue No. 3: Paying Taxes
No one can avoid death and taxes, according to the old saying, but taxes can be the death of your retirement plans if you aren't careful. Fifteen percent of retirees polled in the GOBankingRates survey replied that paying taxes was their biggest financial obstacle in retirement. And new income streams, like drawing down a retirement account or collecting Social Security, might make your taxes more complex than they were when you were working.
Solution: Plan Your Distributions to Minimize Taxes
Your total taxable income still matters, even in retirement, so whenever possible, it's important to keep your distributions under certain thresholds. Pulling out too much money in a given year can trigger paying more taxes on your Social Security income and higher premiums for your Medicare coverage.
Carefully plan ahead with an accountant, and be strategic about which sources of income you tap into at any given time. Distributions from a Roth IRA, for instance, are not taxed — provided you follow the withdrawal rules. If you have a traditional IRA and a ROTH IRA, you can be strategic about how you rely on those accounts and your Social Security income to make ends meet and avoid getting hit with unnecessary taxes.
Are You Retirement Ready?
Issue No. 4: Getting Out of Debt
Compound interest is a double-edged sword — it can be really useful in funding your retirement but it could become an anchor on your savings if you're carrying credit card debt. Even simple interest can still put a real damper on your financial plans.
Getting yourself out of debt is almost as important to your retirement plans as building your savings. In fact, getting out of debt was the biggest financial obstacle for 13.12 percent of respondents in the GOBankingRates survey.
Solution: Pay Off Debt Before Retiring
If you retire with debt, it can seriously undermine your post-retirement plans. Prioritize paying off debt and make sure you're in the clear before you call it quits. Delaying retirement isn't appealing, but it's probably worth it if it means having more income at your disposal later in life.
Issue No. 5: Overspending
If you plan to live a simpler life in retirement you might assume you'll be spending a lot less when that time comes. That said, 11.73 percent of the GOBankingRates survey respondents said overspending was their biggest financial obstacle for retirement. If your plans for retirement are built around dramatically cutting down your spending, make sure you reach your goals.
Solution: Put Together a Budget and Stick to It
The only way to really tackle overspending is to, well, spend less. And 20.84 percent of the retirees polled in the GOBankingRates study said that knowing what they know now, they would spend less.
Creating a realistic budget that's tailored to your life is a crucial part of saving and planning for retirement — and for living comfortably when you do retire. Do not overlook this step.
Are You Retirement Ready?
Issue No. 6: Supporting Family Members
For plenty of retirees, a lifetime of supporting family members doesn't necessarily end in retirement. As your children start families or build businesses, they might continue relying on you for financial support.
For better or worse, supporting family is a major priority for most people. Eight percent of respondents in the GOBankingRates survey cited it as their biggest financial obstacle in retirement.
Solution: Expect the Unexpected
Your family members might end up being a drain on your retirement. Then again, they might surprise you and ultimately be able to follow their plans without relying on your financial support.
Make your retirement plans with the unexpected in mind. If your budget lacks room for anything you're not currently expecting, you could very easily be setting yourself up for a nasty surprise. By padding your budget with extra room for what you might not anticipate — such as helping family members out by providing funding — you should be flexible enough to change gears when plans change.
More on Retirement
We make money easy. Get weekly email updates, including expert advice to help you Live Richer™.

BEFORE YOU GO
See Today's Best
Banking Offers