Is Relocating for Retirement a Good Idea?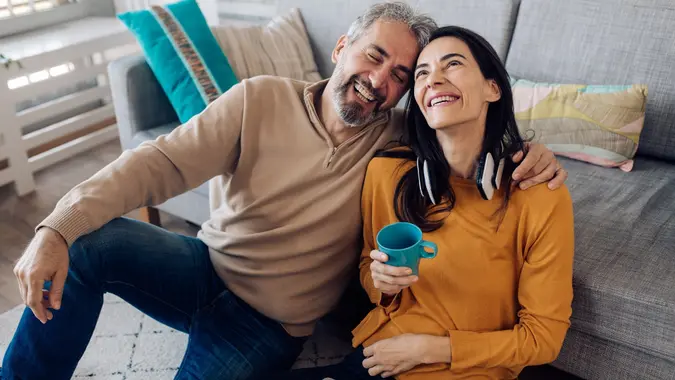 RgStudio / iStock.com
It's not uncommon for retirees to consider moving out of state and relocating during their retirement years. However, the question of whether you should relocate for retirement is one where there are certain financial advantages and disadvantages to keep top of mind.
If you want to relocate in retirement, be mindful of the following considerations that may impact your lifestyle.
What Happens To Medicare?
If a retiree plans to relocate and is at age 65 or older, can they transfer their Medicare coverage? The answer to this question is considered part of Medicare's special circumstances, or Special Enrollment Periods (SEPs).
When a certain event happens in your life, like moving, you will have the opportunity to make changes during the SEP. For example, let's say you move to a new address that is not in your plan's service area. You would need to switch to a new Medicare Advantage Plan or Medicare Prescription Drug Plan. Those in a Medicare Advantage (MA) Plan who move outside their plan's service area can choose to return to Original Medicare. 
How soon should you tell your plan? Follow these two rules of thumb depending on your circumstances.
Before you move: If you tell your plan prior to moving, you may switch plans starting the month before the month you move and continuing for two full months after you move.
After you move: If you tell your plan after moving, you may switch plans beginning the month you tell your plan, plus two more full months.
Are You Retirement Ready?
Those who don't enroll in a new MA Plan will be enrolled in Original Medicare after they are disenrolled from their old MA Plan.
What if you are retiring earlier than age 65? It's important to be aware of healthcare costs and how they may financially impact you in another state. Those relocating will need to make sure their healthcare providers and prescription drugs are in-network and covered accordingly. You can talk to your healthcare provider to find out what is and isn't in-network.
Have You Been To This Destination Before?
As you begin dreaming and setting goals for what you envision your retirement lifestyle to look like, it's of critical importance you visit this destination before deciding if you will or won't retire there.
Let's use an example of you wanting to retire in South Florida. This is a popular destination for many retirees because it offers a warm climate and sandy beaches. But what if you have never been to Florida before? Did you know in South Florida many country, tennis and pool clubs are closed from Easter to Thanksgiving? According to Baron Christopher Hanson, realtor at Coldwell Banker Realty, this is a reality and it can be disappointing news to retirees who intend to retire in a certain city or state, but find out it does not meet their year-round living expectations.
Retirees should do their homework carefully prior to picking out a city or state for relocation, Hanson said. This gives them the chance to determine taxes, HOA and other expenses that may differ from their existing location and ensure their savings can support the move.
Are You Retirement Ready?
Once you do your homework, it's time to physically visit the destination of choice. Hanson recommends leasing for the first year. Consider this a test drive of whatever state, city, coastal area or club community you wish to potentially retire in, all while getting to know the people with whom you will associate permanently.
"The last thing you'll want to do is retire somewhere you do not belong, or spend your golden years and all your money surrounded by people you don't really like — all the time wishing you hadn't left your home in the first place," Hanson said.
Is Your New Home Designed For Your Needs?
Better weather aside, retirees looking into relocating will need to consider the type of home they are moving into and if it is designed to meet their needs. 
Most retirees value independent living and not being a burden to one's family, said Kurt Grosse, real estate agent with Realty One Group. As such, it's critical to move from a home without disability-friendly features into a home that does allow for aging.
For example, homes in age 55 and up development communities are built with disability-friendly features. Some of these features include no access steps, built-in alarm switches to alert roving security and fire alarms with flashing lights and extremely loud beeping in every room.
Standard homes, Grosse said, are also designed for aging and built with future mobility considerations. These include wide hallways, tile floors to accommodate scooters, wheelchairs and walkers, lever door handles and high toilets in the bathrooms.
Are You Retirement Ready?
Retire To Your Favorite Place
Do not choose to settle for what works for now or where you only feel partially fulfilled. When possible, Hanson recommends retiring where you feel the happiest, healthiest and most socially content.
For some retirees, however, this may mean deciding against relocation. They may choose to stay put, especially if they know they will miss being surrounded by family, friends and loved ones. When in doubt, talk about your retirement relocation plans with the most important and trusted people in your life to see how they will react. Some retirees may realize it makes more sense to travel in retirement while staying planted right in the same place where they have bloomed.
"The last thing you'll want to do is retire somewhere you do not belong, or spend your golden years and all your money surrounded by people you don't really like — all the time wishing you hadn't left your home in the first place," Hanson said.
More From GOBankingRates