How Lack of Financial Literacy Is Negatively Affecting Americans' Retirement Savings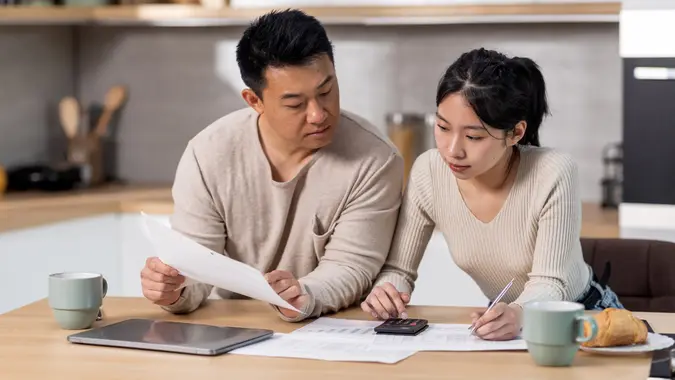 Prostock-Studio / iStock.com
With inflation dominating the financial lives of Americans in 2022, workers and retirees of all ages cut their retirement savings, struggled with debt and found it difficult to make ends meet. According to a recent Federal Reserve study, those with low levels of financial literacy found it even harder to cope and save for retirement.
According to the Fed's Economic Well-Being of U.S. Households report, an annual barometer of U.S. adults' economic health, financial literacy is directly correlated to the involvement in household financial decision-making and the comfort level in managing investments.
To gauge individuals' financial knowledge, survey participants were asked questions about interest, inflation and risk diversification. Adults who said they made most of the financial decisions in their household or who shared in these decisions with someone else answered 62% and 63% of financial literacy questions correctly, respectively.
Less than half (49%) got fewer questions right. Furthermore, less respondents (63%) who "expressed little of no comfort" with managing their investments answered financial literacy questions correctly, compared with 77% who were untroubled by maintaining their investments.
While the Fed study linked a lack of knowledge to participating in financial decision-making and managing investments, it also found that retirees with private income, like investments and pensions, reported higher levels of financial well-being than those who relied solely on Social Security. Among non-retirees, fewer respondents admitted their retirement saving was on track in 2022 (31%) than it was in 2021 (40%).
To see how a lack of financial literacy is negatively impacting Americans' retirement savings, we can turn to a couple of other studies for support.
Are You Retirement Ready?
Our own 2023 GOBankingRates Financial Literacy in the U.S. study, conducted in March 2023, found that 57% of Americans believed that a lack of financial understanding has impacted their ability to financially prepare for the future. Sixty-two percent of respondents claimed their absence of financial knowledge has cost them real money, with losses up to $10,000.
According to the 7th annual TIAA Institute-GFLEC Personal Finance Index (P-Fin), 25% of workers decreased their retirement savings because of financial pressures created by inflation. More importantly, the P-Fin found that Americans with a very low level of financial literacy are twice as likely to have cut their retirement savings, and more than four times as likely to have ceased saving for retirement compared to survey respondents with very high levels of financial literacy.
"Every year we say the findings are troubling, but this year, more than ever, we see how low levels of financial literacy in a volatile economy can lead to problems," said Annamaria Lusardi, University Professor at GW and GFLEC's Academic Director. "It's important we focus on helping people of all ages, races and genders, especially the ones who are the most vulnerable."
More From GOBankingRates
Are You Retirement Ready?