5 Most Luxurious Places To Consider Retiring Abroad if You Have a Budget Over $5,000 a Month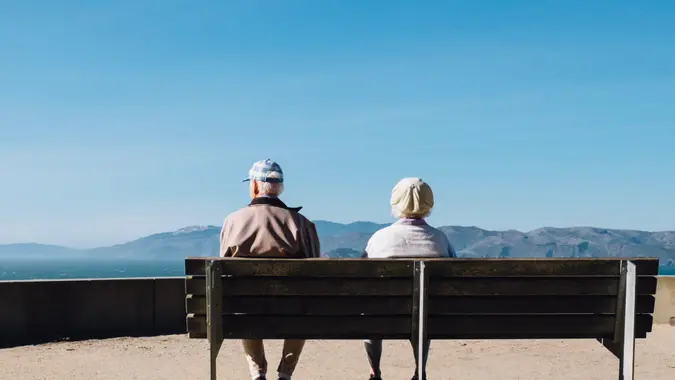 Matt Bennett / Unsplash
Retirement is a time to enjoy the fruits of your labor. If you have a budget of over $5,000 a month, the world is your oyster.
There are numerous luxurious destinations around the globe that offer a high standard of living, beautiful surroundings, and a comfortable lifestyle. Here are some of the top destinations for retirees seeking luxury and comfort in their golden years.
1. Tuscany, Italy
Tuscany is synonymous with rolling hills, vineyards, and a rich cultural heritage. This Italian region offers a relaxed lifestyle with access to world-class cuisine, art, and history. The cost of living is higher than in other parts of Italy, but for those with a budget over $5,000 a month, it provides a luxurious and culturally enriching retirement.
2. Costa del Sol, Spain
Known for its sunny weather and beautiful beaches, Costa del Sol is a favorite among retirees. It boasts high-quality healthcare, a vibrant expat community, and a lower cost of living compared to other European destinations. With $5,000 a month, you can enjoy a lavish lifestyle, complete with a seaside villa and regular dining at fine restaurants.
3. Provence, France
Provence is a picturesque region in the south of France, famous for its lavender fields, quaint villages, and Mediterranean climate. The area offers a mix of rural charm and city amenities, with access to excellent healthcare and a high quality of life. Retirees can immerse themselves in the French way of life, enjoying gourmet food, wine, and the arts.
Are You Retirement Ready?
4. Kyoto, Japan
For those seeking a blend of tradition and modern luxury, Kyoto in Japan is an ideal destination. This city is rich in history, with numerous gardens and cultural sites. The cost of living is high, but with a budget of $5,000 a month, retirees can enjoy a comfortable lifestyle in a serene and culturally rich environment.
5. Queenstown, New Zealand
Queenstown is a paradise for nature lovers, offering stunning landscapes, outdoor activities, and a peaceful way of life. The cost of living is on the higher side, but retirees with a substantial budget can enjoy a luxurious lifestyle, with access to top-notch healthcare, great food, and a welcoming expat community.
The Takeaway
Retiring abroad can be a dream come true, especially if you have the budget to enjoy a luxurious lifestyle. The destinations listed above offer a mix of cultural richness, natural beauty, and high standards of living, making them perfect for retirees seeking comfort and luxury in their later years. Each destination has its unique charm and advantages, so consider what matters most to you in retirement and choose the place that best fits your desires and needs.
Editor's note: This article was produced via automated technology and then fine-tuned and verified for accuracy by a member of GOBankingRates' editorial team.
More From GOBankingRates