Minimize Retirement Costs: 5 Easy Ways to Simplify Your Golden Age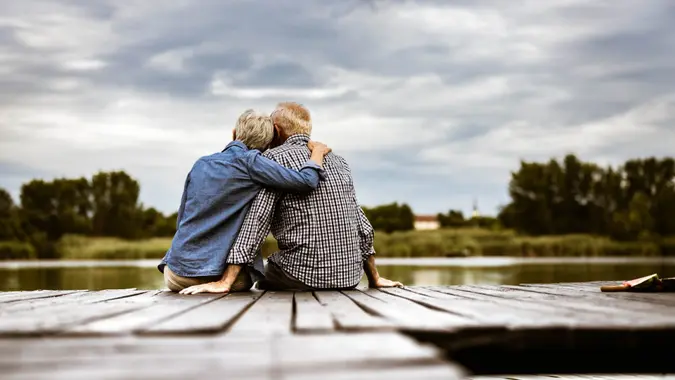 skynesher / iStock.com
Retirement–the long-awaited phase when you finally get to enjoy the fruits of your hard work. However, without prudent financial planning, retirement can come with its own set of challenges.
If you're looking to make the most out of your golden years without straining your finances, here are five straightforward strategies to help you minimize retirement costs.
1. Downsize Your Living Space
As children grow up and move out, you might find that you don't need as much space. Consider moving to a smaller home or apartment. Not only can downsizing reduce mortgage or rent costs, but it can also lower utility bills and maintenance expenses. Plus, a cozier space can provide a more manageable environment, saving you both time and effort.
2. Re-Evaluate Transportation Needs
If you no longer need to commute daily, it might be time to re-think your transportation. Could you make do with one car instead of two, or perhaps even transition to public transportation? Selling a vehicle can offer an immediate influx of cash, and relying more on public transit or carpooling can drastically cut down on fuel, insurance, and maintenance costs.
3. Take Advantage of Senior Discounts
One of the perks of reaching retirement age is the plethora of senior discounts available. From groceries and dining out to travel and entertainment, always inquire about senior rates. These small savings can quickly add up over time, offering more wiggle room in your budget.
4. Prioritize Health and Wellness
An ounce of prevention is worth a pound of cure, especially when it comes to healthcare costs in retirement. Prioritize regular health check-ups and maintain a balanced diet coupled with consistent physical activity. By focusing on preventative care, you can mitigate the risk of costly medical procedures and enjoy a more active and fulfilling retirement.
Are You Retirement Ready?
5. Review and Streamline Finances
Retirement is a great time to take a closer look at your financial portfolio. Consider consolidating bank accounts or rolling over multiple retirement accounts into one. Eliminate any unnecessary subscriptions or memberships, and be on the lookout for lower-interest credit options. Keeping your finances simplified can reduce fees and make management more straightforward.
Retirement should be a time of relaxation and enjoyment, free from financial worries. By adopting these easy strategies, you can pave the way for a more carefree and cost-effective golden age.
Editor's note: This article was produced via automated technology and then fine-tuned and verified for accuracy by a member of GOBankingRates' editorial team.
More From GOBankingRates