The Most Overrated Places to Spend Your Retirement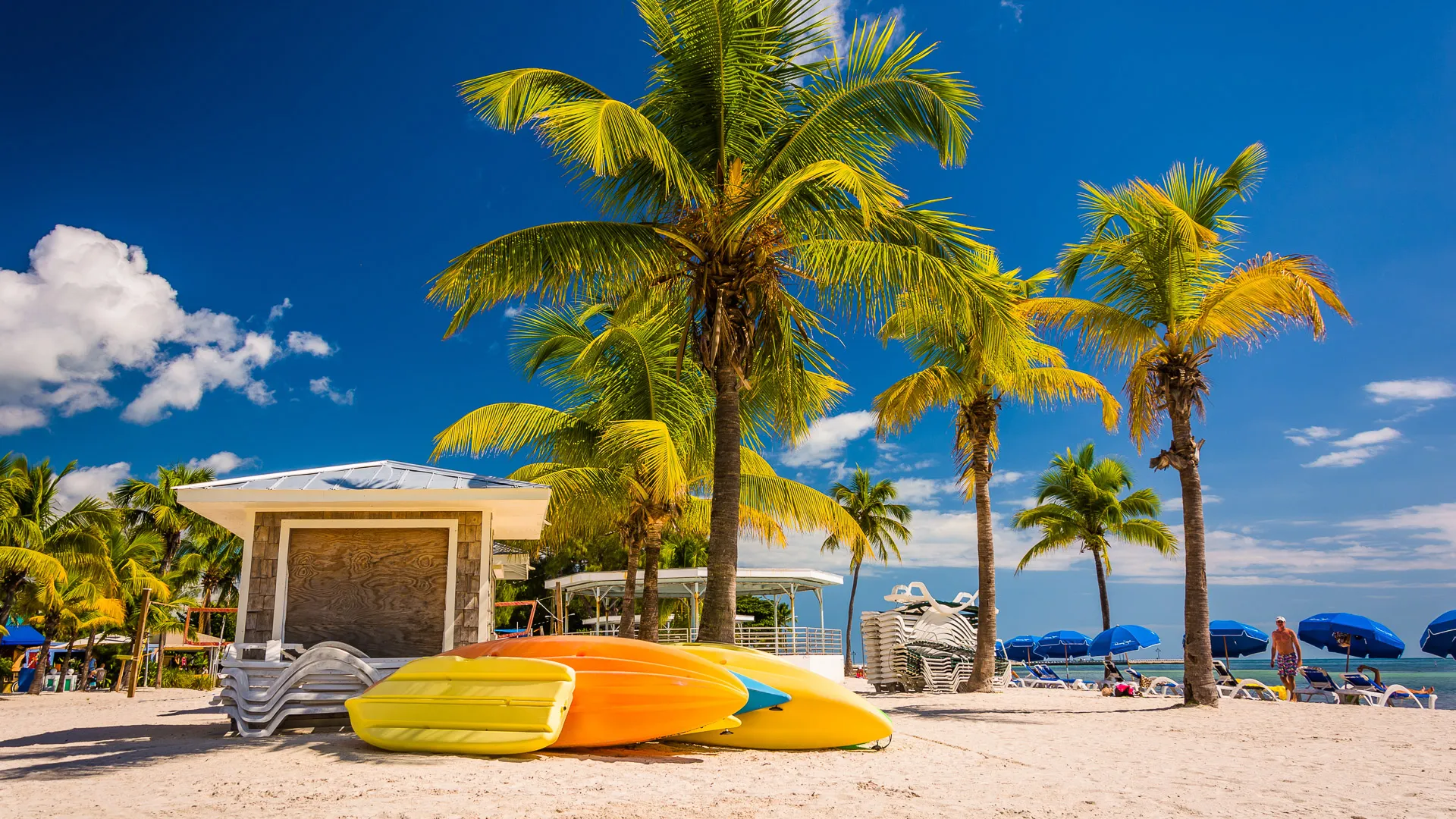 To fantasize about retiring in a place that meets your every want and need isn't uncommon. Although there are plenty of destinations that fulfill those requirements, they might not be the ones you think of first. The actual lifestyle you'll experience in some of the places regarded as go-to retirement destinations might surprise — and disappoint — you. Don't fall victim to the hype of a popular retirement spot.
Click through to see 10 of the most overrated cities, states and countries, and learn what a comfortable retirement will cost you in every state.
Las Vegas
While Las Vegas has sunny temperatures and a dry climate, along with no income tax — including on Social Security or retirement accounts — retirement in Las Vegas does come with some serious drawbacks. According to statistics provided by the Metropolitan Police Department to the Las Vegas Review-Journal, violent crime rose 9 percent in the past year. Significant traffic is also a factor and, it's no secret that Sin City is one of the biggest tourist cities in the U.S. In fact, according to Statista, over 39 million tourists rolled into Vegas in 2017. Crime, traffic and tourism are three issues you'll likely want to consider before you decide to place your bets on retirement in Las Vegas.
Are You Retirement Ready?
Portland, Ore.
Rainy days don't go away here. Before making a move to Portland, you'll need to stock up on rain gear or plan to spend the majority of your time indoors. But the weather isn't the only drawback. A recent GOBankingRates study found Portland is one city where the cost of living is expected to soar in 2018.
In addition, Portland's home price-to-income ratio is 5.4, well above the healthy ratio of 3.5. These signs of a real estate bubble do not portend well for retirees looking to buy a home to live in during retirement.
At least in Eugene, Ore., two hours south of Portland, you can find apartments to rent in retirement for less than $1,000 a month.
Tampa, Fla.
Tampa might be a classic retirement destination now, but its standing could change. A recent GOBankingRates study found the city's cost of living likely to rise, thanks to an expected increase in housing costs, along with consumer goods and services. The city also has very hot and muggy summers and lacks a robust public transportation infrastructure, which could make commuting around the city a pain, or next to impossible. The heat paired with the difficulty of getting around might just keep a lot of retirees homebound and wishing for something more suitable.
Hawaii
Scenery and relaxation abound here, but everything comes at a premium in this island paradise. A GOBankingRates study found that a $1 million nest egg will only last an average of 11 years, 11 months in Hawaii. Considering that 65-year-olds typically live at least until their mid-80s, according to the Social Security Administration, it's likely that retirees with no more than $1 million in funds could be living in poverty within a little more than a decade of retiring.
Much of this quick burn rate is because housing costs an average of $46,478 per year — the highest in the nation by nearly $16,000. Plus, on many of the islands, specialty doctors are unavailable, leaving patients to foot the bill for travel related to medical care.
Are You Retirement Ready?
Seattle
Seattle's mellow pace of life and proximity to nature make it an attractive prospect for retirement, but there are serious affordability issues that show no signs of easing. The median home price in Seattle has increased nearly 86 percent in the past five years, and the cost of living is rising so quickly and significantly that it is now estimated to take a salary of $75,283 to live comfortably in Seattle.
Although the entire state of Washington has no income tax, you'll still have to pay your share of other local taxes in Seattle, including a high sales tax rate.
Switzerland
Famously efficient, clean and comfortable, Switzerland sounds like a lovely place to retire. Unfortunately, all of that shine is going to cost a pretty penny. A 2017 GOBankingRates study found that Switzerland has the second-highest cost of living in the world, requiring 22 percent more to live in on average than even New York City. And if you're going to want to live in a major Swiss city, your cost of living will be even higher, thanks in part to high housing prices: $1 million will only get you 948 square feet in Geneva.
Key West, Fla.
Although Key West's balmy temperatures and Hemingway history might make it a popular retirement destination, it's more expensive than its relatively low-key status might make one think. According to a recent GOBankingRates study, Key West clocked in with a higher average rental price than even premier international cities like Paris and London, at $1,778.56 per month.
California
California might have excellent beaches and perennial sunshine, but its high cost of living can be a serious downer. The state is the only state other than Hawaii in which retirees — or anyone else — needs more than $60,000 a year to live comfortably. And in many parts of California, especially the Los Angeles area, it is worth considering how much of your retirement you'd like to spend in traffic. A recent study found that Angelenos spent an average of 104 hours stuck behind the wheel during peak travel periods, the highest in the world.
Are You Retirement Ready?
New York City
New York City has world-class cultural institutions to keep retirement interesting, but the cost of living, especially housing, should be seriously considered. Average housing in New York City costs $29,055 annually — the third highest in the country — and taking advantage of the city's marquee dining and entertainment options doesn't come cheap, either. And when you aren't vying for a taxi with three stressed-out New Yorkers on their way to work, you'll likely be jostling in a crowd of tourists, which could make your quality of life not quite what you'd hoped for after all.
Bermuda
Famous for its white sand beaches and idyllic pink buildings, anyone could be forgiven for wanting to retire in the country of Bermuda. But to do so, you'll need to be prepared to pay astronomical prices for basic necessities, like $18.74 for a gallon of milk and $8 per gallon of gas. A 2017 GoBankingRates study found Bermuda to be the most expensive place in the world to live — with a cost of living that's 46 percent higher than even New York City.
New Orleans
With its rich and diverse culture, delectable cuisine and multitude of festivals, New Orleans offers a lot for retirees to enjoy. But with the New Orleans Times-Picayune reporting 157 total murders in 2017 and 31 murders in the first six weeks of 2018, the city doesn't exactly seem to be a haven for retirees. The murder rate, coupled with noisy nightlife and congested streets, could be viewed as a recipe for disaster. And with rent increases of almost 18 percent in the last couple of years, living in the Big Easy sounds anything but easy.

BEFORE YOU GO
See Today's Best
Banking Offers