4 Moves You Must Make Before Retiring Early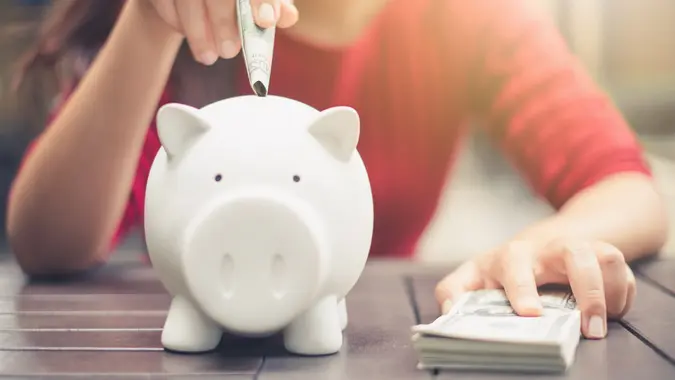 Nattakorn_Maneerat / Shutterstock.com
In many ways, retiring early is the American dream. After all, who doesn't like the idea of not answering to a boss and spending your free time any way you would like it?
The good news is that the very idea of retiring early is gaining steam and, for many Americans, it's definitely possible — with careful planning.
But you'll have to be proactive and take steps as early as possible in your career if you want to reach this goal. Part of the process is likely to involve hard choices, and it may not be possible to achieve for everyone. But if you can get a handle on these most important issues, an early retirement may be in your future. Here are the things you'll need to do, along with a complete guide to early retirement.
Are You Retirement Ready?
Calculate Whether You Really Have Enough Money
Calculating whether you'll have enough money to retire is a delicate proposition. There are many variables involved, from how well your investments will perform in retirement to how long you will live to where tax and inflation rates will be throughout your retirement. If you plan to retire early, the variability of these factors is magnified. 
One common strategy recommended by experts is to assume a 4% withdrawal rate from your savings in retirement. This is generally enough to ensure that you don't whittle down your savings too much. However, you'll have to factor in that if you retire early you're likely to have a more active lifestyle than the traditional retiree. This means you'll have to factor in things like travel, transportation costs and other expenses pertinent to your specific lifestyle.
At the end of the day, there isn't such a thing as a "right" retirement number for anyone. This is particularly true if you plan to retire early.
To make an approximation of what you'll need, one strategy is to multiply your life expectancy by your estimated annual expenses. Don't forget to factor in things like inflation and taxes and build a buffer — nothing would be worse than running out of money when you are in your 90s. Use a 4% withdrawal rate from what you think you'll need saved, incorporate your estimated investment return, and see where you land.
Are You Retirement Ready?
This can be a long and involved process, and it's best done in conjunction with a financial and/or tax advisor to ensure you don't overlook any common factors.
Plan a Social Security Claiming Strategy
Many retirees look to Social Security to cover some or even all of their retirement expenses; but, if you plan to retire early, this isn't an option for you. The earliest age you can draw Social Security is 62, regardless of when you stop working. So, if you retire at 50, you'll need to cover at least 12 years on your own.
Remember the other factor of this equation as well: If you're planning to retire early, you'll have fewer work years to contribute to Social Security, meaning your retirement benefit might be less than if you had worked for more years at a higher income.
If, however, you can amass enough outside savings to cover you until age 70 — the latest age you can claim Social Security — that's a good way to ensure you're getting the highest benefit you can. As Social Security claiming strategies can be tricky, this is again something you'll want to discuss with your financial and/or tax advisors.
Are You Retirement Ready?
Assess Your Insurance Situation
Many retirees rely on Medicare to cover most of their healthcare expenses; but, as an early retiree, this is not an option for you. Medicare isn't available until you reach age 65; so, if you retire at 45 or 50, you'll have to cover your insurance expenses for 15 years or more.
Once you reach "traditional" retirement age, you may find that Medicare doesn't cover all of the expenses you think it might. All of this adds up to the creation of an insurance strategy for yourself early on — both during your early and later retirement ages. 
Don't Forget About Your Mental Health
Mental health is an often-overlooked aspect of retiring, and it applies to early retirement as well. Once you're away from the daily obligations of work, you'll have lots of free time to fill. While this may sound like a dream come true at first, some retirees struggle with finding a purpose and keeping their minds sharp.
As an early retiree, you'll have to factor in that most of your friends and former co-workers still have jobs and are unavailable most of the day. To avoid feeling isolated, make sure you have a game plan for how to fill your time and keep your mind occupied, especially over a retirement that may last 40 years or more.
Are You Retirement Ready?
More From GOBankingRates
Are You Retirement Ready?