32 Reasons To Celebrate Getting Older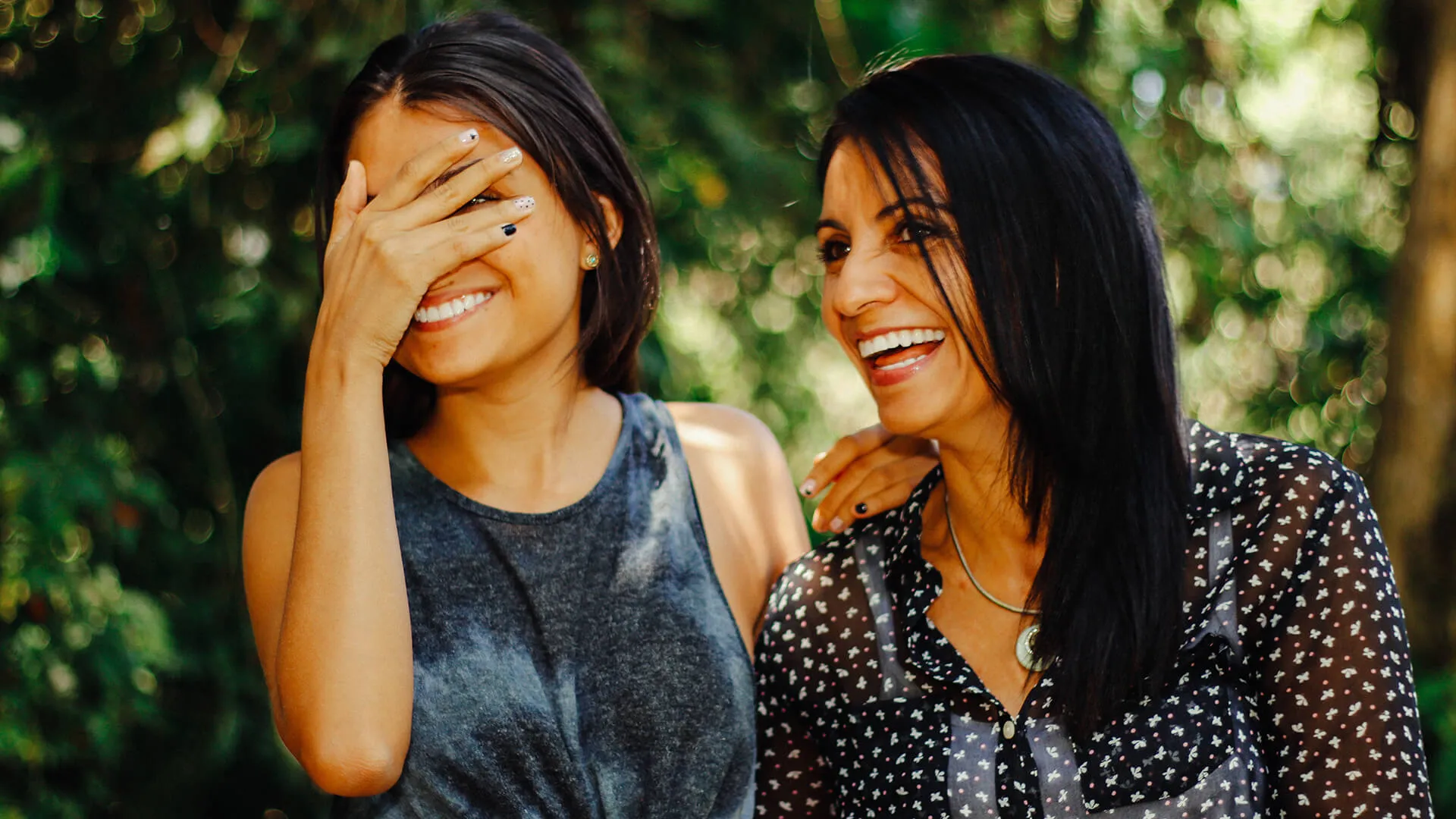 1. You're Eligible for AARP Membership
The American Association of Retired Persons is a powerful, nonprofit lobbying group that sells insurance and investment funds, advocates for its members and provides community services. It's a leading organization for U.S. citizens who are 50 and older.
On a street level, AARP members are eligible to receive discounts on groceries, medication and countless other items. These benefits and discounts, however, come at the cost of an annual membership to that organization.
Learn More: Is an AARP Membership Still Worth It?
2. You Can Sign Up for Medicare
Although Medicare isn't perfect — and not every doctor's office accepts it — today's older Americans don't have to face their golden years without any health insurance like many previous generations did. You must, however, understand that there's a six-month window — after you turn 65 — during which you can enroll in Medicare Part B, the program's supplemental insurance. If you attempt to sign up for supplemental insurance after the six-month window closes, you'll risk paying more in premiums or being denied, according to the Retirement Living Information Center.
3. You Can Take an Additional Tax Deduction
The tax deadline for 2018 is April 17 — and it will be less painful for seniors. Under recent tax reform law, the standard deduction for single filers was doubled to $12,000, and for married couples filing jointly, $24,000 for tax year 2017.
Seniors will save even more money. Congress left intact the additional standard deduction for filers who are over 65, which allows them to claim up to an additional $1,600 when filing their 2018 returns. That amount doubles to $2,600 for two married taxpayers who are both over 65.
4. You Can Make IRA Withdrawals Penalty-Free
Once you hit age 59 1/2, the federal government will not ding you a 10 percent penalty for taking money out of your individual retirement account. Even if you're still working at 59 1/2, it's nice to know you can continue to pump money into your IRA and not be dinged for actually using it. And that's certainly something to celebrate.
5. You Can Travel on the Cheap
Once your children are grown and finished school and you're retired, you no longer have to travel during the most expensive times of the year — summer and holidays. "Vacations are cheaper at other times of the year," said Sara Zeff Geber, a Santa Rosa, California, retirement coach. And now you can take those cheaper vacations.
6. You Can Become Eligible To Live in a Retirement Community
Retirement communities might not be the absolute cheapest places to retire, but some, like The Villages in Florida or Leisure World in California, offer you the chance to socialize with people your own age — and possibly, discounted real estate prices. "They're often cheaper than the surrounding homes in the market that are open to everyone," Geber said. This takes on greater importance in high-cost areas like Southern California, where seniors on fixed incomes might have to move out of state if they sell their homes and can't buy a new house with the profits.
7. You Can Watch Movies at a Discount
When you're working full time, catching the latest blockbuster takes planning. Seniors, however, can catch up on all the Oscar-nominated flicks at discounted matinee prices. If catching a movie in the afternoon isn't your thing, check out senior discounts for evening shows.
8. You Can Visit Museums for Free
Some museums have free admission, but only during certain times of the week. As a retiree, you won't need to worry about that. If you can't make it on a free day, though, many museums offer senior discounts. It's a great time to catch up on all the culture you missed while you were working — and you'll save money as well.
Read: Surprising Ways Gen X and Boomers Are Worlds Apart Financially
9. You Can Make Penalty-Free 401(k) Withdrawals
If you get laid off or fired from — or quit — a job between the age of 55 and 59 1/2, you can withdraw funds from your 401(k) account without paying a 10% penalty. You only can do this, however, with your current 401(k), not an old one from another employer. The Internal Revenue Service won't allow you to pull money out of your previous employer's 401(k) without penalties until you're 59 1/2. Note that the "Rule of 55" doesn't apply to individual retirement accounts.
10. You Can Collect Social Security Payments
When you turn 62 you can sign up for reduced Social Security payments. Depending on when you were born, you can wait until age 66 or 67 to claim the full amount. Delaying claiming your benefits until you're 70 will boost your monthly payment.
11. You Can Get Tuition Waivers
Depending on where you live, getting a bachelor's or master's degree late in life not only is possible, it's plausible. One advantage of being a senior citizen is not being forced to shoulder massive student loans to fund your education. For example, Massachusetts permits state residents over 60 to enroll at state universities and community colleges without paying for tuition. Other fees apply, however. So, if an MBA is something you've always wanted, go for it.
12. You Can Audit Classes for Free
Some colleges have programs that permit senior citizens to audit classes. You'll get to attend stimulating or interesting lectures, but you won't have the burden of homework or graded assignments. If you feel that you have poetry in you, consider a creative writing class at your local university. If you always wanted to be on stage, audit drama and acting courses. If you wanted to learn all about U.S. history but didn't know where to start, this is your chance.
13. You Can Start a Business
Retirees can use their additional free time to pursue their passions now they've been freed from the responsibilities of careers and raising kids. "We have time to pursue those things we've been 'waiting all our lives for,'" said Kristen Edens, who owns a content and brand development company called Second Act Brand Development.
If sales are your thing, consider launching an e-commerce business. If you have an art habit, consider indulging it and selling your work. If education is your thing, teach or volunteer at a local school.
14. You'll Save on Groceries
Many grocery chains offer senior discounts, sometimes as much as up to 10% on certain days. New Seasons Market, a Portland, Oregon, grocery store, for example, has Senior Wednesdays for seniors to take 10% most items. Call your local store and ask if it has any days when seniors can shop for less. You might also qualify for other discounts if you're an AAA member or have a credit card with a certain company.
15. You Can Use Free or Discounted Public Transportation
Many cities and counties offer free public transportation to senior citizens. SEPTA, which serves Philadelphia, offers free rides to people age 65 or older. Boston, Los Angeles, New York and other major U.S. cities offer discounts to seniors who use public buses and trains. BART, which serves San Francisco, Oakland, California, and other Bay Area cities, offers seniors a 62.5% ride discount.
16. You'll Save at the Drugstore
Some major pharmacy retailers offer seniors significant discounts on medication, household items and other items. Rite Aid offers of up to 20% off everything in the store for members of its wellness65+ program. Walgreens also offers up to 20% off items on its Seniors Day — the first Tuesday of the month — for customers age 55 or older.
17. You Can Buy Clothing for Less
Some retailers offer senior discounts such as the Charlotte, North Carolina-based store Belk, which has a Senior Day on the first Tuesday of each month, and customers 62 and older get a 20% discount. Ross Stores offers 10% off merchandise purchased every Tuesday for customers 55 or older, provided they sign up for the Every Tuesday Club.
18. You Don't Have To Buy Work Clothes
Leaving the rat race has many perks. Among them is not having to shell out hundreds of dollars for professional apparel. "You don't need the professional clothing you had to buy for the last 40 years," said Geber. You can use all that money you used to shell out for snazzy clothes for other things now.
19. You Can Save Money on Haircuts
Another benefit of retirement besides not being required to dress professionally is not having to get your haircut every few weeks. "You don't have to look perfect anymore," Geber said. When you do need your hair cut, some Supercuts locations offer discounted haircuts every Tuesday.
20. You Have Time To Get in Shape
Retirement means you have more time to hit the gym now that you're no longer nailed to a desk. Chains like Gold's Gym and LA Fitness offer discounted gym memberships for seniors, though the prices might vary by location. Local gyms might offer steeper discounts than the national chains.
Also, be on the lookout for yoga and other physical fitness classes in parks or other public areas. As a senior, you might be eligible for additional discounts on classes as well.
Alternatively: The 10 Best Fitness Apps To Replace Your Gym Membership
21. You Can Tap Into Your Health Insurance To Get Healthy
In addition to discounts, some gyms and fitness centers offer classes that are specific to senior citizens, which you can take advantage of is you're enrolled in Medicare's SilverSneakers program. One gym, 24 Hour Fitness, offers Active Aging Classes, a program designed to help seniors maintain cardiovascular health.
22. Visit Your Local Library
Public libraries offer a plethora of resources for seniors, including book readings, book clubs, research opportunities and other activities. Many public libraries also have adult literacy programs like the one offered by the Los Angeles Public Library. If you want to volunteer to help your fellow citizens by teaching them how to read, you'll have the time to do it in your retirement.
23. You'll Save Money at Restaurants
Senior citizen diners often can get reduced prices at restaurants. IHOP and Denny's offers 55-plus menus and Bubba Gump Shrimp Co. offers discounts to AARP members. Outback Steakhouse offers a 10% discount to AARP members. Many more restaurants participate in programs like these, so do an internet search for one the next time you plan on going out to eat.
24. You'll Pay Less at Hotels
The big hotel chains typically offer discounts to seniors — especially if you're an AARP member. Participating Travelodges offer additional savings off the best available rates to customers age 60 and older. In addition, Hilton Hotels offers discounts to AARP members and Best Western gives AARP members who are 55 and older a discount of at least 10%.
25. You Can Become an Entrepreneur
Colonel Harland Sanders founded Kentucky Fried Chicken when he was in his 60s. And Ray Kroc was in his 50s when he began turning McDonald's into the global phenomenon it is today.
In other words: Age is just a number. The internet age has made it easier than ever to advertise and promote your brand on social media or elsewhere, so why not take all those skills you learned over the years and put them to new use? "That experience base can translate into a new way to make a living — a way of living that allows you more freedom," Geber said.
26. You Can Get Discounts on Utilities
Contact your utility providers or your local government to inquire about discounted utility rates for senior citizens. The Los Angeles Department of Water and Power offers customers age 62 and older a discount on their water and electric bills, subject to income qualifications. Chicago and Georgia Power also offer senior citizen discounts.
27. You Can Save on Auto Services
For retirees and other folks living on fixed incomes, the cost of car repair can feel like a kick in the shins. Thankfully, some national automobile repair and maintenance chains offer savings to their senior citizen customers. For example, Sun Auto Service offers a discount to its customers age 60 or older, and Pep Boys gives customers 55 and older a 10% discount. Call ahead before you visit your local store — the amount of the discount and the age requirement varies by location.
28. You'll Get Even More Movie Ticket Discounts
In addition to taking in discounted matinee showings, seniors age 60 and above can save off regular ticket prices at Regal Cinemas. Showcase Cinemas offers Senior Wednesdays, which offer discounted admission to moviegoers 60 and older. The Cinemark chain, which operates more than 200 theaters nationwide, also offers senior discount days, but they vary by location. Be sure to check with your local theater about price and discount participation before you head out.
29. You Can Enjoy US National Parks
If you purchased a lifetime senior pass to visit U.S. national parks prior to Aug. 28, 2017, consider yourself fortunate: It only cost you $10. As of that date, the cost of a senior pass jumped to $80, thanks to an act of Congress.
Considering how the entrance fee for a seven-day pass to Yellowstone National Park is $30, the price increase doesn't seem so bad if you love the outdoors. Senior citizens on fixed budgets can buy an annual pass for $20, but it expires one year from the date of purchase, according to the National Park Service.
30. You Can Go on a Cruise
If riding on a massive floating hotel with thousands of other travelers who are there to see the sights, play games and dance the night away, being a senior can help you go on a cruise for less money. On selected sailings, Royal Caribbean offers reduced prices for seniors who are 55 and older. Carnival Cruise Lines and other cruise ship companies also offer senior citizen discounts. Once again, check with the companies to see their age requirement and which trips are discounted. AARP membership can also help you get a cruise discount.
31. You Can Explore Amtrak at a Discount
Amtrak offers a 10% discount — on many of its routes — to travelers who are 65 and older. Note that the discount doesn't apply to Amtrak's Acela Express service between the District of Columbia and Boston. Nor does it apply to business-class, first-class or sleeping accommodations. If buses are your thing, Greyhound offers a 5% discount for passengers who are 62 or older.
32. You Can Fly for Less
Although not all airlines offer senior discounts, be sure to contact them just in case they do. Perhaps the most noteworthy senior discount provider is Southwest Airlines, which offers multiple features for passengers who are 65 or older; note, however, that the discounts are subject to some restrictions. United Airlines offers senior discounts on selected fares and Delta Air Lines occasionally has some discounts available. AARP members can save up to $200 on British Airways flights.
More From GOBankingRates
About the Author