Retirement Savings: Try One of These 9 Proven Methods From Around the World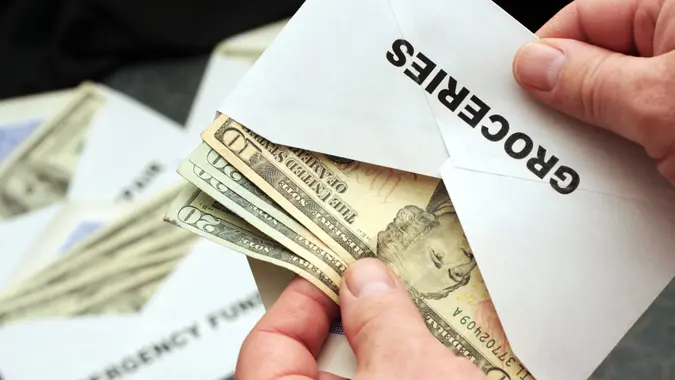 RonBailey / Getty Images/iStockphoto
Regardless of where you live in the world, saving for retirement can be difficult. In addition to earning a salary that more than covers your bills, you'll need the discipline and dedication to consistently sock that money away.
As it can be hard for some to avoid spending money in the present to save it for a retirement that may be decades away, various strategies have been developed around the world to help. Here are some proven methods that you might be able to implement into your own retirement savings strategy.
Pay Yourself First
One expression you might hear the world over, but particularly in America, is to "pay yourself first." All this means is that it's easier to save when you put the first dollars of your paycheck toward your retirement savings rather than your bills or discretionary expenses. Then you live off your remaining funds.
This takes discipline and some level of sacrifice but is one of the best ways to ensure that you are actually saving every month.
Envelope System
The envelope system involves setting aside money from your paycheck every month into envelopes representing your flexible and/or discretionary expenses. For example, you might put $400 into your grocery envelope, $100 into your dining out envelope, $125 into your transportation envelope and $75 into your clothing envelope.
Are You Retirement Ready?
Once that money is spent, you can't buy anything more in those categories until the following month. Fixed, necessary expenses like rent are not generally included in the envelope system since they are required costs that don't generally change from month to month.
Frugal Living
The idea of frugal living is not quite as onerous as it might sound. Rather than living an ascetic, pleasure-free lifestyle, frugal living means simply living in the most cost-effective manner you can while still enjoying your life. If you're overspending on clothing or eating out, for example, you might find that you can divert some of that money to your retirement savings without diminishing the quality of your life at all.
Piggy Banking
Piggy banking is a user-friendly term for the strategy of creating different savings pools for your money. If you're trying to save for retirement, your kid's college fund and a new home, set up a separate "piggy bank" — or simply separate savings/investment accounts — for each of these goals. Every month, put a little bit of your savings into each account. While this will make saving for each goal a bit slower, you'll be more likely to hit all of your savings targets rather than funding one at the cost of others.
The 30-Day Rule
The 30-day rule simply enforces a waiting period until you can buy a discretionary item. The idea behind this system is that you may very well lose interest in that purchase once the impulse to buy it has passed. 
Are You Retirement Ready?
Minimalist Living
Minimalist living is practiced in Scandinavian countries and others around the globe and runs counter to the overconsumerism some say exists in America. By living with just the necessities in life, you might be surprised how much money you're actually able to save for retirement.
Automatic Savings
Automatic savings has become the mantra of financial advisors worldwide, especially in the era of electronic banking. With a few simple clicks on your computer, you can automatically divert some of your paycheck to your 401(k) plan, IRA or even your general savings account. Once you've set it up, your money will automatically go to work for you every month without you even having to think about it.
Family/Community Savings Pools
The idea of a family savings pool is influenced by Mexican "tandas," which involve a family (or community) saving as a group, with the collected amount being passed around to individuals on a rotating basis. The Kenyan "harambee" is a similar concept but is tailored more toward a family or community saving for a specific need.
Respecting the Value of Your Money
The idea of respecting your money as something of value that should be treasured rather than something you simply spend is inspired by the Japanese view of money. In Japan, cash is often given reverentially as a gift, using crisp, unfolded bills only. This practice isn't "money worship" as much as a reflection of the Japanese understanding of money as something that can do great things when treated well.
Are You Retirement Ready?
Treating your own money as something that can grow and fund an enjoyable retirement rather than as something to provide you with instant gratification can help you build a healthy nest egg over the long run.
More From GOBankingRates