Smart Ways To Spend Your Social Security Check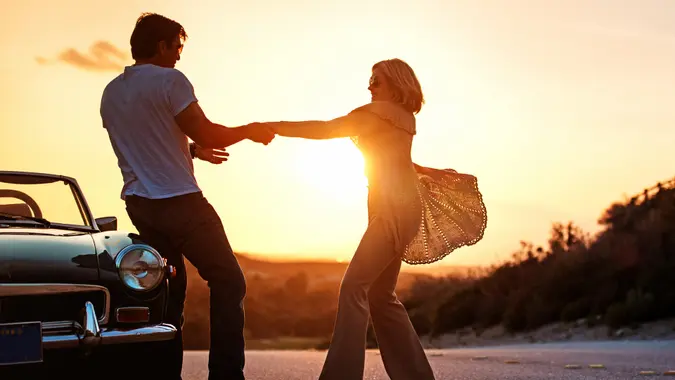 lisegagne / Getty Images
Social Security is the lifeblood of America's retirement system. More than 49.2 million people age 65 and older — 62.2 million in all — in the U.S. receive a Social Security check each month, which averages $1,442, according to October 2021 data from the Social Security Administration (SSA).
See: Best Cities To Retire on a Budget of $1,500 a Month
For the typical senior citizen, Social Security represents the majority of their retirement income, according to a 2020 report from the Center on Budget and Policy Priorities. About half of the seniors receiving Social Security depend on it for at least 50% of their income. For about one in four seniors, it's more than 90% of their income.
That's why it's important to spend it well. Read on for smart suggestions about how to spend your Social Security benefits to make sure you're getting the most for your money.
Choose Medical Insurance Wisely
Healthcare isn't an expense you want to skimp on during your golden years. Although you're probably enrolled in Medicare, there are still ways to save money. Review your coverage to make sure you're getting the best value.
That starts with choosing the right Medicare and Part D (prescription coverage) plans. Picking a PPO plan typically allows you to see a wider variety of doctors without seeking a referral from your primary care physician. However, these types of plans have a higher cost and higher copays for out-of-network doctors.
With an HMO, your costs will be lower, but you will have fewer options for doctors. Nevertheless, if all your doctors are participants in the HMO, you can save money by choosing this type of plan.
Find Out: Social Security 2022 — How the COLA Will Increase Benefits for the Average Senior Couple
Boost Your Identity Protection
Seniors who fell victim to identity theft in 2020 lost $39 million in 2020, according to statistics compiled by the Military Officers Association of America. Thieves target seniors because they are often not as tech-savvy as other potential victims.
Consider spending some of your Social Security check on measures to protect yourself. For example, purchase a shredder to destroy documents that contain sensitive information. You also can sign up for an identity theft protection service to monitor your activity so that you don't fall victim to scams that could leave you with an empty bank account.
Shop Around for Car and Home Insurance
You can stretch your Social Security dollars by getting the best rates on your homeowners and car insurance. Shopping around might land you discounts your current company does not offer.
Even better, just calling your current company and telling the representative you're considering switching might result in your rates dropping. "Many times, insurance companies will miraculously find a discount they forgot about or just became available if you tell them you're shopping around," according to Joseph Roseman, an investment advisor at Retirement Capital Planners in Charlotte, North Carolina.
See: 17 Tips To Live Comfortably Off Just a Social Security Check
Withhold Benefits for Taxes
Not even Social Security benefits are safe from the clutches of the Internal Revenue Service. Depending on how much income you make from other sources, you could pay taxes on up to 85% of your Social Security benefits.
Having money withheld during the year allows you to avoid a surprise bill at tax time. Use IRS Form W-4V to set your federal income tax withholding rate at 7%, 10%, 12% or 22% of your monthly benefit, depending on how much tax you expect to owe.
Make Your Home User-Friendly
If you plan to stay in your home for a long time, consider spending some of your Social Security benefits on improvements that make it easier and safer for you to live there. These projects could include:
Placing grab bars in your shower

Lowering counters if you need to use a wheelchair

Adding better lighting for your hallways or yard

Installing

sturdy

handrails of a stair lift for your stairs
Although a grab bar or seat in the shower might not sound like as much fun as splurging on a nice dinner with your grandchildren, you can't put a price on your safety.
Risks: 30 Greatest Threats to Your Retirement
Take a Defensive-Driving Class
Even if you think you're still a fantastic driver, consider taking a defensive-driving class. You might not realize how much your reflexes or vision have declined over time. Seniors have the highest crash death rate per mile driven other than teenagers, according to AAA.
You might be able to recoup the money you spend on the class — or even more — if your car insurance company gives you a discount for taking such training.
Invest for the Future
Even if you're retired, that doesn't mean you stop saving for the future. The life expectancy of a 65-year-old woman in the U.S. is 20.8 more years, and for a man, it's 18.2, according to the Organisation for Economic Co-Operation and Development. That's a long time for your money to continue to grow. So, try to curb your fear of risk and invest some money for the future.
While you might be considering investing in equities, an annuity or fixed-income securities, don't gamble with your money. A consultation with a certified professional is well worth the investment before making any moves.
See: 35 Countries Where Your Social Security Check Goes Furthest
Plan Your Financial Legacy
If you have leftover money from your Social Security check, you can make a difference for generations to come by allocating that cash wisely. You can do that by buying life insurance policies for yourself and your heirs to start.
Another option is to use a 529 plan to save money for the future education costs of your descendants. This money can grow tax-free until it's needed for your grandchildren, and then be distributed tax-free for qualifying education costs.
More From GOBankingRates