Top Investing Experts Share Their Best Tips for Retiring Early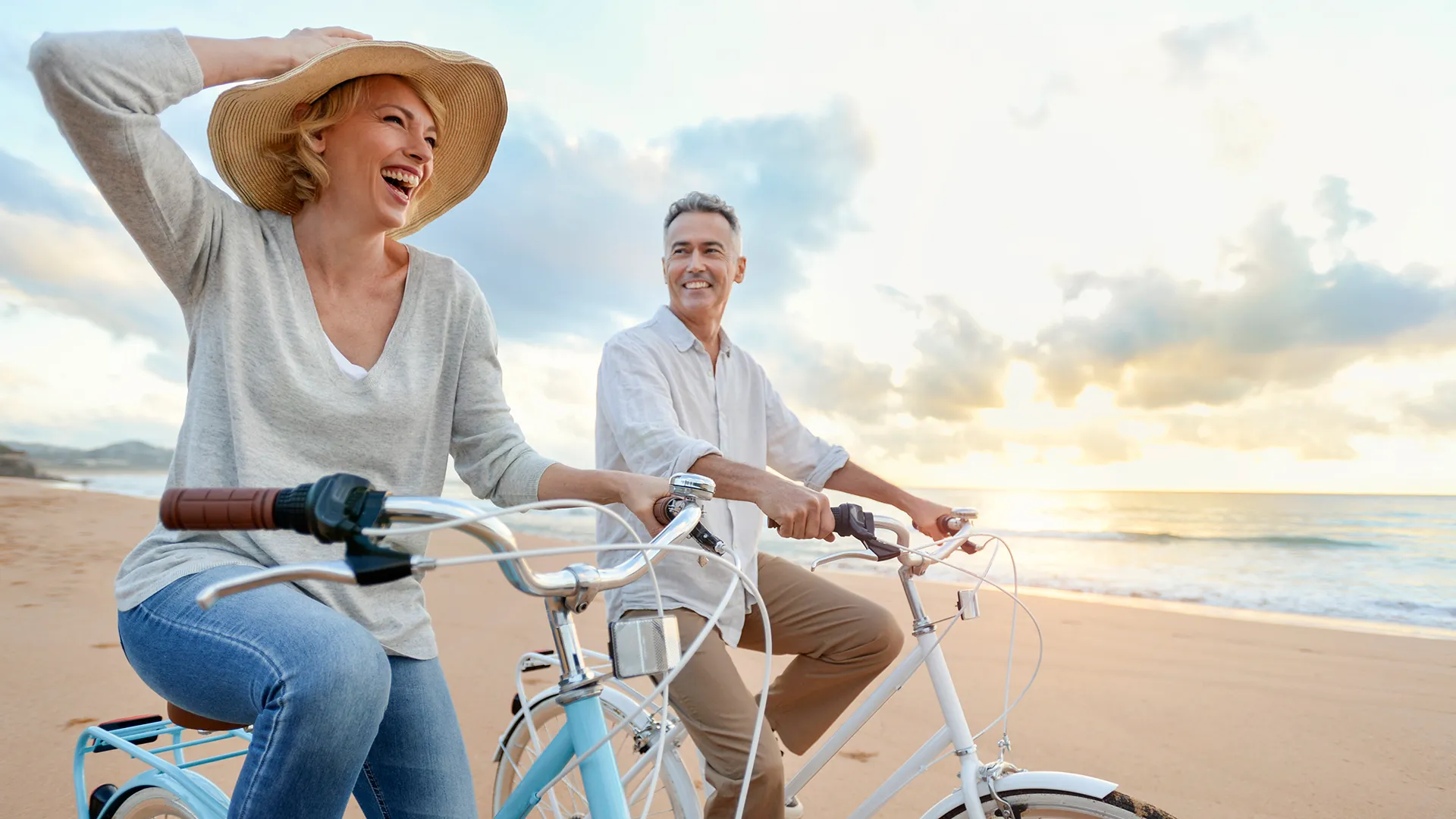 Everyone dreams of retiring early without a care in the world, finally having the time to do the things they've always wanted to do. For most, these are simply fantasies that get postponed until after the traditional retirement age. However, there's a widespread movement that aims to give people concrete strategies to begin living those dreams at a younger age.
Dubbed the "Financial Independence, Retire Early" movement — or, FIRE for short — this philosophy has spawned countless tales of how individuals made some lifestyle changes and managed to retire in their 40s or even their 30s. While the concept sounds great, what do the financial experts say?
Here's what popular financial commentators and self-made millionaires, from Dave Ramsey to Suze Orman, say about how you can retire early.
Last updated: Nov. 24, 2020
Have a Plan for Your Free Time After You Retire
Most followers of the FIRE philosophy focus on earning and saving as much as possible, but Dave Ramsey stresses how important it is to have a passion project to fuel your energy after you retire early. On his own show, Ramsey told listeners how the first step of an early retirement should be a vision of what you'll be doing.
"Have a goal of doing something at some point," he said. "Prong No. 1 is, I'm going to start looking for that thing I want to do with my life […] something that's fulfilling and gives me energy. Start working on it now."
Rethink Things That Take a Large Chunk of Your Cash Flow
Jean Chatazky, financial editor of NBC's Today show, notes that although you don't have to live like a pauper to be part of the FIRE movement, it does come with "a touch of embedded minimalism or simplicity." While you don't have to shed all your possessions and live like a monk, you should take note of where the largest chunks of your money are going, and what you can do to contain them.
Chatzky cites where you live as a great example of how to control your spending. If you live in an expensive area, like San Francisco, it can be harder to contain costs like rent than if you live somewhere like Omaha, Nebraska.
Are You Retirement Ready?
Don't Fall Victim to Lifestyle Creep
Some FIRE proponents have huge salaries, making it easier to save, but that doesn't mean the FIRE movement is restricted to the already wealthy. Typically, an American worker's average income grows over time. Also typically, the average American spends that extra increase on "quality-of-life" improvements, a phenomenon also known as lifestyle creep.
Rather than buying a newer, more expensive car or a bigger house when your salary jumps, popular financial blogger Mr. Money Moustache suggests you tuck any increases away into your savings and investment accounts. In other words, be like billionaire Warren Buffett, who rather than upgrading into an extravagant mansion still lives in the Omaha home he bought for $31,500 in 1958.
Crunch the Numbers
You can't get to $1 million — or whatever number you've tagged for your retirement nest egg — without a plan. Similarly, you can't achieve FIRE on hopes and dreams — you've got to crunch the numbers and see what is realistic.
According to self-made millionaire Grant Cardone, "For any goal to be achievable, you must believe in its possibility as a realistic and doable goal. The way to do this is simply by doing Million Dollar Math. How many different ways can you collect one million dollars?"
If FIRE is your goal, first crunch the numbers and outline a path for success. "Then, create strategy," Cardone said.
Are You Retirement Ready?
Find 2 (or More) Sources of Income
Author Thomas C. Corley has studied the ways of the rich and famous and has learned that self-made millionaires "do not rely on a single source of income." Of the rich, Corley writes that "65% had at least three streams of income that they created prior to making their first million dollars."
Now, you don't necessarily have to be a millionaire to retire early, but it certainly helps. Regardless of the dollar amount you want to have saved up before you retire, having additional streams of income is a great way to get you there.
You can tie up the results of Corley's studies with the real-world example of famed comedian Jay Leno. According to an interview with CNBC, early in his career, Leno worked both as a comedian and as a car dealer. With two streams of income, he chose to bank his larger paycheck and live off his smaller one.
Reconsider
Popular financial commentator Suze Orman has a bit of a different take on the entire "retire early" movement.
Orman says just don't do it.
According to Orman, too much can happen over the course of your lifetime if you retire early. If you suffer a major illness or have other unexpectedly high costs after you've shut off your main income stream, you could suffer by pulling the plug on your career too early. To Orman, many of these "unpredictable" events are perfectly predictable given a retirement lasting as much as 60 years. As a result, Orman feels that retiring too early could very well end up being the biggest financial mistake you'll ever make.
More From GOBankingRates

BEFORE YOU GO
See Today's Best
Banking Offers