A Troubling Look at the State of Retirement in 2021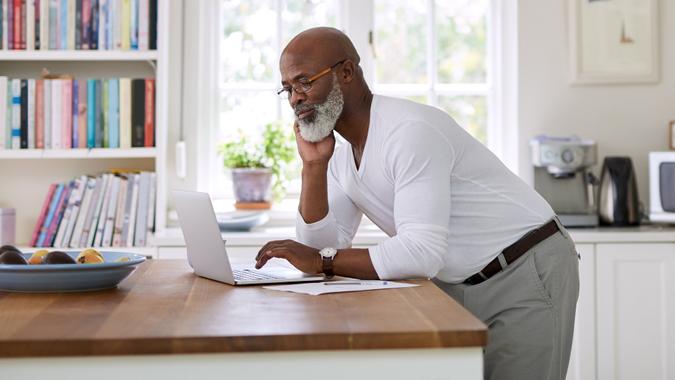 Cecilie_Arcurs / Getty Images
Americans are blessed with many ways to save for retirement. From workplace 401(k) plans to IRAs and regular investment accounts, there are multiple pretax and post-tax options where you can put your money. Combined with the rise of online brokers and $0 commissions, investing has never been easier. Yet, even with all of these advantages, Americans are woefully short when it comes to retirement savings. In fact, according to the Center for Retirement Research, more than half of Americans can't keep their pre-retirement standard of living in retirement. 
Read: Jaw-Dropping Stats About the State of Retirement in America
To help assess the current state of America's retirement savings, online real estate referral service Clever conducted a survey of 1,500 Americans to gather their financial data. Overall, the results are a bit bleak. Hopefully, you can take these results and use them as motivation to begin saving more, so that you can have the retirement lifestyle that you desire. Here are some of the survey's most important findings.
Check Out: COVID's Financial Impact After 1 Year: See All Our Coverage
The Average Retiree Has $177,787 in Retirement Funds
If you're still young and working, a nest egg of $177,787 might not sound too bad. However, the truth is that this six-digit sum is just 39% of the $465,000 that some experts recommend. Others recommend a sum of $1 million or more. Depending on where you live and what type of lifestyle you require, you're likely to find that $177,787 isn't likely to last for your entire retirement, which could span 30 years or more.
See: 17 Tips To Live Comfortably Off Just a Social Security Check
The Vast Majority of Americans Have Less Than $50,000 Saved for Retirement
While the "average" American in the survey may have $177,787 saved for retirement, the outlook for the vast bulk of American retirees is even bleaker than this. An unbelievable 65% of survey respondents reported having less than $50,000 saved for retirement, with another 14% having between $50,000 and $150,000 saved. This means that nearly 80% of survey respondents have far less than the "average" amount saved. What this really means is that with the exception of a few savers who have hundreds of thousands in the bank, the vast majority of survey respondents have very little saved for retirement.
Find Out: 5 Major Money Mistakes To Avoid Once You Turn 60
Nearly Two-Thirds of Americans Retired Earlier Than Expected Due to Health Issues
Unexpected healthcare costs can throw a wrench into any American's retirement savings plans. Although most retirees assume that medical costs will rise as they age, the truth is that these costs often kick in earlier than expected. A whopping 65% of survey participants indicated they were forced to retire earlier than expected due to health issues. This is a double whammy when it comes to retirement savings. If you're forced to retire early, not only will you have fewer years to earn and save, you'll also have more years of medical expenses to cover.
More: The First Thing You Should Do With Your Social Security Check
Most Americans Admit They Waited Too Long To Save for Retirement
Perhaps the greatest lesson to learn from this survey is that the majority of participants, 56%, said they waited too long to save for retirement. A whopping 63% said they wished they knew more about savings and investments while they were working. So, take it from your fellow Americans who are already retired — learn as much as you can about saving and investing while you are still working, and use that knowledge to save enough for a comfortable retirement.
More From GOBankingRates
Last updated: March 12, 2021