The US Received Another D-Grade for Retirement Benefits: 11 Countries with Way Better Scores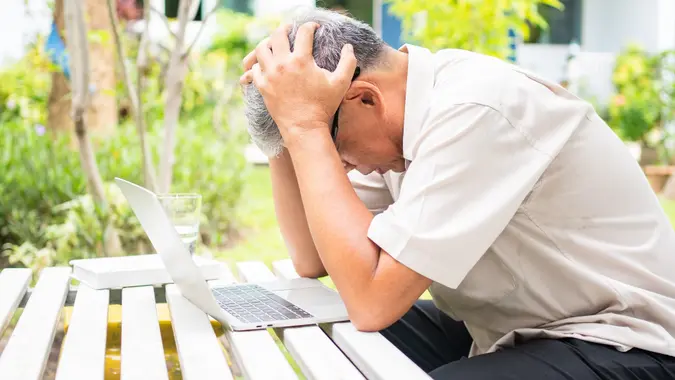 Prot Tachapanit / iStock.com
A recent study by Mercer and CFA Institute in the Global Pension Index has once again placed the United States in a less favorable position, earning a D-grade for retirement benefits. This highlights the need for improvement in the US pension system. In contrast, several countries have outperformed in providing more robust and secure retirement benefits to their citizens.
1. Netherlands
The Netherlands consistently ranks at the top, thanks to its well-structured and sustainable pension system. It offers a mix of flat-rate public pensions and earnings-related occupational pensions.
Grade: A
2. Denmark
Denmark's multi-faceted approach to retirement, which includes a public basic pension scheme, a means-tested supplementary pension benefit, and mandatory occupational pensions, contributes to its high rating.
Grade: A
3. Iceland
Iceland's robust pension system is characterized by a basic public pension and a mandatory occupational pension, which provides comprehensive coverage for retirees.
Grade: A
4. Norway
Known for its generous public pension benefits, Norway also incorporates occupational pensions, providing a strong safety net for the elderly.
Grade: B
5. Australia
Australia's unique superannuation system, which mandates employer contributions to private retirement savings accounts, alongside a means-tested government pension, ensures extensive coverage.
Grade: B
6. Switzerland
Switzerland offers a multi-pillar system including a public pension, occupational pensions, and voluntary private savings, offering a balanced and comprehensive retirement scheme.
Grade: B
7. Finland
Finland's extensive pension system combines a flat-rate public pension with earnings-related components, offering broad and equitable coverage.
Are You Retirement Ready?
Grade: B
8. Sweden
Sweden's pension system includes a public pension scheme, an income-related occupational scheme, and voluntary private pensions, which together offer a robust support system for retirees.
Grade: B
9. Germany
Germany's pension system is based on a pay-as-you-go state pension, complemented by private and occupational pensions, providing a comprehensive package for retirees.
Grade: C
10. Canada
Canada's retirement system features a mix of public and private pension plans, including the Canada Pension Plan, Old Age Security, and the Guaranteed Income Supplement, all contributing to a solid retirement foundation.
Grade: B
11. Singapore
Singapore's Central Provident Fund provides for the retirement needs of its citizens through a comprehensive social security savings plan, where both employers and employees contribute.
Grade: B
The contrast between these countries and the United States underscores the need for reform in the US pension system. These countries demonstrate the effectiveness of diverse approaches, combining public, private, and occupational schemes to ensure more secure and adequate retirement benefits for their citizens. The US could benefit from studying and potentially adopting aspects of these systems to enhance its retirement benefits and improve future Global Pension Index ratings.
Editor's note: This article was produced via automated technology and then fine-tuned and verified for accuracy by a member of GOBankingRates' editorial team.
More From GOBankingRates
Are You Retirement Ready?