Wells Fargo Crunched the Numbers: The Best 401k Plans Have These Key Features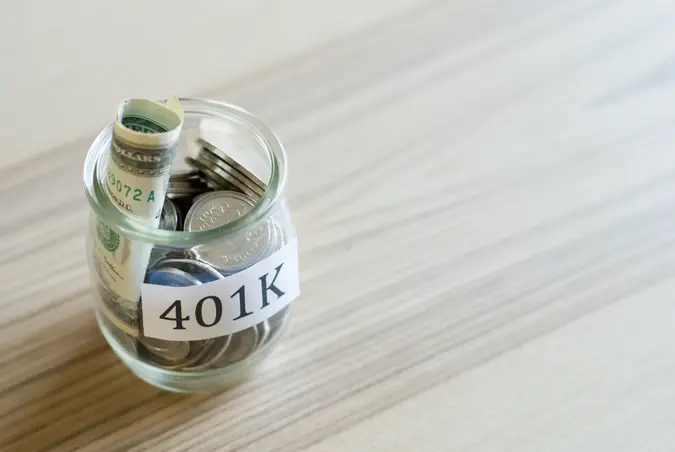 c-George / Getty Images/iStockphoto
If they had to retire tomorrow, many Americans wouldn't be ready. That's the main conclusion from a recent GOBankingRates survey, which asked Americans how much they had saved for retirement. More than 42 percent said they had less than $10,000 saved, including 13.7 percent with nothing.
There's a simple reason why many Americans can't save more — they're not earning enough. Another GOBankingRates survey about Americans' investing habits found that 55 percent of people who aren't investing just don't have the money to do it.
Find out what's keeping Americans from saving more money in each state.
Fortunately, the right 401k plan can help you meet your retirement saving goals. A new study from Wells Fargo Institutional Retirement and Trust — the 2018 Driving Plan Health report — analyzed the most effective 401k plans for helping employees accrue the savings they need to replace 80 percent of their income in retirement. What it found could help companies as they shape their 401k plan policies.
401k Features That'll Boost Your Savings
The key findings of the report determined 16 features of the best — or "high influence" — 401k plans, and saw that these plans employ a combination of the features to boost employees' savings. Out of these 16 features, four produced the most positive results:
Automatic enrollment: When employees are enrolled automatically in the plan with a paycheck deferral rate of 6 percent and are automatically re-enrolled, savings increase.
Automatic deferral increase: If employees have to opt out of deferral increases from 6 percent to 10 percent, they save more.
Diversified investment offerings: Plenty of examples exist, such as target-date funds.
Above-average company match: This includes at least a 5 percent match or profit sharing. A 3 percent match is what companies typically make.
Are You Retirement Ready?
Related: Your 401k Could Make You a Millionaire — Here's How One Man Did It
Thus, in addition to self-education and discipline, Americans can boost their savings even more by taking the right approach to their 401k plans. Recent historical trends show Americans are improving their 401k habits.
The Wells Fargo report found that  from 2012 to 2017, more employees — a 42 percent increase — met all three of the fundamental behaviors of saving:
Participating in their 401k plans
Saving at a rate of 10 percent or more
Diversifying their plans
Find Out: The Best 401k Companies
Participation in 401k plans rose 18 percent from 2012 to 2017, with millennials taking the lead with the biggest gains, according to the Wells Fargo report. Plus, more participants are saving at a rate of 10 percent or higher, an impressive four-fifths of savers are diversified across a broad class of assets, and "high influence plans" — the most beneficial 401k plans — have grown and increased their average balances by 30 percent.
So, although many Americans might retire with little in savings if they had to do it right away, people are working hard to change their fortunes. The next step is to invest outside of a 401k to grow your wealth even more.
Click through to find out the 11 things you should never do with your 401k.
More on Retirement
We make money easy. Get weekly email updates, including expert advice to help you Live Richer™.
Are You Retirement Ready?