What Is 'Revenge Spending' and How Can it Harm Retirement Savings?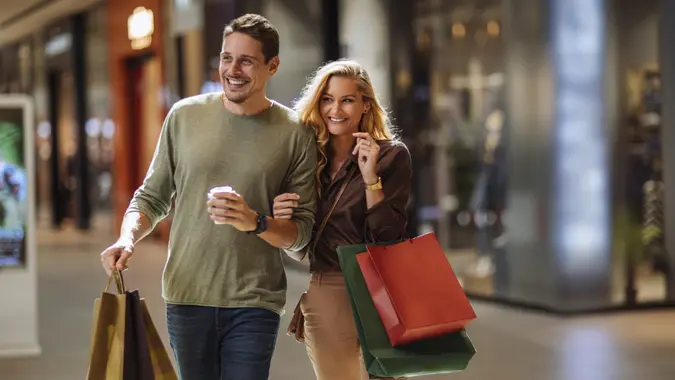 mihailomilovanovic / Getty Images
In the midst of the pandemic, Americans were saving money at record rates. The Federal Reserve estimated that U.S. households accumulated $2.3 trillion in savings between 2020 and the summer of 2021, above what they would have saved under normal circumstances during a similar time frame.
See: 10 Jaw-Dropping Stats About the State of Retirement in America
Since late 2022, the Fed report said, Americans have spent roughly one-quarter of that money — and the saving rate has dipped below pre-pandemic levels.
With layoffs occurring at major companies, a high rate of inflation, a bearish stock market and talk of a recession, you'd think Americans would be tightening their belts to prepare for times ahead. But, instead, attitudes are shifting, once again, toward revenge spending.
Revenge spending, according to experts quoted by The New York Times, is a phenomenon where one spends to get back at someone (or something) that seems to have stolen their joy. The NYT recently spotlighted several consumers who maxed out credit cards or spent thousands of dollars on vacations and events.
As spring approaches and the weather gets warmer, it might be tempting to splurge on vacations or weekend getaways. But you don't have to let these pleasures derail your retirement savings plan. Just make sure to set some spending rules.
Allocate Funds for Treats
Pauline Roteta, a certified financial planner, told the NYT she advises using the "50-30-20" rule. That means putting 50% of your income toward "needs," such as housing and other household bills. Put 30% toward "wants" like dining out or entertainment. Finally, make sure to set 20% towards savings.
If you don't have an emergency reserve built up, yet, you'll want to put at least 10% toward retirement and the remainder in a regular savings account that you can access easily for emergencies, like home or car repairs. It's especially important in these uncertain times to try to have a few months of living expenses saved — but don't neglect long-term savings for retirement, either.
Budget for Fun
If you can't free up 30% of your income for entertainment, make a commitment to save a little for splurges.
Alex Melkumian, a financial psychologist, told the NYT that denying yourself these pleasures will only make it more difficult to establish good long-term habits. Melkumian suggested setting aside up to 5% of your paycheck in a savings account for treats.
Set Retirement Savings Goals
It's easier to save money if you have a goal in mind. Set a goal for each retirement savings account you have, and then watch how your money builds. You can use the rule of 72 to visualize your money growing.
The rule of 72 can show you how long it will take to double your money based on the rate of return and compounding interest. Divide 72 by your compound annual interest rate. That's how many years it will take you to double your money.
Take Our Poll: Are You Concerned the US Debt Ceiling Issue Will Endanger Social Security?
More: 8 Unexpected Ways To Make Your Money Grow in Retirement
Recognizing how your money can grow if you invest it properly may offer a great deal of satisfaction in the long run, experts told The New York Times.
More From GOBankingRates