Quiz: Can You Guess Which City Is Best for Your Retirement Nest Egg?

8 min Read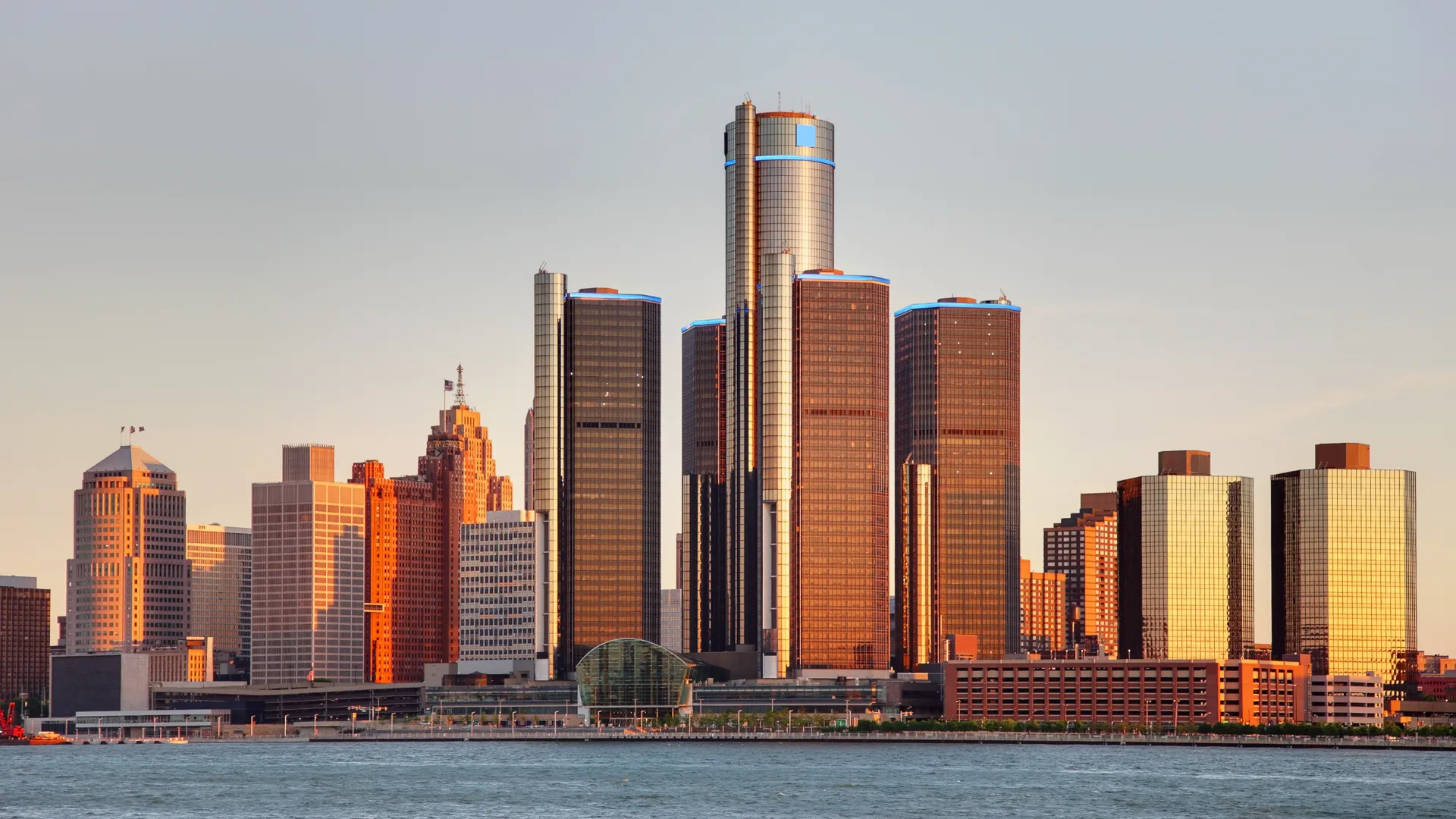 How well you can live in retirement generally comes down to two factors: the size of your nest egg and your city's cost of living.
The average retirement savings amount varies by state, but the average nest egg across the country for baby boomers in 2016 was $164,000, according to a study by the Transamerica Center for Retirement Studies.
Click through to see 10 matchups of the best places for your retirement nest egg, and discover which city offers the most value for your golden years.
Milwaukee vs. St. Louis
If you're a beer lover, then you're well aware that these two Midwestern cities both have rich brewing histories.
Milwaukee, sometimes nicknamed Brew City, has a museum exhibit devoted to the history of beer in the city. St. Louis is known for being home to Anheuser-Busch, the largest beer producer in the world. But which one will allow you to live more comfortably?
Winner: Milwaukee
Cost of Living Expenses: $38,480.80
Nest Egg Left Over: $111,519.20
Milwaukee is the winner in a close battle for lower retirement costs. At $38,984.11, the cost of living in St. Louis is barely $500 more than Milwaukee. Housing in Milwaukee is significantly cheaper, but St. Louis wins all of the other major categories, including cheaper utilities, groceries and healthcare expenses.
Kansas City, Mo. vs. Memphis, Tenn.
Both Kansas City and Memphis are known across the country for their barbecue dishes. Kansas City is known for its slow-cooked burnt ends with a sauce base of molasses and tomato. Memphis barbecue is known for its dry rub and thinner tomato sauce.
So, you'll be eating well in both cities. But keep reading to see where your nest egg will last the longest.
Winner: Memphis, Tenn.
Cost of Living Expenses: $33,859.44
Nest Egg Left Over: $116,140.56
The better city for barbecue is up for debate, but the better city for your nest egg is settled: Memphis by almost $6,000 per year. Kansas City's annual costs totaled over $39,800, with more than $3,000 of the difference coming in housing costs alone. Memphis also has much lower costs when it comes to utilities — $3,015.80 compared to Kansas City's average of $3,902.80.
Indianapolis vs. Pittsburgh
If you live and breathe football, one of these cities might be for you. The Indianapolis Colts have won two Super Bowls, and have a storied history dating all the way back to the early 1950s when they were still the Baltimore Colts. But those numbers pale in comparison to the oldest franchise in the AFC, the Pittsburgh Steelers. Founded in 1933, the Steelers have won six Super Bowls — the most of any NFL franchise.
Football is good fun, but the city with the lower living expenses should ultimately be the basis for your final decision.
Winner: Pittsburgh
Cost of Living Expenses: $40,265.28
Nest Egg Left Over: $109,734.72
Pittsburgh wins out on both Super Bowl titles and lower living expenses. Indianapolis's $41,363.42 living expenses are almost $1,100 more per year than Pittsburgh. The Steel City had four-figure advantages in housing and healthcare costs, but Indianapolis held smaller advantages in groceries and utilities.
Don't Miss: 17 Clever Ways to Save More for Retirement
Columbus, Ohio vs. Cleveland
If you want to live an urban lifestyle in Ohio but still want to go easy on your wallet, this matchup of the state's two largest cities might be of particular interest to you.
Cleveland is less than half the size of Columbus with just over 385,000 residents, but that doesn't guarantee it will be more affordable when you're living off your retirement savings.
Winner: Cleveland
Cost of Living Expenses: $36,055.73
Nest Egg Left Over: $113,944.27
Picking Cleveland over Columbus for your retirement city will save you over $2,500 per year based on the average living expenses. Columbus costs average $38,572.31, with a huge chunk of that coming from housing expenses at $10,325.90. In Cleveland, average housing expenditures are only $4,448.08.
Avoid These Pitfalls: The Downsides of Retirement That Nobody Talks About
Lexington, Ky. vs. Louisville, Ky.
Because of the short distance between the two, these Kentucky cities have shared an intense rivalry over the years, especially when it comes to basketball games between the University of Louisville and the University of Kentucky. But if sports don't mean anything to you, click through to see which one will score you a more financially stable retirement.
Winner: Louisville, Ky.
Cost of Living Expenses: $40,219.52
Nest Egg Left Over: $109,780.48
Louisville might not always have the advantage on the hardwood, but it takes the win when it comes to your bank account. Lexington isn't too far behind, with annual expenses totaling just over $42,000. The city also had lower costs for groceries, but Louisville swept the remaining categories.
Detroit vs. Jacksonville, Fla.
Detroit and Jacksonville are about as different as two cities can be when it comes to weather. Detroit has an average high temperature of 56.7 degrees throughout the entire year, while Jacksonville's annual average is a sunny 77.9 degrees. But, which one is better for your nest egg?
Learn: This Is How Much You Need to Survive Retirement in Your State
Winner: Detroit
Cost of Living Expenses: $33,356.12
Nest Egg Left Over: $116,643.88
Not only is Detroit the clear winner in regards to living expenses, but it also happens to be the No. 1 city overall where your retirement nest egg will stretch the furthest.
Jacksonville's average annual expenses were over $42,000, almost $9,000 higher than Detroit. The only category that was less expensive in Jacksonville was healthcare.
Omaha, Neb. vs. Lincoln, Neb.
Omaha is the largest city in the state of Nebraska with a population of over 445,000, and Lincoln sits in second place with a population of over 280,000. Omaha's most famous resident — Berkshire Hathaway CEO Warren Buffett — has lived frugally in the city since 1958. But does Lincoln provide a similar value?
Winner: Omaha, Neb.
Cost of Living Expenses: $40,265.28
Nest Egg Left Over: $109,734.72
Omaha has the lower cost of living for retirees by about $2,000 per year. In Lincoln, you can expect to pay about $42,232.79 per year. Lincoln squeaked out wins in the grocery and medical care categories, but was handily beaten by Omaha in housing and utility costs.
Wichita, Kan. vs. Oklahoma City
In flyover country, Wichita is the largest city in Kansas while Oklahoma City claims the title of the largest city in Oklahoma. Which city, though, allows you to get by easier on a smaller budget?
Winner: Wichita, Kan.
Cost of Living Expenses: $38,709.58
Nest Egg Left Over: $111,290.42
It's much closer than the 200,000-person difference in population, but Wichita takes the win in this matchup. Oklahoma City isn't far behind at $39,899.23, making it about a $1,200 difference between the two cities.
Wichita's lower housing costs made the biggest difference — $9,055.02 versus Oklahoma City's average of $11,120.20 — but the other categories were comparable.
Find Out: How to Make Your Retirement Savings Last
Baltimore vs. Greensboro, N.C.
Baltimore and Greensboro have more in common than just being located on the East Coast, despite Baltimore having about 435,000 more people. One notable example is that both cities have a median age of 34.7, according to the United States Census Bureau. But click through to see which city is better for your retirement savings.
Winner: Greensboro, N.C.
Cost of Living Expenses: $40,997.38
Nest Egg Left Over: $109,002.62
In a very close matchup, Greensboro takes the win by less than $200 as Baltimore's cost of living sits at $41,180.40. Baltimore had lower costs for utility expenses and healthcare, but it wasn't enough to overcome Greensboro's advantage in the groceries and housing categories.
Check Out: 21 Hacks to Reduce Your Healthcare Costs This Year
Toledo, Ohio vs. Fort Wayne, Ind.
If you like smaller cities, this matchup suits you.
Toledo's population is under 280,000, while Fort Wayne's population is over 260,000. Both have a median age in the mid-30s, but Fort Wayne's median income is much higher at almost $45,000 compared to Toledo's median income that doesn't eclipse $35,000.
Winner: Toledo, Ohio
Cost of Living Expenses: $35,094.85
Nest Egg Left Over: $114,905.15
Even though it has a lower median income, Toledo's cost of living of $35,094.85 is over $2,000 lower than Fort Wayne's cost of living of $37,153.87.
Fort Wayne has the lower costs in every category except housing, but Toledo's housing costs are so low that it makes up the difference.
Up Next: Don't Let Inflation Ruin Your Nest Egg With These 10 Tips
Methodology: GOBankingRates analyzed the top 100 largest cities in the U.S. by population and ranked them based on their cost of living for retirees 65 and older. In order to find the average annual expenditures for retirees, GOBankingRates.com used data from the BLS Consumer Expenditure Survey. Cost of living indices were taken from Sperling's Best Places on Nov. 9, 2017.
About the Author