A New Study on the Best Place to Retire Has Me Rethinking My Plans
Retiring to a small town is smart — financially and otherwise.
As someone who grew up in a big city, it had never crossed my mind until recently that I'd retire anywhere besides where I grew up: Los Angeles. Why would I leave a big city and my favorite state in favor of a quiet, small town?
As much as I love Los Angeles, there's no question that it's an expensive city, one that feels relatively unaffordable even now while I'm making a full-time income. As a frequent traveler who works online, I've had the luxury of living in a variety of cities across the world, large and small. I know firsthand that a few compromises about where I choose to live can lead to both financial and lifestyle benefits. This is precisely why I'm considering leaving Los Angeles behind and retiring to a small town when the time comes: According to a recent GOBankingRates study, retiring to a smaller town in Middle America will allow me to afford a rich life well into retirement.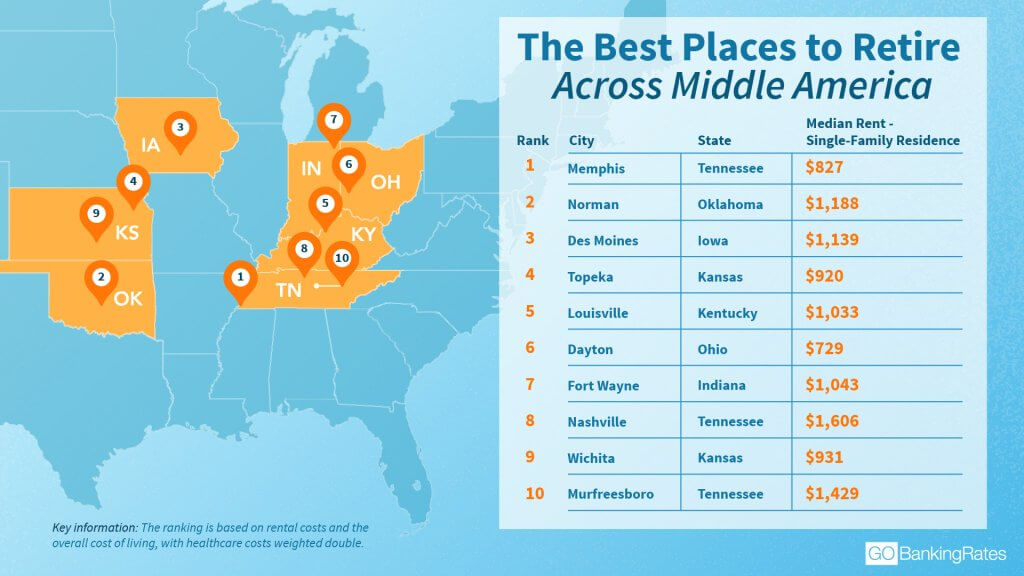 There's no doubt that retiring to a small town will bring tremendous financial benefits. In places like Memphis, Tennessee, or Toledo, Ohio, the cost of renting a single-family home is three times less than what I currently pay for a one-bedroom apartment in Los Angeles. Groceries and utilities are also more affordable. Additionally, I would save money on transportation because I'd no longer have to waste time and gas sitting in traffic or driving long distances to get from Point A to Point B. Los Angeles is notorious for its gnarly traffic, which comes to no surprise considering its population of nearly 4 million people compared with Memphis' 650,000 residents.
Don't Miss: Best Places in Every State to Live on a Fixed Income
A smaller population also means fewer crowds, everywhere. I often find that eating dinner at restaurants or running errands after work can be daunting without careful planning, due to the sheer number of people out doing the same. Retiring in a small town not only provides the benefit of fewer crowds, but it also means a slower pace of life. With fewer people and freedom from the hustle and bustle of a big city, small towns can be a welcome change of pace.
And there's something to be said about a close-knit community that is difficult to find in a large, transient city. In small towns, people typically know their neighbors and fellow members of the community. Whereas I only know my next-door neighbors here in Los Angeles, friends who currently live in small towns are on a first-name basis with their entire block. When I'm retired, I know I'll appreciate having caring friends and neighbors nearby.
Want to Leave the Big City? These Are the Best Suburbs for Retirement
After careful consideration, I've found that the cost and lifestyle benefits of retiring in a small town far outweigh any qualms I would have about leaving California behind.
Click to keep reading about best neighborhoods to retire in across America.
More on Retirement Planning and Money