Women Aren't Living as Comfortably as Men in Retirement — Here's Why

6 min Read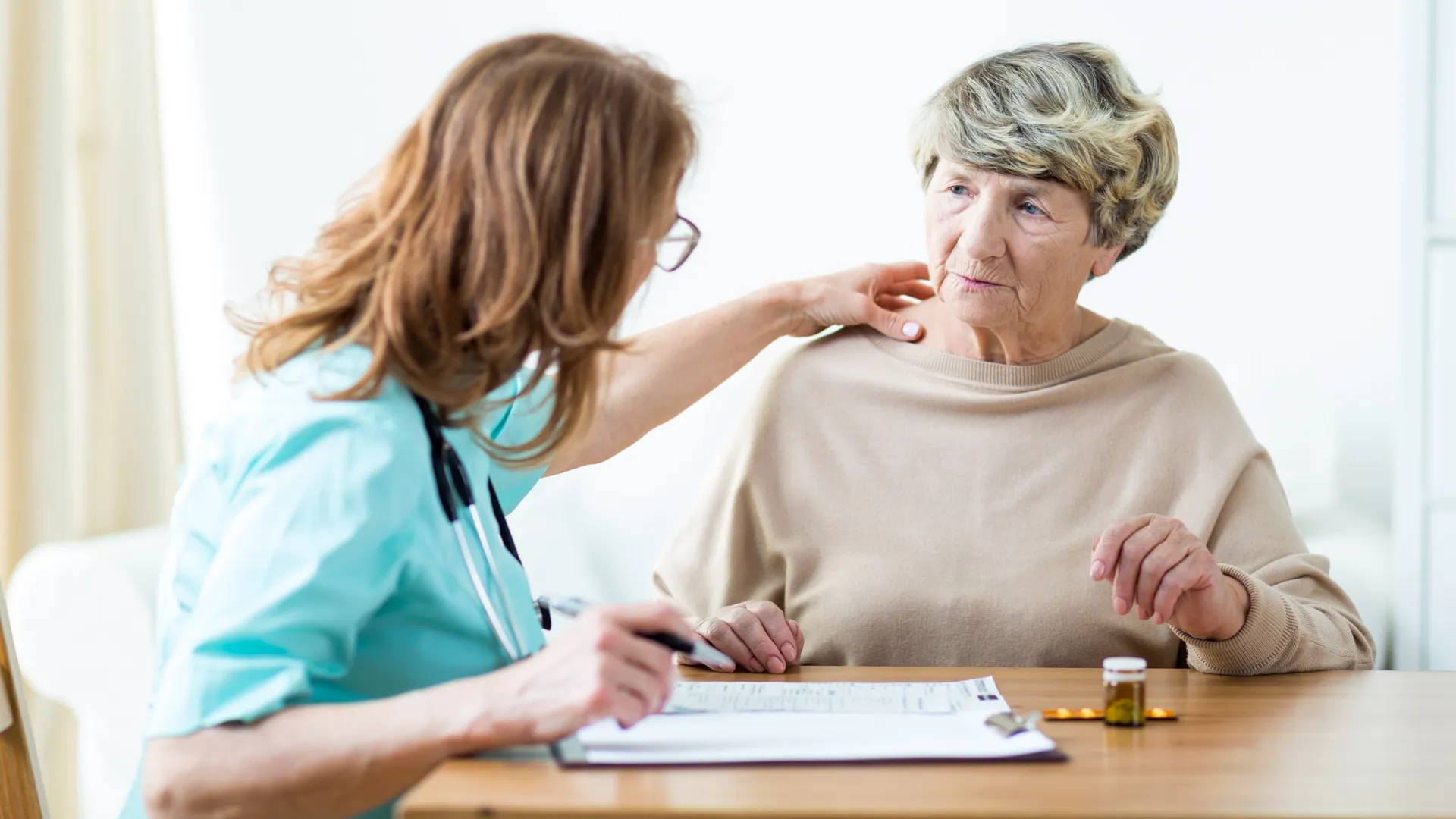 Everyone dreams of having a comfortable retirement, with enough money to travel, play golf or spoil their grandchildren. But the reality of retirement might be quite different, especially for women. In a recent survey of 527 retirees conducted by GOBankingRates, results showed women were less likely than men to feel secure in the amount of money they had to spend in retirement. They cited healthcare costs, a high cost of living, overspending and other financial obstacles as reasons why their golden years might be less comfortable.
Here are some of the reasons that women are less sure than men that they will be able to fund a comfortable retirement.
Women Will Spend More on Healthcare
Paying for healthcare was named as the toughest financial hurdle for Americans in retirement. A total of 30 percent of respondents indicated this was their biggest challenge, and for good reason. It is estimated that healthcare expenses for a 65-year old couple will cost over $400,000 over the remainder of their lifetime, according to a 2017 retirement healthcare costs report from HealthView Services. Costs include premiums, deductibles, copays and cost sharing — and 2018 Medicare changes might put an even higher burden on retirees.
Women's healthcare costs in retirement are, on average, higher than those for men. One reason for the higher cost is that women live an average of two years longer than men. Research shows that the healthcare costs in retirement for a 63-year-old woman who lives to be 89 would be 29.9 percent higher than those for a 65-year-old man, according to the Healthview report.
Learn: Retirement Survival Strategies for Rising Healthcare Costs
They Are More Concerned About Their Cost of Living
More women than men view affording a high cost of living in retirement as a financial obstacle. Over 25 percent of women surveyed expressed concern, which is considerably higher than 17 percent of men who stated it was an issue. Whether their concern is justified or not, simply having that concern might cause women to eschew creature comforts they would otherwise enjoy so that they can save money.
Women Are More Worried About Debt
It used to be that people would buy a house and pay off the mortgage in 20 or 30 years so that they could go into retirement sans debt. Today, many people choose to refinance their mortgages, take out home equity loans, and carry more credit card and other debt, which can make it difficult to be free of debt by retirement age. In the GOBankingRates survey, 13 percent of people said they were concerned about paying off debt — 16 percent of women but just 12 percent of men.
Women Aren't Overspending
A total of 12 percent of survey respondents said they were concerned about overspending in retirement. Around 9 percent of women said this as a concern as opposed to 13 percent of men. This would suggest that women are spending less and might be depriving themselves of some things that might help them retire comfortably so they can focus on surviving retirement instead.
They're Less Concerned About Financially Supporting Other Family Members
Women are far less concerned than men about providing financial support for other family members, possibly because they don't feel it's feasible. Just 6 percent of women said this was a concern for them, while 11 percent of men indicated they are concerned about financially supporting family members.
Find Out: How Boomers Are Losing $11,011 a Year to Their Millennial Children
Women Don't Start Saving Soon Enough
When asked what they would have done differently when saving for retirement, if they had known then what they know now, more women than men — 42 percent versus 39 percent — said they would have started saving sooner. More men than women — 23 percent versus 14 percent — said they would have spent less money when they were younger.
But They Rely More on Their Savings
When asked which investments or savings vehicles proven to be most important to their nest egg, 34 percent of women said personal savings, compared with 21 percent of men. Additionally, 36 percent of women said the most important vehicle was their 401k, as opposed to 33 percent of men. More men than women cited a stock portfolio, an IRA or a Roth IRA as the most important.
They Rely Too Heavily on Social Security
According to the Social Security Administration, Social Security will replace about 40 percent of pre-retirement income for workers with average incomes. The rest of the income you require when retired has to come from personal savings or pensions.
Significantly more women than men — 52 percent versus 39 percent — surveyed said they rely heavily on Social Security to fund their retirement. The more dependent women are on Social Security, the less comfortable they will be.
Women Don't Think They Have Enough to Live Comfortably — But Neither Do Men
Sometimes, perception is reality, and those who don't think they have enough money to live comfortably might consciously do without some comforts because they fear running out of money. In the GOBankingRates survey, 48 percent of men said they felt they didn't have enough money to live comfortably in retirement, and 38 percent of women said the same. Both men and women might be denying themselves things that would bring them joy in retirement because they feel they cannot afford those things.
Find a cheap hobby in retirement can bring you joy and income.
Their Retirement Savings Have to Last Longer
According to the Social Security Administration, a man who is 65 today will live, on average, to be 84.3 years old, so he will have to fund 19.3 years of retirement. A woman who is 65 today will live, on average, to be 86.6, so she will have to fund 21.6 years of retirement. Those extra years of retirement funding can add up.
Up Next: How Much You Should Have in Your Retirement Fund at Every Age
It might be that men simply have a more positive outlook on their financial situation in retirement, but this survey shows that many women are making financial choices based on the belief that they do not have enough money to live a comfortable retirement.
About the Author