Women Are More Likely To Be Part of 'The Great Retirement' — Here's How To Be Prepared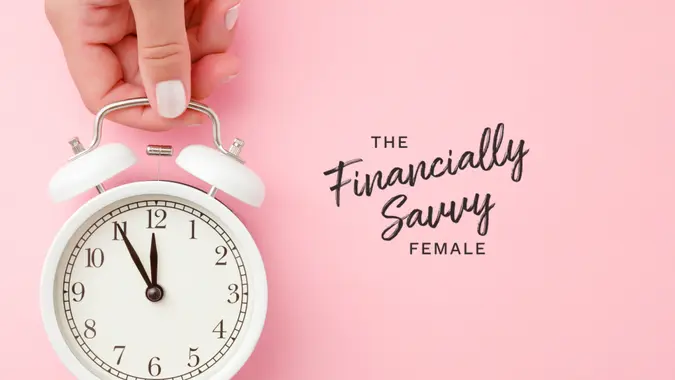 FotoDuets / iStock.com
Some have suggested that the Great Resignation is actually better described as the Great Retirement, with many older workers leaving the workforce amid the pandemic. And interestingly, women are much more likely to be part of this trend. According to recent data from the Institute for Economic Equity, women between the ages of 65 and 74 were approximately 11 times as likely as similarly situated men to retire during the pandemic.
However, women are less likely to actually be prepared for retirement. According to TIAA's 2022 Financial Wellness Survey, only 63% of women working full time say they are contributing to their defined contribution plan compared to 74% of men. Additionally, 37% of women say they do not have any money saved for retirement at all, compared to 80% of men who do.
Find Out: 15 Most Important Assets That Will Increase Your Net Worth
Think About It: 10 Reasons You Should Claim Social Security Early
Here's a look at why women are retiring at a faster rate than men, and how they can prepare for this transition — whether they plan to do it soon or further down the line.
Why Women Are More Likely To Be Part of the Great Retirement
One of the reasons that women are leaving the workforce at higher rates than men is that women often have more caregiving responsibilities for both children and aging adults, said Snezana Zlatar, senior managing director and head of financial wellness advice and innovation at TIAA, which just announced a partnership with The Equity Project.
"This stress has been compounded by COVID-19," she said. "In addition, many women work in the healthcare field, which creates even more stress. Clearly, a feeling of burnout is a contributing factor."
A changed sense of values can also be a factor in the Great Retirement, Zlatar said.
Keep Reading: 7 Reasons You Might Not Receive Social Security Benefits
Why Women Are Less Prepared for Retirement
Although women are more likely to retire amid the pandemic, they are generally less prepared for this phase of life financially.
"As a result of the income gap, the Great Retirement, and the fact that women take on unpaid work raising children and supporting elderly family members, women's retirement savings and investments generate about 30% less income than men's once they stop working," Zlatar said. "Women face a greater risk of running out of money in retirement."
What To Do To Prepare for Retirement
The best thing you can do to prepare for retirement is to contribute to your defined contribution plan, which may be a 401(k) plan, 403(b) plan, employee stock ownership plan or profit-sharing plan.
"It's imperative that women contribute to their defined contribution (DC) plans," Zlatar said. "DC plans will allow them to save for a dignified retirement and achieve financial wellness. Furthermore, women who are married to men tend to outlive their spouses. Generating their own stable income in retirement can help fill future income gaps."
Even if you are decades away from retirement, you should start contributing to your plan ASAP.
"We know that employer-sponsored financial wellness programs work," Zlatar said. "Starting to build retirement savings today will allow women to tap into the power of compounding interest. Putting aside a very small amount of their salary for retirement makes a huge difference over time. A seemingly tiny amount saved today can have a lasting impact on retirement savings."
As for deciding on the best time to retire, Zlatar notes that this will vary greatly from person to person.
"Some choose to stop working outright, [while others choose to] scale back their work," she said. "Either way, women should have a savings decumulation strategy. Many people believe that their defined contribution plans can provide lifetime income, when often that isn't true. DC plans help participants save for retirement, but savers should seek ways to generate guaranteed income for life from their savings so they never have to worry about running out of money in retirement."
More From GOBankingRates