Social Security Benefits for Seniors to Go Extinct in 23 Years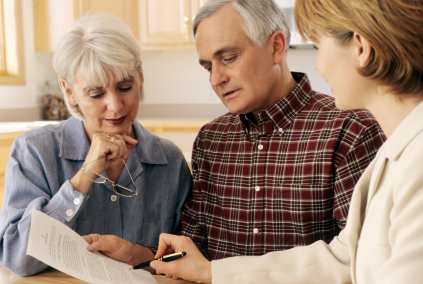 The Social Security benefits from the primary trust fund that helps finance benefits for 44 million senior citizens in retirement, and survivors of deceased workers will be exhausted by 2035, according to a new U.S. government report. The report also revealed that a secondary trust that funds the disability program is expected to run dry sooner than expected.
Social Security Benefits May End by 2035
Social Security trustees revealed last night that the Social Security benefits trust fund is running out of money quickly — three years earlier than once expected, in fact. However, this wasn't the only disappointing news they shared.
The trustees also announced that a secondary trust linked to Social Security's disability program, which helps support 11 million Americans, will run dry in 2016 — also sooner than its original deadline.
With millions of Americans relying on these Social Security benefits to stay afloat in retirement, the government is scrambling to figure out how to manage the funds that are drying quickly, largely due to the weak economy. If no steps are taken to add money to the funds, aid will have to be cut, the report said.
Alternate Ways to Grow Retirement Funds
A number of proposals have been introduced in recent months to help suffering retirement funds, including replacing Medicare with government subsidies. But with no real solutions on deck, it's up to workers to find alternate ways to save for retirement.
401(k) and IRA accounts: Both 401(k) and IRAs allow individuals to set a portion of their income aside in an account linked to investments. Accounts may be tax-deferred or tax-free as long funds aren't withdrawn prior to retirement age.
Interest-bearing savings accounts: Another great option is to open to save up for retirement years is one or more high-interest savings accounts that penalize you for accessing your funds too often. Most banks offer several interest-bearing accounts to choose from that can help you save and grow your money.
CD accounts: CD accounts require you to commit to saving your money in a special account for a specified period of time without touching it. In return, you earn interest on your funds. If you withdraw your money early, you are usually heavily penalized, which is a good way to avoid tapping into your retirement funds.
Build your investment portfolio: Another must is building an investment portfolio that includes stocks, bonds, mutual funds and other forms of investment involving both high and low risk options.
With Social Security benefits in an unpredictable state, people currently in their 30s and 40s could be in danger of having no benefits to claim in retirement. No one wants to be left without financial options at this important stage in life, which is why it's critical that workers develop a plan that ensures financial security sooner than later.
–
Go Banking Rates is a proud supporter of Financial Literacy. Test your Financial IQ through our Financial Literacy Quiz. Make the pledge to become Financially Literate. Get Smarter. Grow Richer.