15 Best Big Cities To Live on Just a Social Security Check

7 min Read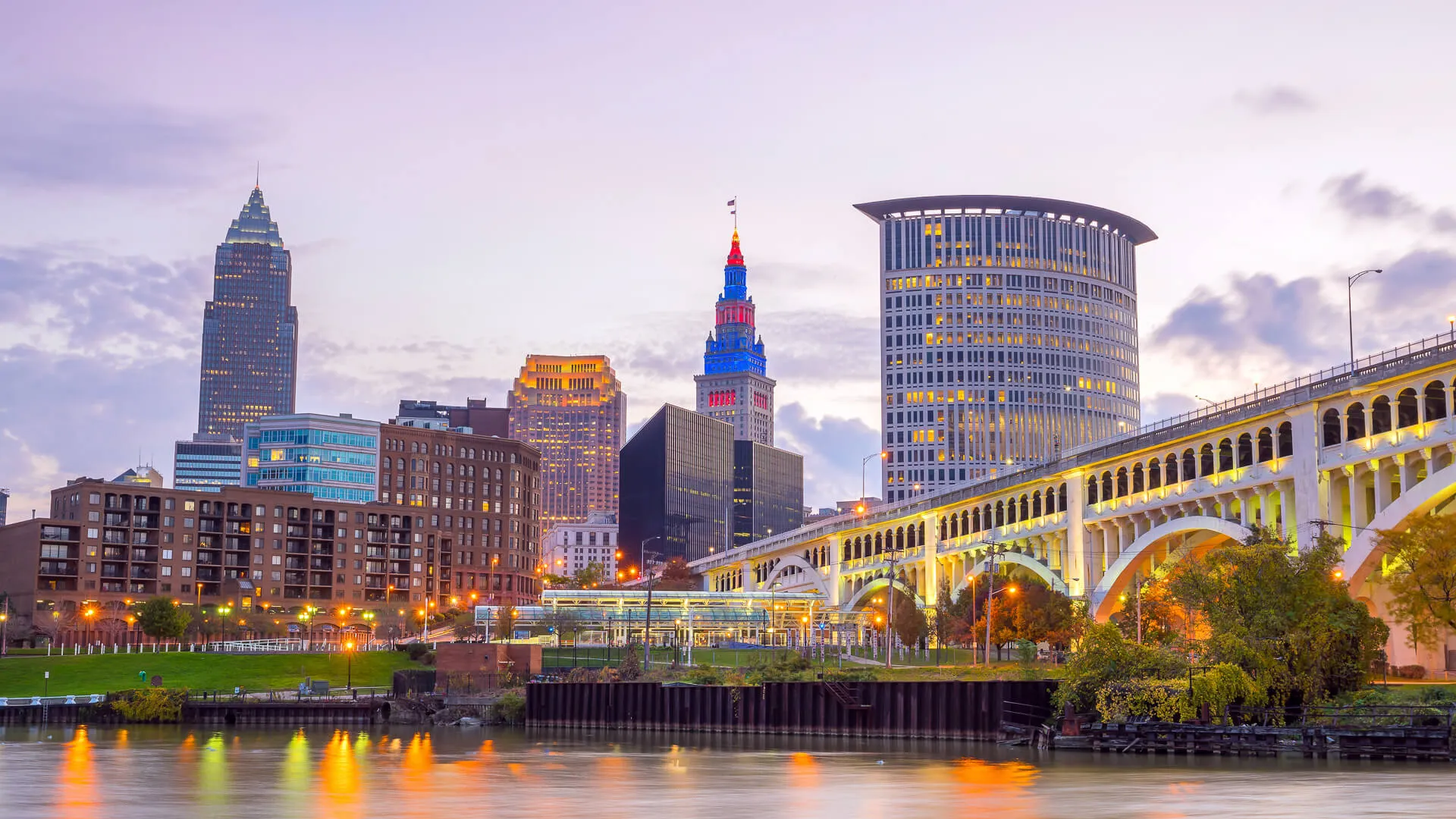 As of November 2022, the average Social Security payment for a couple is $3,264.08. Although the program was never meant to be a retiree's sole source of support, for about one-quarter of American retirees, this small benefit makes up at least 90% of their total income. If you find yourself in this situation, it only makes sense to find a city with a low cost of living so you can make your benefits stretch as far as possible.
To this end, GOBankingRates conducted a survey to find cities with populations of at least 250,000 that had average one-bedroom rents of less than $1,000. Assessing the total cost of living in these cities, GOBankingRates then ranked the cities based on their overall affordability. The result is this list of the 15 best big cities to live in on just a Social Security check — with cities ranked in reverse order with the most affordable coming last.
15. El Paso, Texas
Monthly expenditures: $2,655.68
Livability score: 74
El Paso is a great city for retired couples to call home, with an excellent livability score, and a monthly expenditures that still allow for more than just the necessities. Museums and national parks are just a couple of the attractions that retirees can take advantage of here.[x]
14. Oklahoma City, Oklahoma
Monthly expenditures: $2,481.37
Livability score: 69
Oklahoma City is one among many towns in the Midwest that boast a low cost of living and many cultural amenities. But OKC in particular scored in the top 10 on CNBC's list of "US cities with high-paying jobs and a low cost of living."[x]
Take Our Poll: How Long Do You Think It Will Take You To Pay Off Your Credit Card Debt?
13. Columbus, Ohio
Monthly expenditures: $2,606.65
Livability score: 73
Columbus offers a cost of living that is below the national average, making it appealing to those living on a limited budget. Retirees can enjoy a number of sports, big parks, the Franklin Park Conservatory and the Columbus Historical Society, to name a few.
Are You Retirement Ready?
12. Laredo, Texas
Monthly expenditures: $2,553.04
Livability score: 72
Laredo, this South Texas city that sits along the historic Rio Grande, is another excellent spot for retirees living on just Social Security. This thriving part of Texas has everything retirees could hope for, from music, to parks, to great dining. [x]
11. Omaha, Nebraska
Monthly expenditures: $2,552.98
Livability score: 72
Omaha is the home of billionaire Warren Buffett, the "Oracle of Omaha," and it's also the home of the College World Series. But the small-town city is also the home of famous steaks and burgers, craft beer and numerous cultural events. It also is an affordable place to live on a budget with a  high livability score.
10. Pittsburgh
Monthly expenditures: $2,637.90
Livability score: 75
Pittsburgh is the Easternmost city on the list, but it doesn't share the high cost of living of the pricey Eastern seaboard, offering some retirees the best of both worlds. Winters can be rough, but it's a great haven for sports fans and has experienced something of a cultural renaissance that has moved it away from its reputation as a steel town.
9. Amarillo, Texas
Monthly expenditures: $2,533.23
Livability score: 73
Amarillo sits at the center of the Texas Panhandle, as part of the Great Plains. It's known for clean air and low humidity, as well, with a temperate climate. [x] Its cowboy and Native American culture provide a rich backdrop for an affordable life.
8. Lexington, Kentucky
Monthly expenditures: $2,607.46
Livability score: 76
If you're a fan of retiring in Lexington, Kentucky, you're not alone. The bucolic Bluegrass State offers a wide range of fascinating options for your free time, from bourbon tastings to horse racing to historic homes. Add in a below-average cost of living and it's a great place to spend your Social Security check.
7. Shreveport, Louisiana
Monthly expenditures: $2,244.22
Livability score: 65
Shreveport is not just a great Louisiana city, but it's situated close to Texas and Arkansas, a rich cultural center of all that makes the south so great. Better yet, it's affordable for retirees.
Are You Retirement Ready?
6. Sioux Falls, South Dakota
Monthly expenditures: $2,399.81
Livability score: 70
Sioux Falls is known for its beauty, such as Falls Park, where more than 7,000 gallons of water crash over a falls, and 120 acres of walking trails. Other attractions include a downtown sculpture walk and the 85 foot Arc of Dreams. In addition to its natural beauty and other attractions, it's got high livability and an affordable life for retirees. [x]
5. Overland Park, Kansas
Monthly expenditures: $2,843.60
Livability score: 84
Kansas is more than just open fields and farmland. It's a rich center of life for retirees to call home. Overland Park has an incredibly high livability score as well, even though monthly expenditures here are higher than the other cities on the list.
4. Lincoln, Nebraska
Monthly expenditures: $2,843.60
Livability score: 84
Forever known as the home of the Cornhuskers, Lincoln is also a refuge for those seeking a low cost of living. The median home price is still fairly low, at about $280,000, according to Realtor.com, while the area boasts the amenities of a big city while still existing in a rural setting. [x]
3. Brownsville, Texas
Monthly expenditures: $2,364.89
Livability score: 73
The largest city in the Rio Grande Valley, Brownsville offers something for everyone, including retirees. [x] Despite being so big, monthly expenditures here are very doable for a retired couple, and the high livability score reflects the many amenities here.
2. Fort Wayne, Indiana
Monthly expenditures: $2,329.31
Livability score: 75
Second on the list of best big cities to live in with just a Social Security check is Fort Wayne, Indiana. With a median home price of about $219,000, according to Realtor.com, [x]Fort Wayne is one of the few big cities that remains affordable for new homeowners. Commutes are typically under 20 minutes in the city, which boasts a family-friendly vibe full of well-maintained parks.
1. Des Moines, Iowa
Monthly expenditures: $2,308.39
Livability score: 84
The No. 1 spot on our list for retired couples to live on just Social Security is Des Moines, Iowa. With a very high livability score, and the lowest monthly expenditures on the list, it's easy to see why this midwestern town takes the top spot.
More From GOBankingRates
Methodology: GOBankingRates determined the best big cities for a couple to live on only a Social Security check based on the average monthly benefit for retired workers, $1,632.04 ($3,2604 for a couple), sourced from Social Security Administration.  GOBankingRates first isolated all cities in the United States with over 250,000 in total population as sourced from the 2021 American Community Survey and with a 2022 average monthly rent under $1,633. GOBankingRates then used Sperling's Best to find the cost of living index for each listed city, looking at grocery and healthcare index scores. Next, GOBankingRates used data from the Bureau of Labor Statistics 2021 Consumer Expenditure Survey to find the annual expenditure amount for both grocery ("food at home") and healthcare costs for people aged 65 and older in order to find how much a couple 65 and over would spend on groceries and healthcare in each city on a monthly basis. GOBankingRates then added monthly housing, grocery, and healthcare costs together to find where a couple 65 and older could survive on their Social Security or less. In order for a city to be qualified for the study the city had to have a livability score above 65 as sourced from AreaVibes. GOBankingRates scored and combined both livability and monthly necessities expenditure, with the lowest score being best, to determine final rankings. All data was collected and is up to date as of December 19, 2022.
Jordan Rosenfeld contributed to the reporting for this article.
About the Author