Best Places to Live on Only a Social Security Check
Stretch your SS benefits with this roundup of the cheapest places to retire.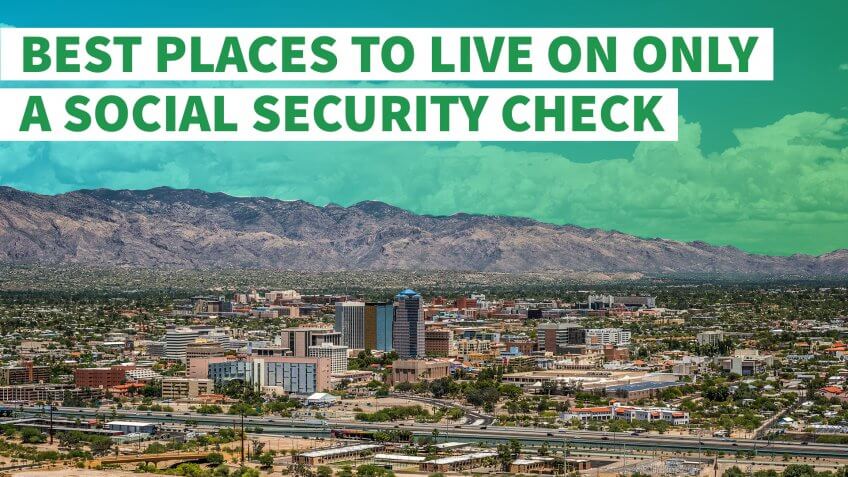 Nick Fox / Shutterstock.com
Nearly nine out of 10 people over the age of 65 in the U.S. receive Social Security benefits. And many count the monthly check as 90 percent or more of their retirement income. If you retire at age 62 this year, expect a maximum benefit of $2,153, though the national average is closer to $1,400 across all newly awarded recipients, according to the Motley Fool.
With average spending on groceries hitting $240, according to the Bureau of Labor Statistics, and average national rent for a one-bedroom apartment sitting between $900 and $1,200, you may be wondering whether you can afford to live on Social Security benefits.
But fear not, it is possible to live on Social Security alone — you just need to know where to live.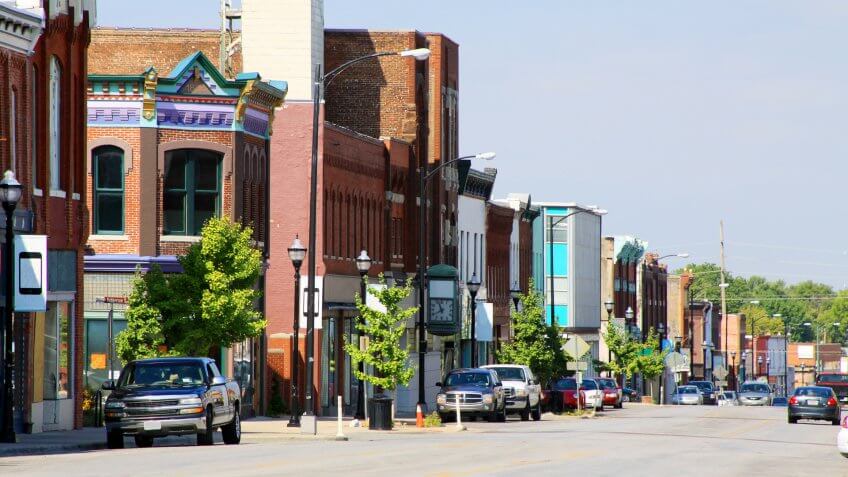 TGrafix / iStock.com
Springfield, Mo.
Springfield, located in the southwest corner of Missouri, is among the most affordable cities to live when you have $0 saved for retirement. According to Numbeo's Cost of Living Index for 2017, the rent in Springfield is less than 19 percent of that in NYC while the general cost of living plus rent is 41.09 percent.
The average Social Security check each retiree receives here is $1,300.51. That's good news considering you can get a downtown one-bedroom apartment for around $507, or $450 elsewhere.
Best of all, Springfield is a lively town close to recreational areas. Springfield/Greene County has over 100 parks, including Lake Springfield Park, which is perfect for kayaking and canoeing. And you'll find lots of bike paths in and around town as well as lakes and streams popular with fishermen.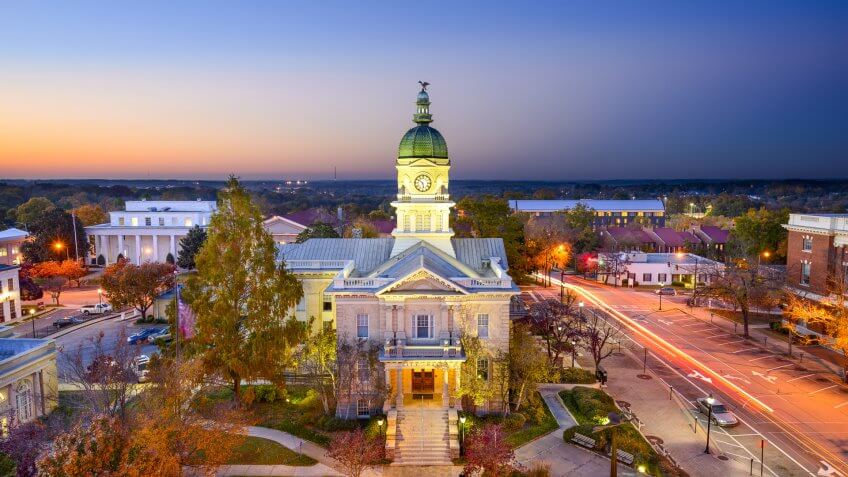 Sean Pavone / Shutterstock.com
Athens, Ga.
When you're trying to make the most of your Social Security check, look no further than Athens. The city of some 200,000 residents has a cost of living that is 6.2 percent below that of the national average, according to Forbes. Your cost to rent in Athens is less than one-quarter than what you would pay in NYC and, when you factor in groceries, transportation, restaurants and other day-to-day expenses, you'll live in Athens for just 43.88 percent of what you'd pay in the Big Apple.
Since the town is the home turf of the University of Georgia, you'll find lots of low-cost eateries as well as cultural activities. The art and music venues are impressive. Athens is also known for its annual bicycle races called the Twilight Series.
So, how much does a one-bedroom apartment cost in Athens? Count on paying a little over $700 for a downtown apartment and around $600 elsewhere. Considering the average monthly Social Security retirement check in Georgia is $1,304.44, you'll have plenty of cash leftover after bills.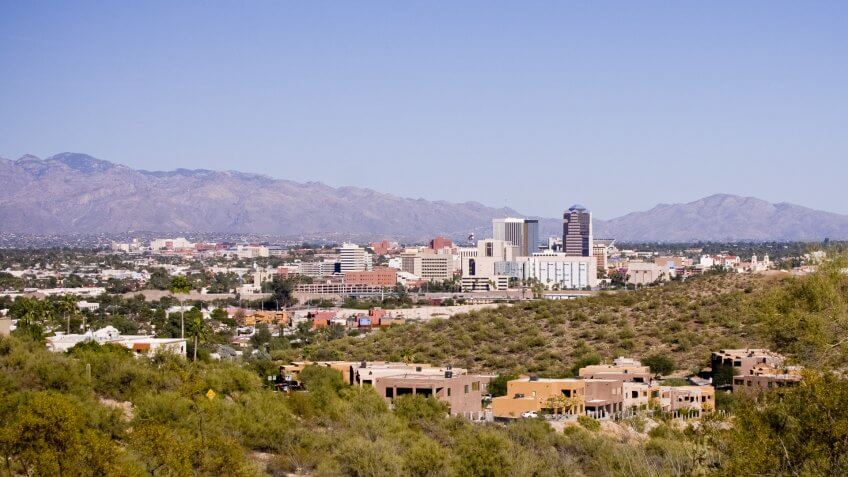 Kellie L. Folkerts / Shutterstock.com
Tucson, Ariz.
If you prefer year-round warm weather, consider Tucson, a large city in Arizona's Sonoran Desert. Tucson's cost of living is delightfully low, with rent prices less than a quarter of NYC rent. You can find a one-bedroom apartment for $578 if you don't want to be downtown — $686 if you do.
When you include rent, groceries and other living expenses, a Tucson resident spends only 45.17 percent of the amount spent by NYC dwellers. And, the typical Social Security retirement check here is above the national average, at $1,343.51.
Over half a million people live in Tucson, and the city continues to grow. The downtown is compact, with a small historic district. Nearby you'll find the University of Arizona. Tucson is an attractive city surrounded by several high, forested mountain ranges, including the Santa Catalina Mountains.
See: Here's What an Average Apartment Costs in 50 U.S. Cities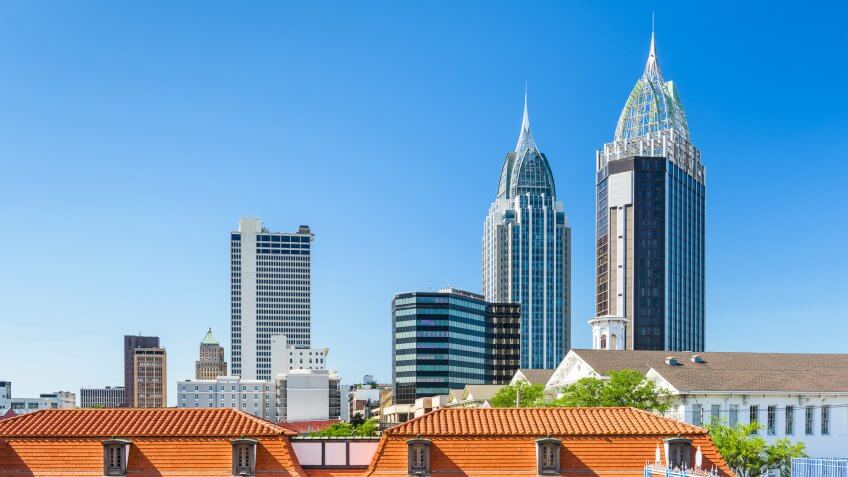 Sean Pavone / Shutterstock.com
Mobile, Ala.
Mobile is another city with a cost of living significantly lower than the U.S. average. Move here for retirement and you'll pay just 24.27 percent of NYC rental prices. That means you can get a one-bedroom apartment for between $600 and $650 just about anywhere you live in Mobile.
Once you include food, transportation and other expenses, you'll be paying less than half — 46.28 percent — of NYC prices. But, average Social Security checks are a little lower than what'd you expect, at $1,285.68.
Mobile is located on the Gulf Coast and has a rich history as an antebellum seaport. Today, it remains a major port and is sometimes compared to New Orleans — except a little more laid back.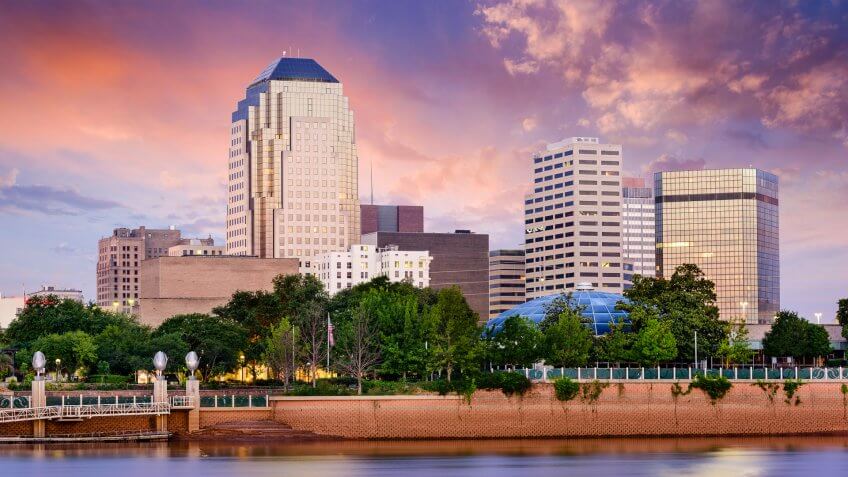 Sean Pavone / Shutterstock.com
Shreveport, La.
Rent in Shreveport comes in at a monthly cost between $700 and $740, depending on your proximity to the city center.
Unfortunately, the average Social Security benefit in Louisiana is just $1,212.05, the lowest of any state, according to a GOBankingRates study on the best and worst states to retire rich.
Still, your cost to live in Louisiana is just 47.08 percent of that in NYC. Meanwhile, Shreveport is a cultural hub in the tri-state area of Arkansas, Louisiana and Texas.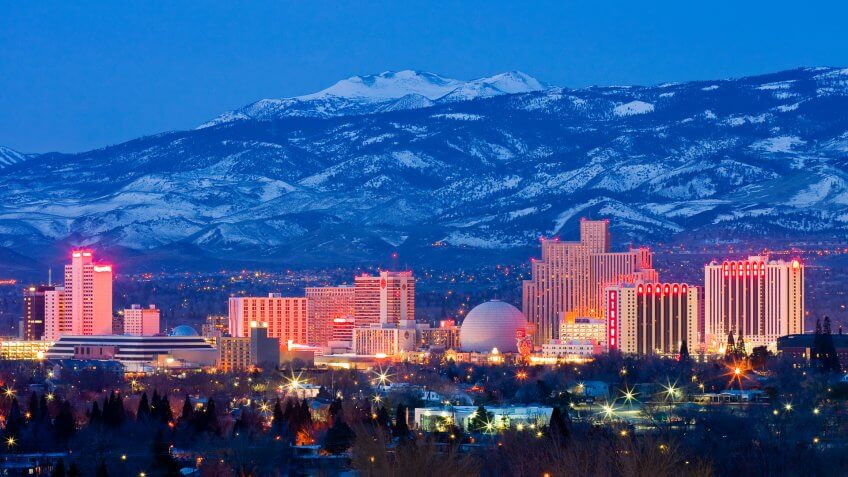 Andrew Zarivny / Shutterstock.com
Reno, Nev.
Billed as "The Biggest Little City in the World," Reno living comes with a lot perks, most notably a cost of living that's less than 50 percent of NYC. Rent alone is just 31.04 percent the cost of NYC dwellings. Surprisingly, it's more expensive living outside of the downtown area. You'll pay around $750 for a one-bedroom apartment in the city center, but closer to $813 outside of it.
Reno's average Social Security check is $1,313.43, and you'll have plenty to do with your leftover money. Truckee River provides access to rafting, kayaking and fishing. There's also tons of festivals happening in Reno at any point in time, like the Reno River Festival and Artown Festival.
Be Prepared: 5 Social Security Changes to Watch for in 2017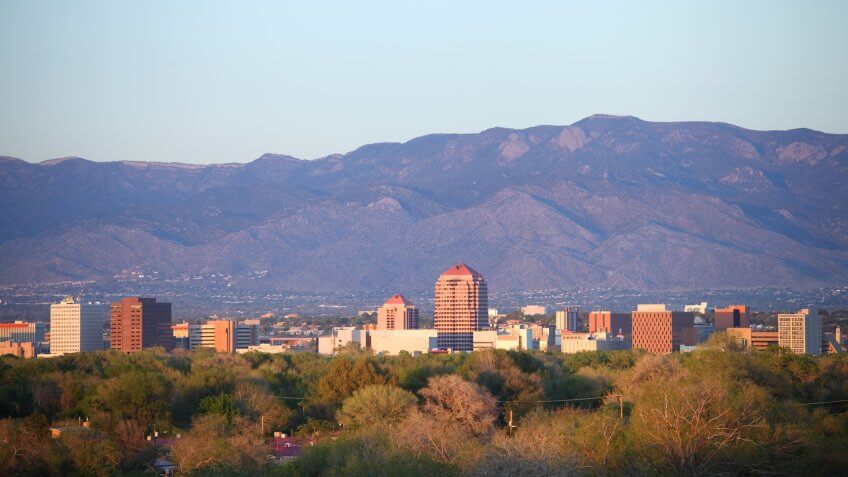 DenisTangneyJr / iStock.com
Albuquerque, N.M.
Albuquerque is New Mexico's largest city, and it's one of the cheapest places to live. Its cost of living is similar to Shreveport, with rent near the city center at about $760, or about $640 outside the city.
In 2016, U.S. News & World Report named Albuquerque one of the 50 best places to live in America. It described this desert city's appeal as "a blend of modern times and Native American history." Albuquerque has a diverse population and is perhaps best known for its annual International Balloon Fiesta.
You'll also enjoy Old Town, where you'll find numerous restaurants, museums and galleries. One downside for retirees: The average Social Security retirement check received by folks living in Albuquerque is $1,227.11. So, be prepared when your check arrives.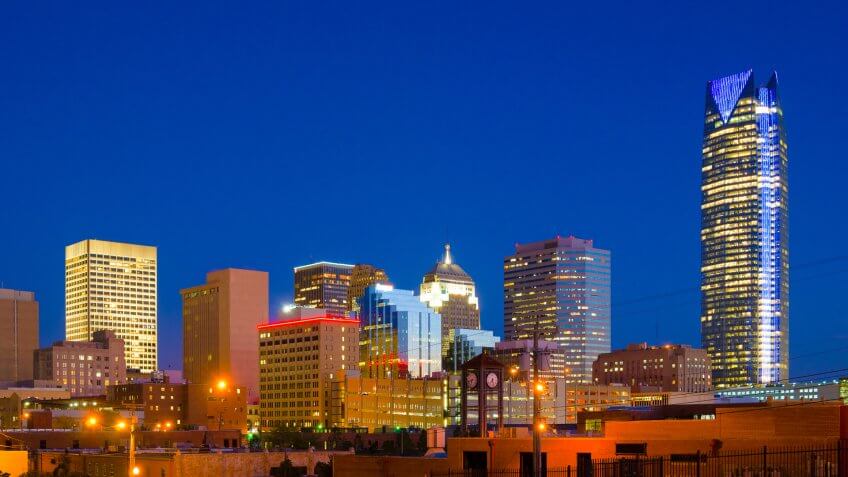 Davel5957 / iStock.com
Oklahoma City
In a rating of the top states for businesses in 2016, CNBC named Oklahoma the sixth-best state for cost of living. Oklahoma City, the state's largest city, has rent costs between $625 and $850. Between rent, groceries and utilities, you can expect to spend just 47.93 percent what you'd spend in NYC, a comparable amount to living in Reno or Mobile.
Average Social Security benefits come in at $1,277.14 — not the best, but also not the worst.
While you may not think of Oklahoma City as offering a stunning cityscape, National Geographic named it a must-see location in 2015. It gave shout outs to its community boathouse, new West River Trail and rebuilt MidTown.
DenisTangneyJr / iStock.com
Fort Wayne, Ind.
Rent is low in Fort Wayne, about 22.73 percent of what you might pay in NYC. Retirees in this city can find a one-bedroom apartment for around $631, making it an affordable place to live. In fact, the cost of living in Indiana is an estimated 16 percent lower than the national average, according to data from AreaVibes. And Niche, which ranks and review neighborhoods, named Fort Wayne the cheapest city to live relative to income.
Average Social Security retirement benefits are a healthy $1,379.93. Once there, you'll enjoy the Foellinger-Freimann Botanical Conservatory, historical museums and the Black Pine Animal Sanctuary, among other attractions.
Up Next: 20 Unsettling Things You Need to Know About Social Security