How To Strengthen the Social Security Administration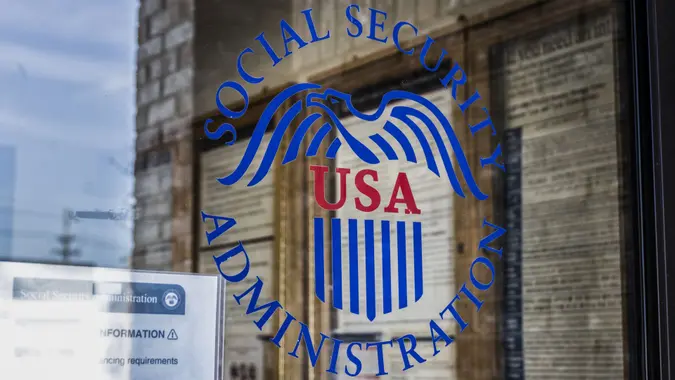 jetcityimage / Getty Images
The problems with Social Security are well-known. Thanks to a rising proportion of retirees to current workers, the Social Security Trust Fund has been falling at a rapid rate. Current projections have it expiring completely by 2034 or even earlier, at which point benefits may have to be cut without some type of legislative intervention.
What often gets lost in this discussion about Social Security itself is the problem the Social Security Administration (SSA) is having with staffing. As SSA workers continue to be stretched thin by the ever-increasing number of retirees, the administration is falling behind, with the result being a dire staffing shortage. At a time when more workers are needed, as opposed to fewer, the worker deficit is becoming critical.
So, what can be done to strengthen the Social Security Administration? Here's a closer look at the specifics of the problem, along with some ways that it may be rectified.
What Is Causing the SSA Staffing Crisis?
Workers in the Social Security Administration are being worked too hard for too little pay. At least, that's the contention of the American Federation of Government Employees.
Speaking at a press conference in April 2023, Jessica LaPointe, president of AFGE Council 220, said that a whopping 90% of SSA employees said they know someone who has left their job due to "overwhelmingly large amounts of work-related stress," with 54% indicating they want to leave the agency within the next year. Currently, according to House Ways and Means Committee Chairman John Larson, the SSA employs fewer than 60,000 workers, the lowest level in 25 years, as case counts are booming.
Are You Retirement Ready?
Those are staggering statistics and indicate the problem may only be beginning. The Partnership for Public Service's Best Places to Work in the Federal Government placed the SSA dead last in its 2022 survey, noting that in recent years the SSA has "consistently been in the basement" in terms of rankings. Overall, both outside agencies and employees themselves make it clear that working at the SSA isn't currently a great option. 
How Is This Affecting the Delivery of Services?
While you may think that the SSA is somehow automated, with payments going out every month and no real need for large numbers of employees, you'd be wrong. The Social Security's rank-and-file employee lineup includes benefit authorizers, claims specialists and customer service representatives.
These workers perform tasks ranging from preparing, verifying, maintaining and reviewing records to interviewing people applying for benefits, analyzing claims and investigating cases to resolve customer service issues, among many others. When the administration is understaffed, all of these efforts suffer.
According to Grace Kim, the SSA's deputy commissioner for operations, cases are already being delayed. "Our customers are waiting an unacceptable length of time to get their cases adjudicated and that's in large part due to our understaffing," Kim said.
With a staffing shortage, it's inevitable that the number of pending cases will only grow, creating further delays, according to Kim. While you may not personally notice any effects, particularly if you simply collect your Social Security check every month, many thousands of other Americans are paying the price.
Are You Retirement Ready?
What Can Be Done To Strengthen the SSA?
The SSA isn't turning a deaf ear to all these poor reviews and complaints. The administration is actively seeking 4,000 additional workers to lighten the workload of existing employees. The SSA is also slowly coming back from the pandemic and opening more offices, but some 40% to 50% of offices have yet to reopen.
According to Rep. Tom Rice, accelerating the reopening of offices will help, as will modernizing the administration's information technology capabilities. Ultimately, these main factors — improved technology, reopened offices and increased staffing levels — will all help to strengthen the SSA.
The Bottom Line
Unfortunately, there is no quick fix to the staffing problems as the SSA. According to Peggy Murphy, immediate past president of the National Council of Social Security Management Associations and district manager of the Social Security office in Great Falls, Montana, even if the SSA can hire all of these new workers, it will take time for them to filter through the system and make a difference, as training can take as long as two to three years.
In the meantime, the SSA will also have to do all it can to retain its current workforce. The bottom line is that any fixes to the SSA will be slow-moving, so you can expect processing and service delays at the SSA to continue until these solutions make their way through the pipeline.
More From GOBankingRates