Is Privatized Social Security the Answer? Experts Weigh In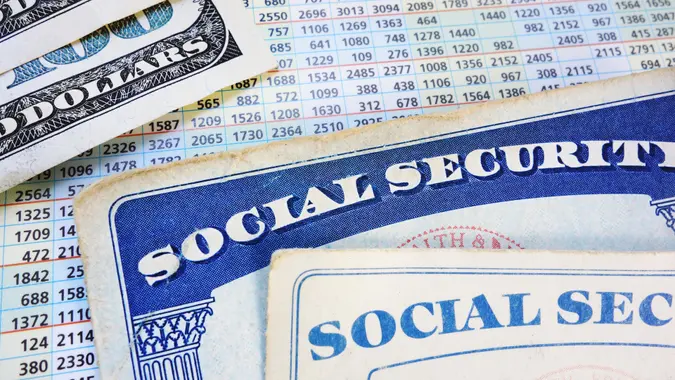 zimmytws / Getty Images/iStockphoto
Every so often, one Congressperson or another puts forth an attempt to do away with government-funded Social Security by privatizing it, citing data that Social Security will run out of reserves in the near future.
As recently as December, 2022, Sen. Rick Scott (R-Fla.) proposed cutting it and Medicare, with the backing of other Republicans. These attempts have mostly failed, probably because, as a Data For Progress survey found, 74% of Americans are against cutting it and prefer to leave it as it is.
Social Security is not likely to go completely bankrupt, according to the Center on Budget and Policy Priorities (CBPP). It is likely to be able to pay out full benefits for another decade and three-quarters of benefits owed for another 30 years if nothing is done to shore up the program. But there are questions about its longevity.
Currently, American employees pay a Social Security tax out of their paychecks that is then paid back to them when they hit retirement age. These funds are typically invested in special debt securities issued by the U.S. government and not subject to the intense fluctuations of the stock market.
Privatizing Social Security would mean that, instead of the government collecting these taxes, employees would pay them into their own retirement funds that are invested in the stock market, much like existing retirement accounts such as 401(k)s.
Is that the answer?
Social Security Should Protect the Most Vulnerable
Nicolas B. Creel, assistant professor of business law at Georgia College & State University, who also has a Ph.D. in political science, is unequivocal in his opinion: "It is a colossally bad idea to privatize Social Security."
Are You Retirement Ready?
He added, "Social Security is meant to be a program that guarantees at least a minimal level of income in retirement so as to prevent people from dying in abject poverty as they age out of the workforce."
Social Security is most effective as a safety net, he said, to prevent anyone from falling into extreme poverty in old age thanks to the backing of a government-guaranteed income stream. 
Expert: 'Stealth Tax' on Social Security Hurts More Retirees Each Year — How It Works
Privatization Could Increase Equity Gaps
Privatized Social Security "would almost certainly result in a situation where the rich get richer while the poor get poorer, pushing them back to a time where a majority of retirees were living in poverty," Creel said.
The reason privatization is a troublesome idea, he suggested, is that it would leave people at the mercy of the whims of the market, which fluctuates and even crashes, rather than a government guarantee that steadily provides consistent income.
"So, when the market enters a downturn, retirees without additional savings beyond what they amassed in Social Security would see their sole nest egg(s) evaporate and be left destitute for their remaining years," Creel said. 
Wealthy individuals, on the other hand, could afford to wait out the storm by living on other income streams instead of drawing on their Social Security savings. 
"The issue would be compounded by the fact that wealthier individuals would have highly skilled financial planners assisting them," Creel said, "while those with a low-income would largely be left to fend for themselves."
Are You Retirement Ready?
There Are Some Perks of Privatization
Despite the downsides of privatization, there is also the possibility that privatized plans could potentially generate higher returns for individuals than the amount the government can provide, according to Amber Dixon, CEO of Elderly Guides, an organization dedicated to providing answers and solutions to various problems with old age.
"This could result in higher retirement incomes for beneficiaries," Dixon said. "Furthermore, privatization would allow individuals more control over their retirement savings, which could encourage personal savings and financial literacy."
However, Dixon acknowledged the volatility and risks of the market, too.
"This could result in some individuals facing retirement without sufficient funds if their private investments perform poorly," she said. "Additionally, privatizing Social Security could exacerbate income inequality, as those with higher incomes are typically better able to navigate and benefit from private investment opportunities."
Therefore, while privatization may work for some, it's important to consider whether the potential benefits outweigh the risks, especially for the most vulnerable populations who rely on Social Security the most.
More From GOBankingRates