Social Security Slowdown Blamed on Biden; GOP Calls President's Meeting Requests 'A Lie'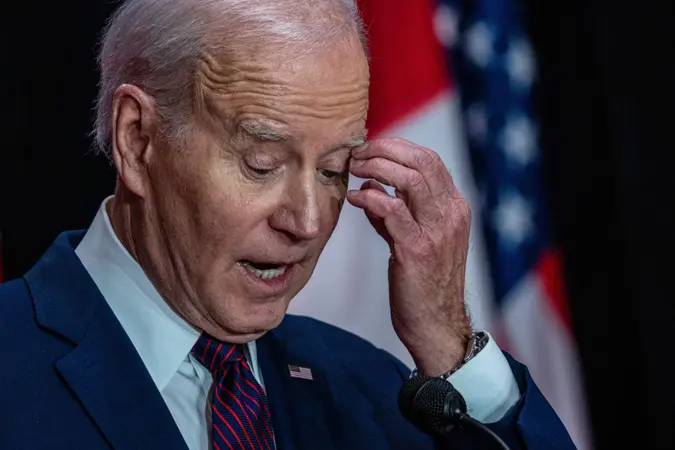 Katherine Cheng/SOPA Images/Shutterstock / Katherine Cheng/SOPA Images/Shutterstock
Current efforts to deal with a looming Social Security funding shortfall have barely made it past the idea stage, and at least one U.S. lawmaker is putting the blame squarely on President Joe Biden.
In a speech last week on the Senate floor, Sen. Bill Cassidy (R-La.) said Biden has resisted efforts to meet with legislators to discuss Social Security reform, and that a plan to address the funding shortfall is "noticeably absent" from the president's recent budget proposal.
Cassidy also questioned White House claims that Biden is ready to meet with Congress on fixing Social Security, which will lose a major funding source when the  Old-Age and Survivors Insurance (OASI) Trust Fund runs out of money by the middle of next decade. The fund currently pays about 20% to 25% of Social Security benefits. When it runs dry, the program will have to be funded solely through payroll taxes.
"Saying the president stands ready to work with Congress on a solution to Social Security is a lie. There is no evidence that is true," Cassidy said during his March 23 speech.
Are You Retirement Ready?
Those comments referenced earlier Senate testimony by U.S. Treasury Secretary Janet Yellen, who indicated Biden is ready to talk about Social Security reforms.
"If President Biden is truly willing to meet with a bipartisan group of senators to fix Social Security, then I apologize for my comments to Secretary Yellen, and I look forward to the meeting," Cassidy added. "President Biden has a reputation as a dealmaker. Let's make a deal."
Cassidy has a personal interest in Social Security reform, having co-led a recent bipartisan initiative to bolster the troubled program along with Sen. Angus King, a Maine Independent who caucuses with Democrats. Their initiative includes the following proposals, which they say are still open to negotiation:
Change the formula that calculates monthly Social Security benefits from one based on a worker's average earnings over 35 years to a formula based on the number of years spent working and paying into Social Security.

Help finance Social Security by creating a sovereign wealth fund that could be funded with $1.5 trillion or more in borrowed money. If the fund fails to generate an 8% annual return, both the maximum taxable income and the payroll tax rate would be increased to ensure Social Security stays on track to be solvent for another 75 years.
During his speech, Cassidy said his coalition of legislators has not been able to get an appointment with Biden to discuss the proposals.
"The reason we keep requesting a meeting with him is because he has to make the deal," Cassidy said. "He has to be the one to tell those who work for him to work with us to save Social Security. Either the president chooses to do nothing — and that choice guarantees a massive benefit cut — or he chooses to come up with a real plan to save Social Security."
Are You Retirement Ready?
A Senate aide told Fox News Digital last week that "there have been multiple requests from both sides of the aisle to meet with President Biden, and those have not been met." The aide added that staff-level talks have been ongoing between the White House and the Senate, but no senior White House officials or lawmakers had been involved.
White House officials were not immediately available for comment. One reason they might not be anxious to negotiate the Cassidy-King proposals is because the Biden administration has shown no desire to discuss cuts to Social Security — and some Social Security advocates see raising the full retirement age as a type of cut.
Instead, many Democrats favor raising more revenue by increasing the annual income cap for Social Security payroll taxes. Currently, any wages over $160,200 are not subject to Social Security taxes. Some lawmakers, mostly Democrats, want to raise that to $250,000 or higher. Others have proposed raising the payroll tax rate on Social Security, which is currently 6.2% of wages paid by both employees and employers.
Are You Retirement Ready?
EDITED: The bullet point that mentions FRA being lifted to age 70 was removed. Per a Cassidy spokesperson, the senator has "no plans to raise the full retirement age to 70. Nor is that figure under consideration."
More From GOBankingRates