Social Security: 15 Best Places To Travel Using Your Benefits Check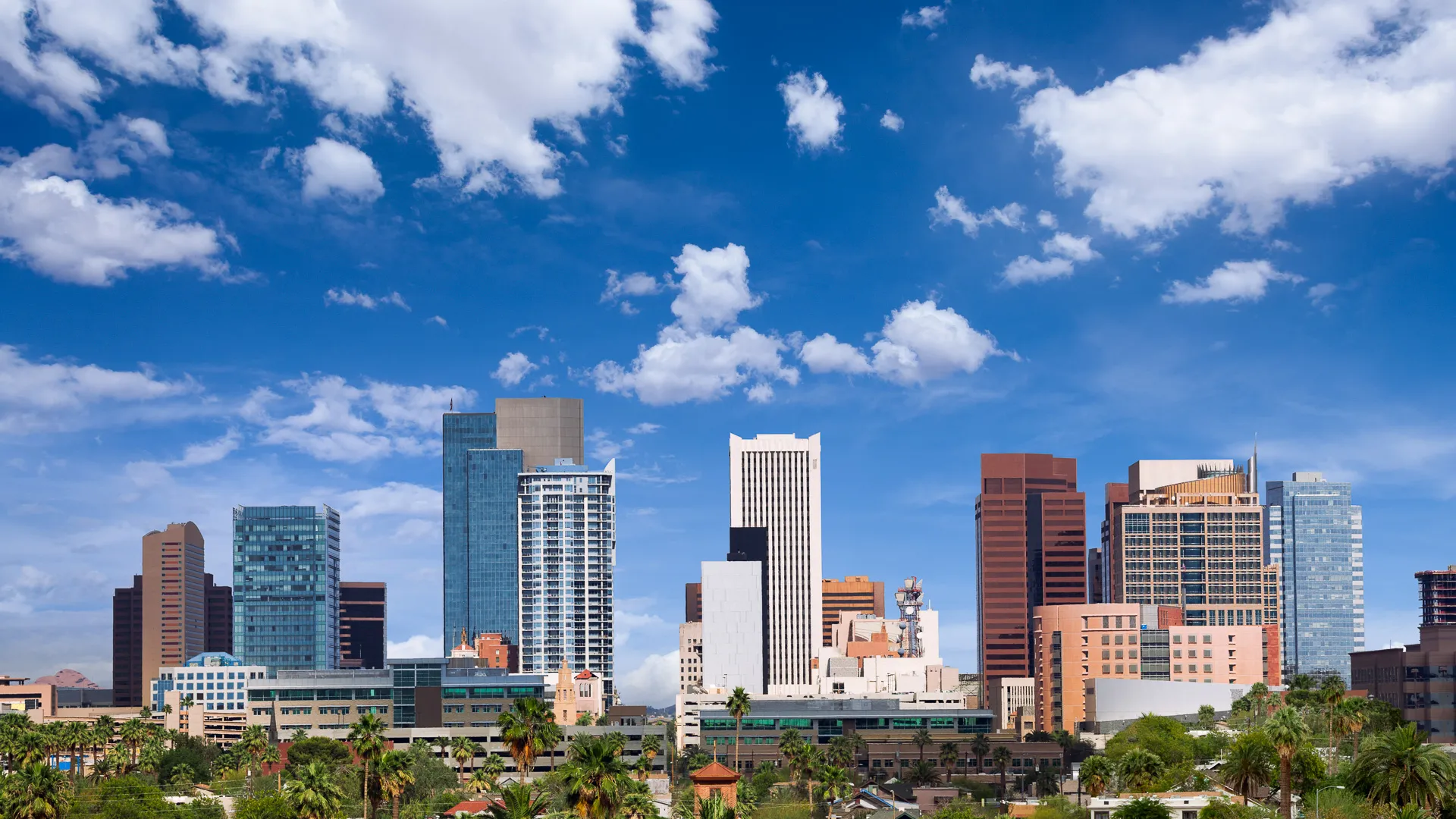 While many seniors dream of traveling the world or at least across the U.S. when they retire, the truth is that the average Social Security check often isn't enough to finance that type of lifestyle.
Even after a significant 5.9% cost-of-living adjustment in 2022, the average retiree benefit is just $1,657 per month. That amounts to just $19,884 per year.
Fortunately, most retirees have sources of income other than Social Security, such as 401(k) plans, pensions or personal investment accounts. Regardless of your financial situation, if you're looking to stretch your Social Security check as far as possible, you'll want to search for destinations that can keep you within your budget.
To that end, GOBankingRates assembled a list of U.S. cities that are the most affordable for a couple taking a three-day holiday, using Aug. 11 to 14, 2022, as a reference date. In reverse order, here are the 15 cities that came up as the most affordable.
15. Nashville, Tennessee
Total cost: $1,597
In addition to being the heart of the country music industry — among others — Nashville also offers a quite low three-day vacation cost of less than $1,600 for two. Meals in particular are quite inexpensive.
14. Dallas
Total cost: $1,543
They say everything is bigger in Texas, but fortunately that doesn't apply to the cost of a vacation in Dallas. On a sample three-day weekend for two, you can escape for just over $1,500.
13. Austin, Texas
Total cost: $1,537
Austin, Texas, is much smaller than its fellow cities San Antonio and Dallas, but the college town is well known for its thriving music scene. Outdoor activities also abound in and around Austin, which offers the excitement of a big city while keeping small-town prices.
Are You Retirement Ready?
12. Miami
Total cost: $1,522
Miami has lots to appeal to the average retiree, from a pleasantly warm climate year round to plenty of luxury senior living opportunities. While the overall cost is relatively low, you'll have to be careful if you like to dine out, as Miami has the highest average cost on the list for a meal for two at a mid-level restaurant, at $100.
11. Los Angeles
Total cost: $1,514
The City of Angels has something for nearly everyone. Whether you're a sports fan, a cinephile or a foodie, you can find what you want in Los Angeles. If you decide to settle and buy a home, you'll have to fork over a boatload of cash; but, if you just plan on visiting, your three-day expenses remain solidly affordable.
10. Savannah, Georgia
Total cost: $1,496
If you like dining at inexpensive restaurants, Savannah might be just the ticket. In addition to having a low total cost for a three-day vacation, Savannah offers a cheap meal at just $12 for two at a low-priced establishment.
9. San Francisco
Total cost: $1,472
San Francisco has some of the highest-priced real estate in the country, and its rents are soaring as well. But if you're just a visitor, you're in luck. While some things, particularly alcoholic drinks, remain expensive, you can find plenty of affordable food and lodging options to help keep total costs down.
8. Washington, D.C.
Total cost: $1,421
Our nation's capital is a great place for any American to visit, and it's relatively inexpensive to boot. Many of our nation's greatest museums come free of charge, and overall costs remain low.
Are You Retirement Ready?
7. Asheville, North Carolina
Total cost: $1,421
Asheville might not have the destination reputation of some of the bigger names on this list, but it should. The Blue Ridge Mountains and the Biltmore Estate are just two of the main draws of the city and its surroundings. Asheville also has a thriving craft beer scene.
6. New Orleans
Total cost: $1,368
New Orleans has tons of history, culture and music to enjoy, and it remains one of America's most unique and greatest cities. Perhaps not surprisingly, it's also a great city to visit if you like to drink beer, as it's the most affordable city on the list in that regard.
5. Orlando, Florida
Total cost: $1,348
The home of Disney World and countless other family-friendly attractions, Orlando would seem to be an expensive vacation destination. While it's true that theme parks and souvenirs can quickly add up, in terms of basic services like lodging and dining, Orlando remains very affordable.
4. Reno, Nevada
Total cost: $1,323
Reno doesn't get the love that its sister city Las Vegas gets, but that helps keep it as one of the most affordable cities to vacation to in the country. Both food and lodging can be had on the cheap in the "Biggest Little City in the World."
3. San Antonio
Total cost: $1,321
Like its sister city Dallas, San Antonio is another great option for an affordable vacation, and it's even cheaper than Big D. Mid-range meals in particular are quite inexpensive in this exciting city.
2. Las Vegas
Total cost: $1,254
Las Vegas might seem like a money pit with all of the glitz, glamor and gambling, but it's actually one of the most affordable cities you can visit. In addition to having a wide variety of dining options for every budget, it can be relatively easy to score a hotel deal as well.
Are You Retirement Ready?
1. Phoenix
Total cost: $1,226
Phoenix tops the list of the most affordable three-day vacation cities in America, thanks to low costs on nearly every front. In the Valley of the Sun, no one category of spending is particularly cheap; but your total costs remain low compared with other cities.
Methodology: To find the places one can travel on a Social Security check, GOBankingRates found the monthly Social Security benefit ($1,621.27) as sourced from the Social Security Administration's monthly snapshot for May 2022. GOBankingRates then assembled a list of U.S. destinations with available data and then used the following factors to determine which cities are the most affordable, assuming two adults are staying in the cities for three nights from Aug. 11 through Aug. 14, 2022: (1) Food and drinks costs from Numbeo.com. Food costs include meals for two at mid-range restaurants (assuming three meals total) and meals at inexpensive restaurants (assuming 12 meals total). Drink costs include domestic beer prices (six total) and Coke/Pepsi prices (12 total); (2) Hotel rates from Hotels.com. Hotels with three or more stars and near the city center were considered, but the average price of the three cheapest hotels was used; (3) Most recent airfare costs come from the Bureau of Transportation Statistics. If prices for a particular city weren't available, the next-closest city's fares were used. All data was collected and is up to date as of July 11, 2022.
More From GOBankingRates