Social Security Administration Is Now 'Worst' Federal Workplace — 3 Ways You Could Lose Money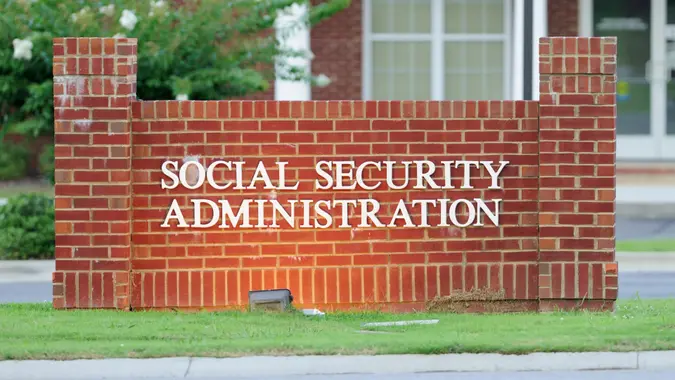 sshepard / iStock.com
From a strict PR standpoint, this has been a bad week for the Social Security Administration. On April 10, an official at the nation's biggest federal employee union said during a panel discussion that the SSA is "in the midst of the worst public service crisis in memory" because of staffing and funding shortages.
A day later, acting Social Security commissioner Kilolo Kijakazi told a separate panel discussion that the agency's current funding levels "are not sufficient to make the improvements [they] had hoped to be able to make," MarketWatch reported.
Meanwhile, Forbes ran a column on April 13 that provided an exhaustive account of how one Social Security recipient might have had his benefits reduced due to a lack of communication and clarity on the part of SSA customer service agents, as well as an inefficient online application process.
Although Social Security customer service issues are nothing new, they have been compounded in recent years. The COVID-19 pandemic forced the SSA to temporarily close field offices and contributed to major staff defections. Staffing levels at the agency are now at a quarter-century low just as the massive baby boomer generation is collecting retirement benefits.
Are You Retirement Ready?
"Hiring is down 50% since 2010, promotions are down 25%, and staffing is at a 25-year low," the American Federation of Government Employees' Jessica LaPointe said at the union's Monday panel discussion. "Employees are being treated like disposable cogs in a machine, and when an employee burns out and quits, the agency just seeks to replace them."
This is all happening as the SSA also faces funding challenges. Since 2010, the agency's customer service budget has fallen by 17% after inflation, according to the Center on Budget and Policy Priorities.
For fiscal year 2023, Social Security's operating budget is $14.1 billion — up from $13.34 billion the previous year, but less than the $14.8 billion President Joe Biden requested.
Explore: 17 Tips To Live Comfortably Off Just a Social Security Check
Learn: 2024 Social Security COLA Estimate Might Disappoint Retirees
For the country's tens of millions of Social Security recipients, these problems not only cause headaches trying to get questions answered — they can also hurt benefits. Here are three ways that happens:
Delays in getting applications processed means having to wait to finally collect benefits. For example, it takes more than two years on average for beneficiaries to get approved for disability benefits from the time they submit their applications, according to a blog on the website of Atticus, a law firm that specializes in primary-care support.
Incomplete or confusing information from customer service agents can cause recipients to make mistakes when they apply for or attempt to change benefits. This could lead to lower benefits than they might otherwise have earned.
Long wait times on the phone might force many recipients to give up on requesting information that can help bolster their benefits.
Are You Retirement Ready?
More From GOBankingRates
Are You Retirement Ready?