Social Security: April Payments Coming Early for Some Recipients — Are You One of Them?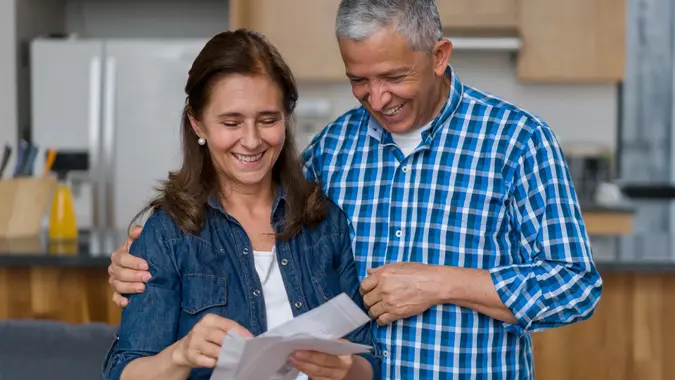 Hispanolistic / iStock.com
Most Social Security recipients get paid according to the same schedule every month, depending on your birthdate. But those who qualify for Supplemental Security Income (SSI) benefits get paid on a schedule that doesn't stick to any normal pattern. That's the case in April 2023, when SSI beneficiaries will get their payments before April even comes around.
The April SSI payment this year will be made a day early, on March 31. That means you'll get two SSI payments in March, with the first having been paid on March 1.
Due to a quirk in the payment schedule, March is one of four months when you get two SSI payments, along with June, September and December. There are also four months when you don't get an SSI payment — January, April, July and October. During the other four months of the year, SSI payments are made on the first day of the month.
If that's not confusing enough, there is also this: If you received Social Security before May 1997, or if you receive both Social Security and SSI, the SSI payment is made on the 1st of the month, according to the Social Security Administration. You don't have to qualify for Social Security benefits to be eligible for SSI, though some Americans get both.
Are You Retirement Ready?
Supplemental Security Income provides monthly payments to adults and children with a disability or blindness who have income and resources below specific financial limits. SSI payments are also made to people 65 and older without disabilities who meet the financial qualifications. For a look at some of the eligibility requirements, visit the SSA's Supplemental Security Income page.
Here are some of the differences between Social Security and SSI:
Social Security benefits might be paid to you and certain members of your family if you worked long enough and paid Social Security taxes. SSI benefits are not based on your prior work or a family member's prior work.
SSI is financed by general funds of the U.S. Treasury, such as personal income taxes, corporate and other taxes. Social Security taxes collected under the Federal Insurance Contributions Act (FICA) or the Self-Employment Contributions Act (SECA) do not fund the SSI program.
In most states, SSI recipients can also get medical assistance via Medicaid to pay for hospital stays, doctor bills, prescription drugs and other health costs.
Many states also provide supplemental payments to certain SSI recipients.
SSI recipients might also be eligible for food assistance. In some states, an application for SSI also serves as an application for food assistance.
Regular, non-SSI Social Security payments are made according to the same set schedule every month for the vast majority of recipients. Those with birthdays that fall on the 1st through the 10th are paid on the second Wednesday of each month. Those with birthdays that fall on the 11th through the 20th are paid on the third Wednesday of each month, while those with birthdays that fall on the 21st through the 31st are paid on the fourth Wednesday of each month.
Are You Retirement Ready?
If your SSI or Social Security benefits don't arrive as scheduled, you are advised to wait three additional business days before contacting the SSA at 800-772-1213. You will need to call on weekdays between 8 a.m. and 7 p.m.
More From GOBankingRates