Social Security Misconception: Why Some Inaccurately Believe There's a December Bonus Payment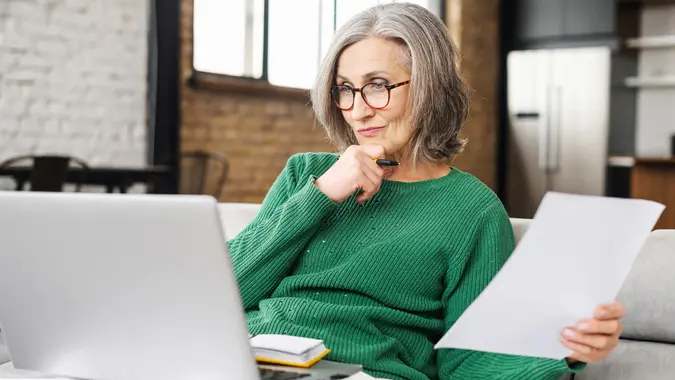 Vadym Pastukh / iStock.com
A quirk in the way Social Security pays some of its benefits has led to the idea that the agency pays a bonus in December similar to those paid by private employers. Sorry, but that's not the case. There will be no bonus Social Security payment hanging in your stocking during the last month of the year.
See: 6 Types of Retirement Income That Aren't Taxable
Find: 5 Things You Must Do When Your Savings Reach $50,000
The misconception stems from Supplemental Security Income (SSI) benefits, which are also paid by the Social Security Administration. These are monthly payments to adults and children with a disability or blindness who have income and resources below specific financial limits. SSI payments are also made to people 65 and older without disabilities who meet the financial qualifications.
Two SSI payments are sent in December every year — one on Dec. 1 and the other on Dec. 30. In 2023, two payments will also be sent in March, June and September. These double payments offset the months when no SSI payments will made because the first of the month falls on a weekend or holiday: April, July and October. So, even though SSI recipients will be getting two payments in December, it's not because of a bonus. It's because Jan. 1, 2023 is a federal holiday.
Other Social Security payments, including those for retirement benefits, will be made according to the same monthly schedule, with payments going out on the second, third and fourth Wednesdays of the month. Here's a quick rundown:
If your birth date is on the 1st-10th of the month, your payment should have been distributed on Wednesday, Dec. 14.
If your birth date is on the 11th-20th, your payment will be distributed on Wednesday, Dec. 21.
If your birth date is on the 21st-31st, your payment will be distributed on Wednesday, Dec. 28.
If you don't receive your payment on the expected date, the SSA advises allowing three additional mailing days before contacting the agency.
Social Security adopted this staggered schedule in June 1997, according to the AARP. Prior to that, all benefit payments went out on the third day of the month. But as the number of beneficiaries expanded, the SSA decided to break monthly payments up into three separate dates. Most people who started receiving benefits before May 1, 1997, are still paid on the third of the month.
Take Our Poll: Do You Think People Should Invest In Crypto?
Discover: 4 Tips for Enjoying a Financially Peaceful Retirement
December 2022 marks the final month when payments will reflect this year's 5.9% cost-of-living adjustment (COLA). Beginning in 2023, payments will be boosted by an 8.7% COLA — the highest in 41 years. The 2023 COLA will push average payments up by more than $140 a month.
More From GOBankingRates