Social Security Snafu: No, You Won't Be Receiving Extra $200 Each Month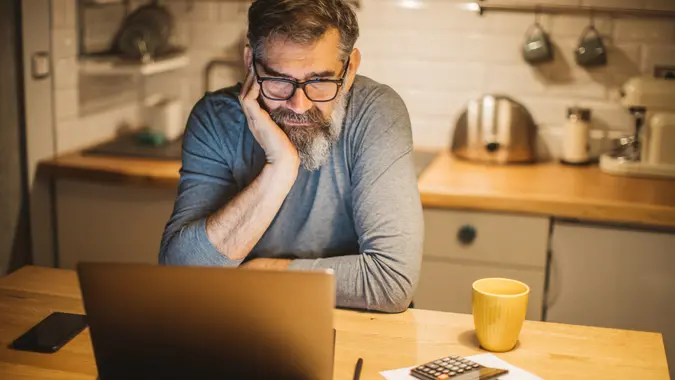 svetikd / Getty Images
Social Security recipients will be getting much bigger payments in 2023 thanks to an 8.7% cost-of-living adjustment that will boost the average check by more than $140 a month. But if you heard that an extra $200 will be tacked on top of that this year, you heard wrong.
Rumors of the additional $200 got started because of a congressional bill introduced in 2022. The bill, called the Social Security Expansion Act, was co-sponsored by U.S. Rep. Peter DeFazio (D-Ore.) and U.S. Sen. Bernie Sanders (I-Vt.), The Motley Fool reported. But it never passed.
The centerpiece of the legislation was a proposal to apply the 12.4% Social Security payroll tax to all earnings above $250,000 — much higher than the $147,000 maximum in 2022 and the $160,200 maximum that kicked in this year.
The bill also included a $200 monthly increase in Social Security benefits for new and existing recipients that would be paid above and beyond the COLA, according to the Social Security Expansion Act Fact Sheet.
The legislation was referred to various House and Senate committees for discussion, Virginia's WVEC reported. However, the bill didn't pass or even make it to a vote during the Democrat-controlled 117th Congress, which ended this year.
Are You Retirement Ready?
The bill would need to be reintroduced in 2023 to have another shot at passing. That's unlikely with the House being controlled by Republicans who aim to cut federal spending and reform rather than expand Social Security.
Take Our Poll: Are You Concerned the US Debt Ceiling Issue Will Endanger Social Security?
Sanders has not made an announcement about trying to reintroduce the bill, and DeFazio, the bill's other co-sponsor, retired following the 2022 session.
More From GOBankingRates
Are You Retirement Ready?