Making Social Security 'Optional' Is Acceptable to a Surprising Number of Americans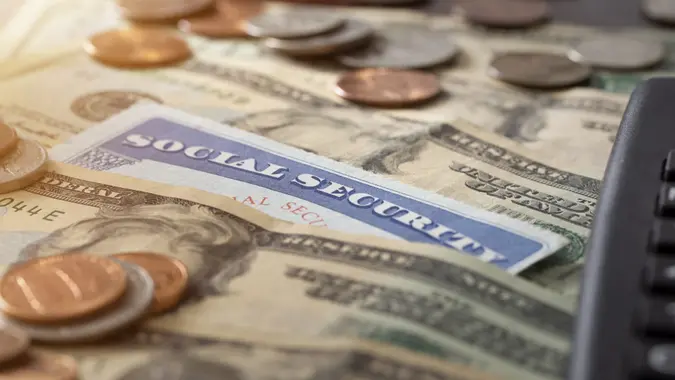 mphillips007 / Getty Images/iStockphoto
In spite of Congressional Republicans' efforts to slash Social Security benefits over the years, average Americans largely support Social Security and Medicare benefits across party lines.
See: Social Security Debate Takes Back Seat to Biden's New Medicare 'Cuts'
Find: How Much More Are Social Security Benefits at 67 vs. 62?
A new survey from SeniorLiving.org found that 93% of Republicans, 97% of Democrats, and 88% of those who vote independent or have no party affiliation support continuing Medicare for Americans age 65+. Likewise, 90% of Republicans said that "reducing Social Security would rob those that paid into it for years." The survey showed that 89% of Democrats and 83% of independents felt the same.
"Given the increasing political polarization among Americans, the level of support for Social Security and Medicare from people of all ages and political beliefs was quite surprising. There are few issues in the country that Democrats and Republicans agree on, but we found common ground when it comes to supporting aging Americans," observed Corie Wagner, senior editor of industry research at SeniorLiving.org.
In addition to Social Security being considered indispensable income across party lines, the survey also found that many older Americans feel the increase was not enough. Although Social Security payments rose by 8.7% for 2023 — an average of roughly $150 per month for most recipients — 27% of those polled said that "the increase is too small considering my actual monthly expenses." Furthermore, 15% said that the government should make the increases match what older Americans spend their money on.
On the other hand, 66% of recipients said that the increase makes "a meaningful difference" in their finances. The survey found that Social Security recipients get roughly 61% of their income from Social Security.
If benefits were cut, 24% of retirees said they would have to remove recreation or dining out from their household budget, while 23% said they would have to cut "everything." Yet, only 1% said they would consider getting a job or second job.
Surprisingly, 22% of Americans — also consistent across party lines — felt participation in Social Security should be "optional." It was primarily Gen Z (ages 18 to 25) and millennials (ages 26 to 41) who felt this way, with 31% of those polled in each cohort saying that they were in favor of making the program elective.
Explore: Social Security's Latest Rule Could Mean Bigger Payments – If It Passes
Prepare: Social Security Customer Service Won't Improve in 2023
"Social Security's reserves are set to run out in 2034, meaning beneficiaries will only receive a portion of their benefits," Wagner said in an exclusive email interview with GOBankingRates. "Given this reality, Americans may feel more secure taking complete control of their retirement savings rather than leaving it in the hands of a divided Congress to fix."
More From GOBankingRates