Social Security Offers 4 Helpful Reminders To Safeguard Benefits Ahead of 'Slam the Scam' Day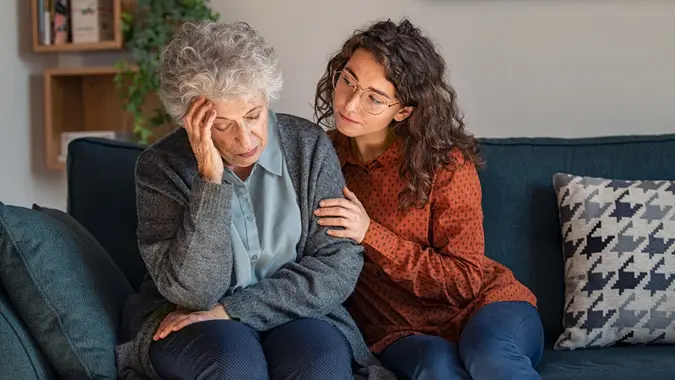 Ridofranz / iStock.com
Scam artists are always on the hunt, and they're often looking to victimize retirees living on a fixed income, aka, Social Security benefits recipients. Ahead of National Slam the Scam Day on Thursday, the Social Security Administration has issued four reminders to help safeguard recipients against scammers on the prowl. 
See: Ways You Can Lose Your Social Security Benefits
With a Recession Looming: Make These 3 Retirement Moves To Stay On Track
These are the four basic signs of a scam, according to the SSA. 
They Fake It 
Scammers pretend to be from a familiar organization or agency, like the Social Security Administration. They may email attachments with logos, seals, signatures or pictures of employee credentials that look official but are not.
They Mention a Problem or a Prize 
Scammers have one dead giveaway: They mention a problem or a prize. They may say your Social Security number was involved in a data compromise or ask for personal information in order to give you a benefits boost. This is a scam. 
The Pressure Is On 
Scammers pressure you to act ASAP, and they'll throw out all sorts of intimidating tactics, including threatening you with arrest or legal action. Don't fall for it.
They'll Discuss Payment 
With scammers, it's always about money. In their correspondence, they'll tell you to pony up the cash for whatever it is they're offering — it goes back to the prize or the problem — by using a gift card, prepaid debit card, cryptocurrency, wire or money transfer or even by mailing cash. They may also tell you to transfer your money to a "safe" account. Don't follow any of these instructions. 
Take Our Poll: Are You Concerned the US Debt Ceiling Issue Will Endanger Social Security?
Social Security: Proposal for $2,400 Extra in Checks Expanded and Reintroduced in Congress
Report the Scam 
If you believe you've been scammed by someone posing as an SSA officer or other government official — or someone has tried to scam you — it's important to report it to the Office of the Inspector General. The OIG hotline number is (800) 269-0271, and it's open from 10 a.m. to 4 p.m. ET, Monday through Friday, excluding federal holidays. You can also submit a fraud report through the OIG website. Filing a complaint through the Federal Trade Commission's website is also an option.
More From GOBankingRates