Social Security: 5 Services You Probably Didn't Know It Offers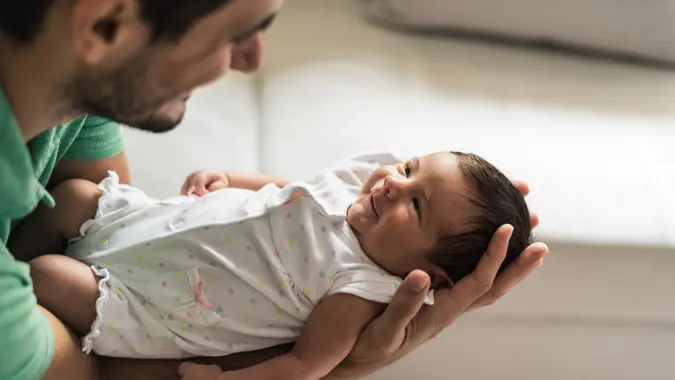 SanyaSM / Getty Images/iStockphoto
While most people think of social security as a retirement income program, it is actually much more. Social Security provides several other services including survivor's benefits, disability benefits and a health insurance program (Medicare). In addition to these, Social Security offers many other incentives that people don't know about.
Whether you are soon-to-be parents, recently lost a loved one, or are a retiree looking for help with prescription drug costs, Social Security can help. Read on to learn about five Social Security services you probably didn't know existed.
Advance Designation
Did you know that you could designate up to three people to serve as your representative payee in the future? Advance designation requests can be submitted online through your Social Security account or by calling the administration. You can also submit a request in person.
A representative payee can manage your Social Security benefits if you become unable to at some point down the road. A huge benefit that few people realize is that they can designate the person now as opposed to waiting until the need arises.
Are You Retirement Ready?
Lowering Prescription Drug Costs
Most people know that Social Security offers health insurance known as Medicare. Medicare helps to pay for both hospital stays and medical costs, but there are also portions that can help with prescription drug costs. 
With Social Security, you are generally enrolled in Medicare Part A and B (hospital and medical insurance), but you may also be able to join the Medicare Advantage plans (formerly Medicare C) or Medicare Part D. The Medicare Advantage plan gives you all of the coverages associated with Part A and B, plus prescription drugs and other benefits such as vision, hearing and dental.
Medicare D helps cover the extraordinary costs of prescription drugs. Some people will also be eligible for "Extra Help," which helps cover the costs of premiums, deductibles, and more associated with Medicare Part D. Some individuals are automatically enrolled, while others have to apply to receive the benefit.
Domestic Violence Assistance
Social Security can be a particularly critical program for women who historically make significantly less than men over the course of their lifetime. One little-known service that Social Security provides women is related to domestic violence survivors. 
Are You Retirement Ready?
Though the Social Security Administration (SSA) will rarely assign a new Social Security number to an individual, they make an exception when it comes to domestic violence victims. Women who have relocated to a new location and are "hoping to establish a new identity" can apply for a new SSN. You must show evidence of harassment, abuse or life endangerment. 
Free Interpreter Services
Recognizing the diverse needs of individuals applying for Social Security, the administration now offers free interpreter services. An interpreter can be provided over the phone or in person at a local Social Security office.
Interpreter services are provided free of charge to help you "conduct your Social Security business." The administration recently released a detailed language access plan to help "remove barriers to services and benefits for people with limited English proficiency."
According to the plan, the administration offers service in over 200 languages through multilingual employees, phone interpreters and translator services. 
Baby Names
One of the lesser-known services provided by Social Security is help finding a baby name. Parents must submit the name of their child to the administration to receive a Social Security number for tax purposes. The result of these submissions is a wealth of data on the most popular baby names each year.
Are You Retirement Ready?
Expectant parents, eager to either fall in line with the latest name trends or stand out from the crowd, can view decades of information. You can even select popular names according to birth year, state or decade. For inquiring minds, the top boy names for 2021 were Liam, Noah and Oliver while the most popular girl names were Olivia, Emma and Charlotte. For comparison, John and Mary took top billing a century ago. 
For More: Visit the SSA Government Website
Now that you know all of the added benefits and services you can get from Social Security, you can take a deep dive into all of the exciting things the SSA has to offer.
More From GOBankingRates