Social Security: Over 90% of Soon-to-Be Retirees Could Benefit From Waiting To Claim Until 70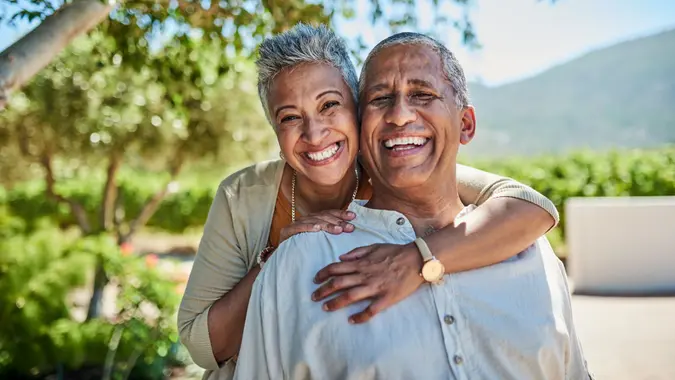 LaylaBird / Getty Images
One of the best ways to enhance your retirement benefits (i.e., get fatter Social Security checks) is to delay claiming them. Recent research from David Altig, Laurence J. Kotlikoff and Victor Yifan Ye found that virtually all U.S. workers ages 45 to 62 would benefit from waiting until after age 65 to begin receiving Social Security benefits, and that 90% would benefit from waiting until age 70 to start collecting them.
Yet currently, only 10.2% of Americans wait until age 70 to begin collecting Social Security benefits, the research found.
"Young as well as older workers can gain from postponing Social Security benefit collection," Altig, Kotlikoff and Ye wrote in their research paper.
Claiming Social Security benefits before age 70 results in an estimated median household loss of $182,370 in lifetime discretionary spending for recipients ages 45 to 62, the researchers found.
You've got other factors to consider, too — like the fact that retirement benefits taken at age 70 are 76% higher than retirement benefits taken at 62, per the research results, because they're adjusted for inflation.
Are You Retirement Ready?
This is useful information for households at all earning levels, albeit in different ways.
"The rich have the most to lose by screwing this decision up," Kotlikoff, a Boston University economics professor, told CNBC. "But the poor have relatively more to lose because they're more dependent on Social Security."
The answer here seems obvious. Of course, you should push off receiving benefits and collect more later down the road. But is it really so simple?
Take Our Poll: What Are Your Financial Priorities in 2023?
More: What Is Full Retirement Age in 2023?
According to Verywell Health, the average lifespan for a man in the U.S. is between 75 and 78, depending on where he lives. For a woman, it's between 80 and 83. Based on this fact, many Americans won't be better off waiting until age 70 to claim Social Security benefits because they simply won't live long enough to enjoy the benefits (falling well below the average). That being said, those who do not anticipate enjoying Social Security benefits for many years would do well to include potential survivor benefits they could perhaps pass to a spouse, per CNBC.
Are You Retirement Ready?
More From GOBankingRates
Are You Retirement Ready?