Social Security: Why Outdated SSI Savings Limit Wasn't Adjusted and Why It Matters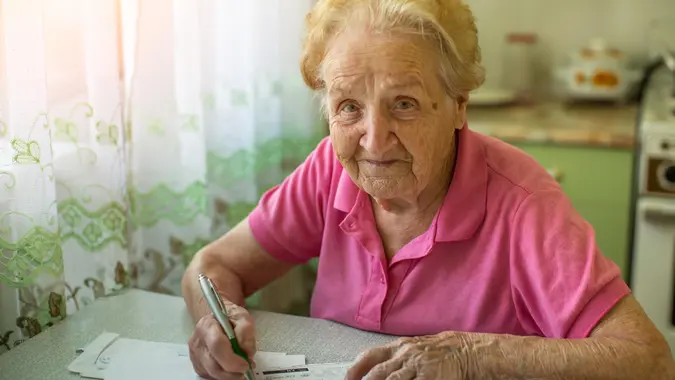 DimaBerkut / iStock.com
Supplemental Security Income recipients who had hoped to get a higher savings limit on benefits will end the year disappointed, as lawmakers opted not to include any such provision in the $1.7 trillion omnibus spending bill Congress passed last week.
The measure would have allowed SSI beneficiaries to amass higher savings amounts without having their monthly payments reduced, the Huffington Post reported. The current thresholds are $2,000 for individuals and $3,000 for couples. Once you pass those limits, your monthly benefit starts to go down.
A bill introduced by Sens. Sherrod Brown (D-Ohio) and Rob Portman (R-Ohio) aimed to raise the asset limits to $10,000 for individuals and $20,000 for couples. But that measure was not included in year-end spending legislation — and it could be a long time before the issue is revisited, with Republicans set to take over the U.S. House in 2023.
On Friday, the House voted to finalize the $1.7 trillion omnibus bill after it was earlier approved by the Senate, CNBC reported. President Joe Biden was expected to sign it into law this week.
Advocates urged lawmakers to include new SSI savings limits in the bill as a way of helping recipients grow their retirement savings without being punished. SSI benefits are paid to Social Security recipients whose normal checks aren't enough to cover basic living expenses, and who have a qualifying disability and meet certain income and asset requirements. SSI payments are also made to people 65 and older without disabilities who meet the financial qualifications.
The asset limit has not been updated or adjusted for inflation since the 1980s, The American Prospect reported. This means most program participants must remain well below the federal poverty level in order to receive benefits.
Are You Retirement Ready?
SSI's monthly cash benefit for individuals averaged $585 last year. The HuffPost estimates that benefits will max out at $914 a month in 2023. If the asset limit had kept pace with inflation, it would be nearly $5,000 today.
"SSI's punitive and archaic asset limit is the most egregious anti-savings measure in federal law today," Rebecca Vallas, co-director of the Disability Economic Justice Collaborative at the Century Foundation, told the Prospect. "And yet, we continue to see a lack of sufficient political will to allow people with disabilities to save."
One reason higher limits weren't included in the omnibus bill is that it lacked broad bipartisan support, according to sources familiar with the matter.
"It didn't get into this deal because Social Security issues were not in this bill," Sen. Mike Crapo (R-Idaho), the top Republican on the Senate Finance Committee, told the HuffPost.
Brown, Portman and other lawmakers initially tried to include higher SSI asset limits in another bill that aimed to bolster tax benefits for retirement savings. But Crapo and Finance Committee Chair Ron Wyden (D-Ore.) didn't want the measure attached to the retirement bill that was included in the year-end omnibus package. Negotiations finally bogged down last week due to the measure's $10 billion price tag.
As the HuffPo noted, about 8 million Americans receive SSI benefits. Applicants must agree to let the U.S. government check their bank accounts to confirm that they qualify.
Are You Retirement Ready?
To determine an applicant's assets, the Social Security Administration reviews things such as cash on hand, bank accounts, savings accounts, property holdings, life insurance, personal property, vehicles and other assets that could be sold to pay for food and housing, according to the Disability Benefits Help website.
More From GOBankingRates