Social Security: 4 Steps To Claiming the Maximum Monthly Benefit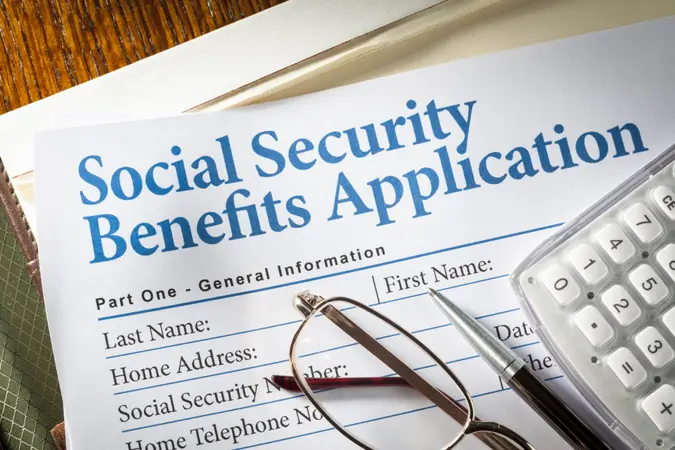 Bill Oxford / Getty Images/iStockphoto
The maximum Social Security benefit for 2023 will rise to an impressive $4,555 per month for qualifying retirees. However, hardly any recipients will actually earn that lofty amount.
Good Question: Can I Draw Social Security at 62 and Still Work Full Time?
Find: 5 Things You Must Do When Your Savings Reach $50,000
In fact, the average Social Security benefit for 2023, which is much more attainable, is just $1,827 — and that's after an 8.7% COLA lifted that amount from $1,681 in 2022. But, if you really want to earn the maximum benefit, there are really just three ways to do it. Here are the steps. 
Work at Least 35 Years
Most Americans understand that their Social Security payments are based at least partly on their work records. But the truth is that the Social Security Administration selects the 35 top-earning years in a worker's career for purposes of calculating benefits.
In order to have any chance at earning the maximum Social Security benefit, this means you'll need to work — and have a good salary — for at least 35 years. If you choose to retire early and work just 30 years, for example, the SSA will calculate your income as $0 for five years.
This can be a major drag on your ultimate Social Security benefit. It also highlights one of the major drawbacks of retiring too early.
Take Our Poll: How Long Do You Think It Will Take You To Pay Off Your Credit Card Debt?
Earn at Least the Social Security Wage Base in Each Year
To truly maximize your Social Security benefit, you not only have to work at least 35 years, you have to earn a certain amount. The Social Security wage base is the amount of income from which Social Security taxes are withdrawn. Above that level, workers no longer pay Social Security taxes, so those earnings aren't used in the calculation to determine benefits.
For 2023, the Social Security wage base is $160,200, and this amount is adjusted annually for inflation. To earn the maximum Social Security benefit, you'll have to earn the amount of the Social Security wage base for each of your top 35 earning years, which can be tough to do.
In any given year, only about 6% of workers earn this amount — but it's necessary to garner the maximum Social Security benefit. 
Wait Until Age 70 To File for Benefits
The final piece to the puzzle of earning the maximum Social Security benefit is to wait until age 70 to file. For most workers, full retirement age is now 67, and that is the age at which workers earn their "standard" Social Security benefit, as calculated by the SSA.
However, workers can file for Social Security as early as age 62 or as late as age 70. Filing at 62 instead of 70 results in a lower benefit, but it also provides 96 more Social Security checks. For many workers, this makes filing early the right call.
However, if you're looking to get the largest possible Social Security check, you must wait until 70. Each year you wait to file from age 67 to 70 results in an 8% increase in your monthly check. This means those who don't claim their Social Security until age 70 earn an additional 24% over what they would have made at age 67.
When combined with working at least 35 years and earning at least the Social Security wage base in each of those years, waiting to file until 70 is the final step you'll have to take to claim the maximum Social Security benefit. 
Is Claiming the Maximum Benefit Really the Best Option?
For the relatively few workers who can actually earn the maximum Social Security benefit, the question is whether it's the best option. While it may seem like getting the biggest check possible is always the right choice, the reality is that it may not be, based on a number of factors. 
Health, for example, is an important issue when it comes to choosing when to claim Social Security. If you are in poor health or have a family history of a short life expectancy, waiting until 70 might not be the best choice. Similarly, if you are going to rely on Social Security to provide the bulk of your retirement income, getting your check as early as possible — at age 62 — might be a better option for you. 
The bottom line is that you shouldn't be dazzled by the possibility of getting the maximum Social Security benefit at 70, even if you may be able to. Always choose the best option for your personal financial situation. Speaking with your financial advisor is a good first step in devising a Social Security claiming strategy, regardless of the size of your benefit.
More From GOBankingRates