Women Are Relying More on Social Security in Retirement — Here's Why

6 min Read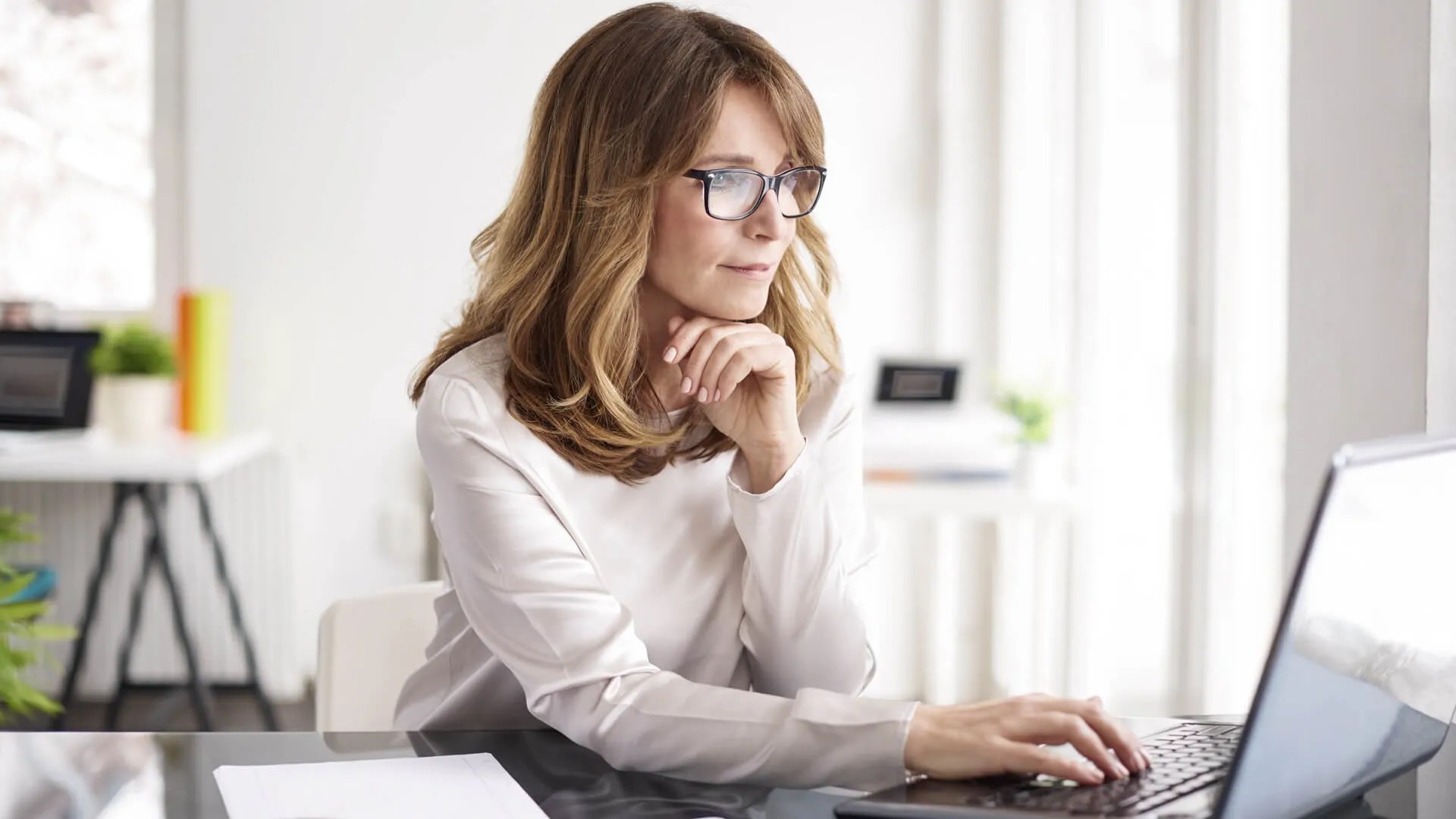 The gender wage gap has been a topic of concern for years, but there's new evidence that the gap doesn't end when with retirement. A GOBankingRates survey of 527 retirees found that over half of women –52 percent — rely heavily on Social Security benefits to fund their retirement, which contrasts with just 39 percent of men who rely on this program to sustain them in their golden years.
Take a look at the facts behind why women more heavily depend on government benefits after retirement.
Women Save Less
Although more women than men participate in employer-sponsored retirement savings plans, their rates of saving are lower. Females might make less money than their male counterparts, and they might take time out of the workforce to care for children or aging parents. In short, they tend to earn less than men over the course of their lifetime. Because most employer-sponsored plans are based on a percentage of salary, these two factors translate into a smaller nest egg when it comes time to retire.
Find Out: How Much Do I Need to Retire?
They Live Longer Than Men
The average 65-year-old man will live to be 84.3, whereas the average 65-year-old woman will live to be 86.6, according to the Social Security Administration. Women need to plan for their retirement funds to last more than two years longer than those of their male counterparts. And most women will have to support themselves for at least part of their retirement if their husband dies before they do.
Also See: Women Rely More on Social Security but Get Less of It — Here's How You Can Plan Ahead
Women Are Less Likely to Have a Pension
The number of people who have a pension has declined significantly in recent years, regardless of gender. Pensions are also based on years of service and salary, both metrics in which women tend to lag men. The result is that women are more likely to collect Social Security as their retirement benefit, which usually replaces a smaller percentage of pre-retirement income than a pension does.
They're More Reliant on Personal Savings
When asked about the most important investment or savings vehicle to their nest egg, more women than men — 34 percent versus 21 percent — said it was personal savings. Slightly more women than men — 36 percent versus 33 percent — said 401k accounts were most important. Significantly more men than women said the most important investment or savings vehicle were stocks, an IRA or a Roth IRA. Because 401ks and traditional IRAs allow you to invest pretax dollars and grow tax-deferred, they are more efficient ways to save for retirement than personal savings.
Related: Americans Don't Know How They're Paying for Retirement
Widows Often Get a Raise in Benefits
There is one bright spot in the conversation about women's dependence on Social Security, but it's a bit of a double-edged sword. When the higher-earning spouse — often the husband — dies, the widowed spouse can collect the higher-earner's Social Security benefits. Being able to collect their spouse's benefits prevents widows from having to support themselves on their, often lower, benefit when their spouse dies.
For example, Sally and Joe, both 75 years of age, are married and collect Social Security. Because Joe worked more years and made more money, his benefit is $2,200 per month, while Sally's benefit is $1,200 per month. When Joe dies, Sally can collect $2,200 a month — the same amount Joe was getting before he died. Because women tend to live longer than men, many women end up collecting this survivor's benefit.
More Women Have No Other Income
According to the National Women's Law Center, 30 percent of women who collect Social Security said it provides 90 percent or more of their total income. The proportion of men who rely on Social Security for at least 90 percent of their income is 23 percent. The average woman over 65 receives 61 percent of her family's total income from Social Security. For men, the average is 56 percent of total family income.
They Will Spend More on Healthcare
Retirees, in general, are concerned about the cost of healthcare in retirement. A total of 30 percent of survey respondents cited paying for healthcare as the toughest financial hurdle for Americans in retirement. Women will spend more money on healthcare in retirement than their male counterparts, further depleting their savings. Healthcare costs for a woman who retires at age 63 are estimated to be 30 percent higher than those for a 65-year-old man, according to a 2017 retirement healthcare costs report from HealthView Services.
Learn: Retirement Survival Strategies for Rising Healthcare Costs
Women Are Concerned About the High Cost of Living
One in five survey respondents cited the high cost of living as the biggest financial obstacle they face in retirement. For women, the number was one in four, while just one in six men considered this to be their biggest hurdle. Although Social Security provides moderate cost-of-living increases to benefits most years, more women felt that these increases might be insufficient.
They Are Worried About Living Comfortably in Retirement
Women are concerned that they don't have enough money to live comfortably in retirement. While 38 percent of all survey respondents indicated they felt they didn't have enough money, 48 percent of women said they felt their income and assets were inadequate to ensure a comfortable retirement. The dependence of women on Social Security for a significant proportion of their retirement income is one reason for this.
What Women Would Do Differently
To provide some helpful insight, the GOBankingRates survey asked retired women what they would have done differently when saving for retirement: Forty-three percent said they would have started saving for retirement sooner, and 23 percent said they would have spent less.
Women who are entering the workforce today or who might have not yet started to save for retirement could take a lesson from those women who know the true costs of retirement. One solid takeaway is to diligently build your own retirement savings plan, starting with your very first paycheck, so that you can reduce your dependence on Social Security when it comes time to enjoy your golden years.
About the Author