The 6 Most Expensive Retirement Communities in the US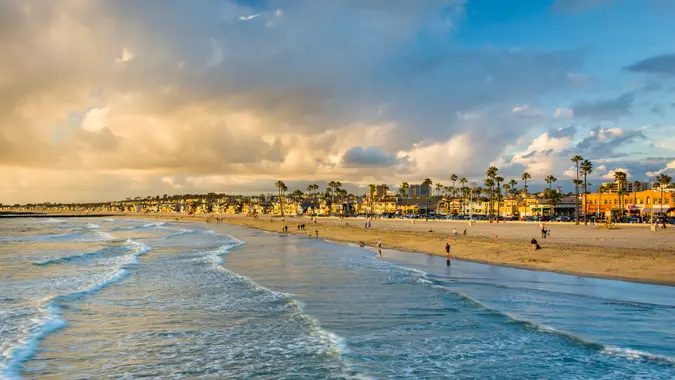 ©Shutterstock.com
Perhaps you or someone you're close to is nearing retirement. The beauty of retiring is you don't have to be tied to a specific place due to a job. A lot of retirees opt for retirement community living.
For the purposes of this article, GOBankingRates defines a retirement community as any place that provides care and housing specifically geared toward those 55 and over. These are rentals as well, as opposed to purchasing a home in a retirement community. 
If you're looking for a retirement community to settle down in, you can go anywhere your heart desires — provided you can afford it. It's been reported that 64% of Americans don't think their retirement savings will be enough. But for those who do have a big nest egg, spending their Golden Years in the lap of luxury just may be in the cards.
Here's a look at the six of the most expensive retirement communities in the United States.
Vivante: Newport Mesa and Newport Beach, California
Vivante Mesa offers not just one, but several restaurants to its residents. They can even have a cocktail at the bar and lounge. Those who live at Vivante will never have a dull moment, thanks to the on-site casino and daily events to partake in. There's also a billiards hall and an art studio where those who'd like to create a masterpiece of their own have all the tools to do so. 
Are You Retirement Ready?
The Variel: Woodland Hills, California
The Variel is a paradise for active seniors. The residence features an indoor swimming pool and a state-of-the-art fitness center. Golfers will love the golf simulator room so you don't even have to travel to get some time on the green. The Variel also offers many dining options and a tavern to get a few drinks. 
Atria West 86: New York City, New York
Residents at Atria West 86 have a choice of a studio, one-bedroom or two-bedroom floorplans. Some even come with a full kitchen and walk-in closet. There's also a penthouse gym with a skyline view of the city. Services provided to those who live at Atria West include housekeeping, linen services and drivers. Want to see a movie? You can visit the movie theater right on the property. 
Sunrise at East 56th: New York City, New York
Gorgeous city views are abundant at Sunrise. Residents are also invited to relax with massage and wellness services offered onsite. Plus, those staying at Sunrise can visit a movie theater, salon and art studio. There are plenty of living spaces throughout the residence made to catch up with friends and families. It is costly, though. That $7,600 price tag is for the shared suite, and the floor plans only go up from there. 
The Watermark: Beverly Hills, California
The Watermark at Beverly Hills is less of a retirement community and more of a 5-star hotel experience. In addition to medical care, the facility offers chef-prepared meals and restaurant style dining, a library, spa, salon and more all on the premises. There's even a Watermark University, where those living in the community can take classes in whatever interests them. Residents can choose from studios or one-bedroom floor plans, and are treated to room service, personal shoppers, drivers, housekeeping and laundry services. Plus, it's a pet-friendly residence, so even the pets get pampered. 
Are You Retirement Ready?
Winchester Gardens: Maplewood, New Jersey
Cost: Entrance fees start at $272,600; monthly service fees start at $2,744
As far as monthly leases, Winchester Gardens takes the cake with a six-digit entry fee in addition to a monthly fee. But the steep price tag will net you upscale amenities like a game room, spa, art studio, salon and movie theater, as well as a woodworking shop and a full marketplace for all shopping needs.
There's a bustling activities calendar that includes everything from trivia nights to dances, so seniors can keep themselves busy. The grounds are awe-inspiring in themselves. Residents will be treated to 37 acres to roam and admire the artful landscaping designed by the sons of the architect responsible for New York's Central Park, Frederick Law Olmsted.
Disclaimer: All prices only include the cost of living in the community, and no additional care costs.
More From GOBankingRates