Ally Bank Review: Competitive Rates for Online Customers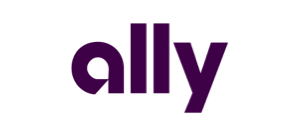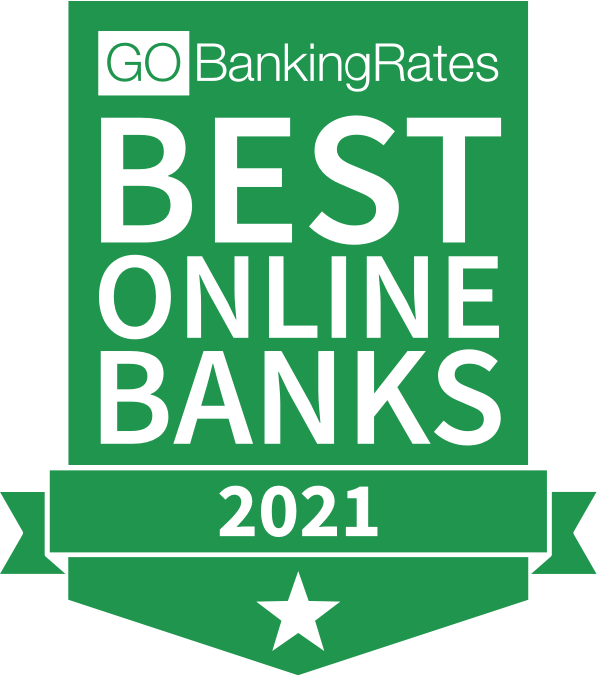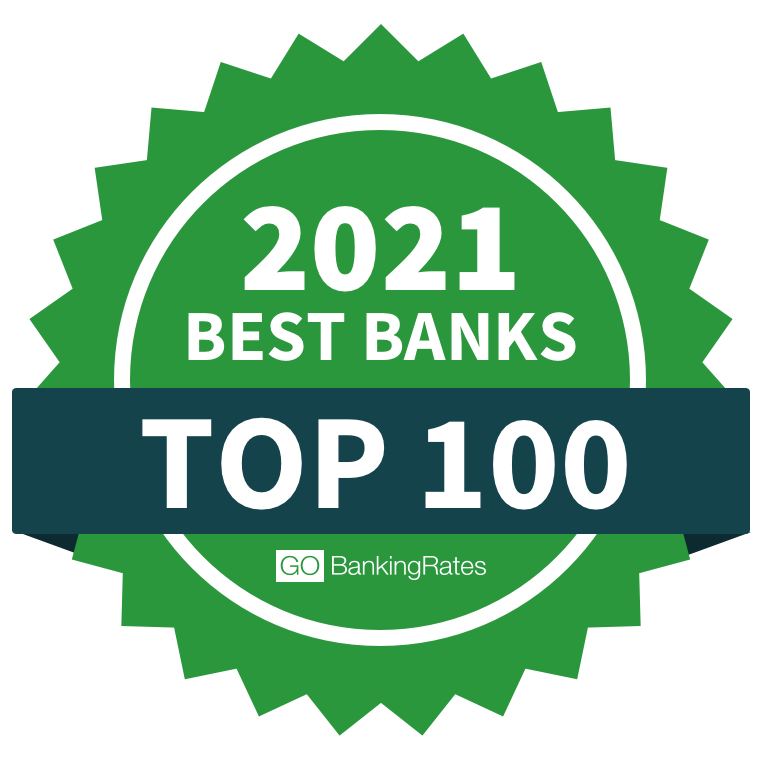 GOBankingRates Score
Our take:
As a legit online bank, Ally features low fees and high deposit account rates.
Plus, the 
interest on CDs and checking, savings and money market accounts is compounded daily, which means you'll make a bit more money on interest than accounts that compound monthly.
Rates
Customer Service
Services and Accessibility
Fees
How did we calculate this?
Pros
Competitive rates for savings account and certificates of deposit
No monthly maintenance fees
No minimum opening balance requirements
Over 43,000 Allpoint ATMs in the U.S.
Cons
No direct cash deposits
Withdrawals can take several days.
Some APY rates have daily minimum balance requirements.
About Ally Bank
Ally Bank is a legitimate online-only financial institution that considers itself an alternative to traditional brick-and-mortar banks. But that doesn't mean that Ally's history is ankle-deep: The financial institution has been around since 1919, starting as the financing division of General Motors, GMAC.
Since then, Ally Bank has established itself as one of the best online banks, with exceptional customer service, high annual percentage yields and low fees. In fact, GOBankingRates named Ally the Best Online Bank for the seventh year in a row in its Best Banks of 2021 rankings.
Ally Bank Products
Ally Bank's line of banking products includes checking, savings, CD and money market accounts. Here's a look at the bank's different account types, features and rates.
Product Offering
Key Details

Savings Account

Interest compounded daily

No minimum opening deposit

No monthly maintenance fee

High

0.50%

APY

Money Market Account

No minimum deposit or fees to open an account

Interest compounded daily

No-fee U.S. Allpoint ATM usage

Checking Account

Mobile check deposits

No minimum opening deposit

No monthly maintenance fee

No-fee U.S. Allpoint ATM usage

CDs

Interest compounded daily

Automatic renewal at maturity

10-day best-rate guarantee

No-penalty option available
Ally Bank Checking Account
Ally's interest checking account is much less restrictive than its savings and money market offerings. GOBankingRates has ranked it as one of the Best Checking Accounts of 2021. Here's a look at its features, pros and cons.
Features
Ally Bank's interest checking account offers features that are tailored toward its unique digital banking. For example, the amount of money you have on deposit can get you some outstanding results. Here are more of the bank's features:
Interest compounded daily

No monthly maintenance fees
No minimum opening deposit
No minimum balance requirement

Mobile check deposits

Fee-free U.S. Allpoint ATM usage

$10 per statement cycle reimbursement for ATM charges within the U.S.

Free standard checks and debit card
Pros
0.10% APY for a minimum daily balance of less than $15,000

APY jumps to

0.25%

for a minimum daily balance of $15,000
Cons
No physical branches, so face-to-face transactions are not available

No way to deposit cash
Ally Bank Savings Account
A high APY and lack of monthly maintenance fees make Ally's online savings account one of the industry's most appealing options. In addition, its Smart Savings Tools are a key feature, one that many customers are utilizing, as they've recently crossed the one million savings bucket milestone, according to a company spokesperson. GOBankingRates has ranked it among the Best Savings Accounts of 2021.
Features
The features of the bank's savings account speak for themselves:
No minimum deposit

No monthly maintenance fees

No minimum balance requirements

Competitive APY

Interest compounded daily

No fees on standard or expedited ACH transfers

Free cashier's checks

Free domestic and international incoming wires
Pros
Competitive

0.50%

APY on all balance tiers

No minimums or monthly maintenance fees
Cons
No

way to make cash deposits

T

ransfers to a non-Ally bank account can take up to three business days.
Ally Bank Money Market Account
Ally Bank's money market account is the marriage of a savings account and a checking account. It features rates that start at 0.50% APY and offers instant access to cash via ATMs. GOBankingRates has ranked it as one of the Best Money Market Accounts of 2021.
Features
Here's what you need to know about the account:
No minimum deposit or fees to open

No minimum balance requirements

Interest compounded daily

Fee-free U.S. Allpoint ATM usage

Unlimited ATM withdrawals

$10 per statement cycle reimbursement for ATM charges within the U.S.

Includes a debit card and free standard checks
Pros
0.50%

APY for all tiers

Deposit

minimums elsewhere will likely be higher
Cons
The account is limited to six non-ATM withdrawals per statement cycle, and a $10 charge applies for each additional withdrawal during the statement period.
Ally Bank CD Accounts
Ally offers various CD rates and terms, from three months to five years, depending on which CD you choose. Some CDs can be easily liquidated, whereas you can earn high interest with more standard options. GOBankingRates has ranked Ally's CD offerings among the Best CD Accounts of 2021.
Features
All CDs have these features in common:
Interest compounded daily

Automatic renewal at maturity

Ten-day best-rate guarantee: If you fund your CD within 10 days of your opening date and the rate rises during that period, you'll receive the best rate Ally offers for your balance and term.
Pros
High Yield CD: Terms of three months to five years and rates from

0.15%

APY to

0.80%

APY.
Raise Your Rate CD: Two-year and four-year terms, with an APY of

0.55%

for both terms.

You can

increase the rate once over the two-year term or twice over the four-year term.

No Penalty CD: Rates of

0.50%

APY with an 11-month term. Complete withdrawal of funds is available after the first six days following the date you funded your CD, and you can keep the interest earned.
Current Promotion: 0.05% Loyalty Reward when you renew your High Yield, Raise Your Rate or No Penalty CD to any of the CDs the bank offers.
Cons
High Yield and Raise Your Rate CDs: Both carry withdrawal penalties.
Banking Experience
Ally Bank is strictly online. Navigating your finances without visiting a branch in person is made easy via online banking and 24/7 customer service. Plus, as an Ally Bank customer, you can access Allpoint ATMs for free in the U.S.
Technology
Ally's mobile app is user-friendly and is comparable to all major mobile banking apps for iOS and Android. You can also move your money into another account using your voice via Ally Skill on Amazon's Alexa — or with your fingertips via Zelle.
How To Make a Deposit
The biggest difference between Ally and brick-and-mortar banks is depositing cash. Ally does not accept cash deposits, but it does offer various ways to add money to your accounts, including transferring money from another bank or an Ally account — or by using Ally eCheck Deposit. Wire transfers or mailing a check are other options.
Availability of Funds
Your funds are available to you with every Ally account. Interest checking and money market balances can be accessed via ATM or by using the cash-back feature during a point-of-sale transaction. Here are some potential issues with accessing funds on the spot:
You'll have to consider the proximity to Allpoint ATMs and whether ATMs have 24-hour access.

With most CDs, an early withdrawal penalty applies.

Savings withdrawals are only available via online funds transfer, outgoing wire transfer, telephone transfer or check request.
How To Open an Ally Bank Account
Opening an account at Ally Bank is simple. Here's what you need to know.
Go to Ally.com and click on "Open Account" under the "Checking and Savings" tab.
Choose the account type you want to open.
Fill out the online application with your personal information, including the transfer information for your initial deposit, if applicable.
Once your account is approved, use your Ally Bank Login to access your account online.
Download the Ally mobile banking app if you want to check your balance, transfer funds or make mobile check deposits on the go.
Key Information

Customer service number: 877-247-2559

Hours: See Ally Bank's Hours

Routing number: 124003116

Promotions: Newest Ally Bank Promos and Bonuses

Login: Ally Bank Login Help
Ally Bank Fees
Ally Bank does charge fees in relation to some of its products, but overall, they are reasonable when compared to average fees charged by other banks. For example, Ally charges an overdraft fee of $25 if you exceed the balance in your checking account. In contrast, the typical overdraft fee that banks charge is $35, according to the Center for Responsible Lending, which makes Ally's overdraft fee $10 cheaper.
Also, the bank only charges one overdraft fee per day — no matter if you have multiple items presented. And you won't be charged an additional fee if your account balance is negative over an extended period.
For returned items, Ally charges only $7.50 per item.
At Ally, you'll never pay fees for any of these products or services:
Domestic or international incoming wires

Cashier's checks

Standard or expedited ACH transfers

Standard checks for interest checking and money market accounts
Ally Bank vs. Competitors
All banks have their strengths. Here's a quick look at Ally's strong points as compared to its competitors.
| Bank | Best For |
| --- | --- |
| Ally Bank | No monthly fees, high APY |
| Capital One | In-branch support, diverse banking services |
| Discover | All-in-one banking, including credit cards |
| Chime | High APY, debit card |
Ally Bank vs. Capital One
Capital One has the advantage of in-branch services, whereas Ally is an online-only bank. Ally does currently offer higher yields than Capital One.
Ally Bank vs. Discover
One of the big advantages Discover has over Ally is its credit card line. At Discover, you can keep all your accounts at one institution. Ally offers higher yields and both self-directed and automated investing, something not available at Discover.
Ally Bank vs. Chime
Although Ally doesn't have monthly maintenance fees, it does charge for overdrafts and foreign transactions, an area where Chime has the advantage. Chime also pays a higher savings APY than Ally currently. Ally does offer a more extensive fee-free ATM network, however.
Final Take
Ally Bank reflects the future of banking with its online business model that includes a full suite of products and services. Anyone can benefit from its high interest rates, and with no minimum balance required to open a checking or savings account, it's easy to open a new account with Ally today.
Even if the prospect of an online-only bank isn't entirely appealing to traditional bank customers, some may be able to be swayed by the bank's competitive APY rates and 24/7 customer service and give banking at Ally a chance.
More Banks With Competitive Rates

Bank Branches

Credit Unions
Editor's Favorite

Ally's high yields and lack of fees are its standout characteristics.
Ally Bank FAQ
Here are some of the most common questions and answers about Ally Bank and its products and services.
Is Ally a safe bank?

Ally Bank deposits are protected by the Federal Deposit Insurance Corp. -- up to $250,000 per depositor for each qualifying account category.

Does Ally Bank have any branches?

No, Ally is a completely online bank.

How long does it take to transfer money from Ally?

Online transfers to Ally accounts are instantaneous, while those to external banks can take one to three business days.

How much can you withdraw from Ally?

Ally has a $1,000 daily ATM withdrawal limit.

How long does it take to get approved for an Ally bank account?

You can open an Ally account online in five minutes or less.

Does Ally offer free money for signing up for an account?

Currently, Ally Bank offers up to $3,000 if you sign up for a self-directed investment account.

From time to time, Ally also offers cash signup bonuses in connection with its checking and savings accounts.
Jared Nigro contributed to the reporting for this article.
Rates are subject to change; unless otherwise noted, rates are updated periodically. All other information on accounts is accurate as of Nov. 15, 2020.
This content is not provided by Ally Bank. Any opinions, analyses, reviews or recommendations expressed in this article are those of the author alone and have not been reviewed, approved or otherwise endorsed by Ally Bank.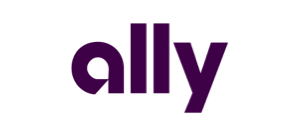 Take Advantage of our Best Offer(s)