Amazon Flex Review: How Much Do Amazon Drivers Make?
GOBankingRates Score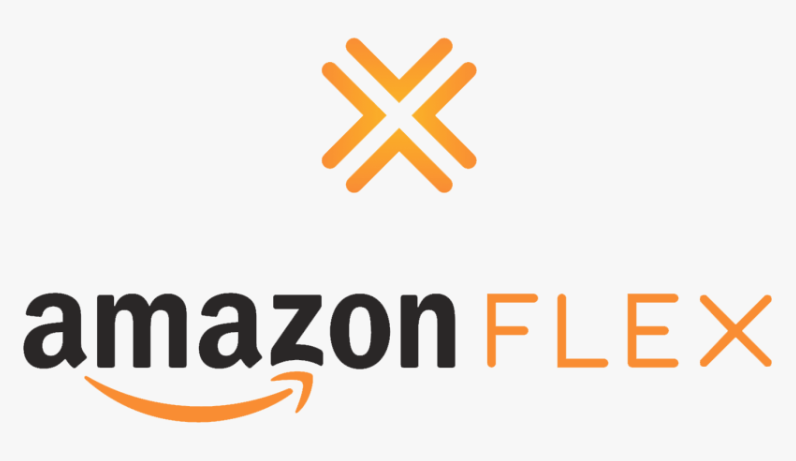 Quick Take: If you own a car and are looking for a flexible side hustle, delivery services such as DoorDash and Instacart are a good way to make extra cash on your schedule. Amazon Flex jobs are another way. They're available in many cities as a way for one of the world's largest retailers to keep up with order demands. If you're wondering how much Amazon drivers make, this Amazon Flex review will get into all the details on whether this gig is worth it.
Areas Available
Learning Curve
Flexible Schedule
Earning Potential
How did we calculate this?
Pros
Flexible scheduling — you can reserve time blocks ahead of time
Work alone
You'll know how much you can earn in advance
The app takes out all the guesswork
Amazon Flex pay averages $18 to $25 per hour including tips
You can choose the days you want to be paid
Cons
Limited availability
Open-bed pickup trucks and smaller cars may not qualify
You get penalized if you don't cancel your scheduled block at least 45 minutes in advance
Workload fluctuates, making it hard to earn a steady income
You won't get reimbursed for gas, tolls, parking expenses or citations
Make Your Money Work For You
What Is Amazon Flex?
Amazon Flex is an independent contractor job delivering packages on behalf of the company. Some of the deliveries you may make are for:
Amazon.com: You'll pick up orders from an Amazon delivery station to deliver. You could be delivering anything sold on Amazon.com.
Amazon Fresh and Prime Now: You'll deliver household supplies and groceries from an Amazon delivery station.
Instant Offers: Not available everywhere, these one-off deliveries may come up based on your location.
Store Orders: You'll pick up orders from local stores instead of an Amazon delivery station.
The Amazon Flex app organizes your schedule for you and provides you with all the info you need. Simply check what's available, reserve a delivery block of time and follow the app's instructions to complete the deliveries. You'll get paid in a matter of days.
How To Become an Amazon Flex Driver
Getting started may be the hardest part of the whole process. Amazon Flex isn't available everywhere yet; you'll find about 100 cities with limited spots. If you don't find your city listed, you can download the app, create an account and wait for news from Amazon if it's recruiting in your area.
Make Your Money Work For You
To become an Amazon Flex driver, you must:
Be at least 21
Have a valid driver's license
Have a Social Security number
Have a smartphone with the Amazon Flex app downloaded
Have a four-door SUV, van or pickup with a covered bed or midsize vehicle
You'll also need to have car insurance. Keep in mind that personal car insurance policies don't cover driving for delivery or rideshare apps. Amazon adds drivers to its commercial policy for free in all states except New York. New York drivers may need to add their own rideshare insurance providing commercial auto liability, uninsured/underinsured motorist coverage and comprehensive and collision coverage.
If you meet the requirements and your city has opportunities, here's how Amazon Flex jobs work.
1. Sign Up for an Account
You can use your existing Amazon account or create a new one. You'll need to watch some videos on how delivering with Amazon works. Follow along and answer questions that help Amazon determine your area and the type of delivery you're best for. Enter bank information to get paid by direct deposit and fill out tax forms.
Make Your Money Work For You
2. Schedule Blocks
Once you're approved, you can tap on "Upcoming Offers" to view what's available. It will show you the duration of the block and potential earnings. The length of the delivery block depends on the Amazon Flex opportunity. Amazon.com slots typically last three to six hours. Prime Now, Amazon Fresh and Store Orders are usually available for two to four hours. Instant Offers can pop up at any time and can take between 15 and 45 minutes to complete.
Remember that you don't get reimbursed for parking, gas or tolls, so take that into account when choosing blocks. When you see something you like, swipe the schedule you'd like to reserve.
3. Make the Deliveries
You'll see your starting location in the app one hour in advance for Prime Now and Amazon.com orders. Other orders show you the location in advance. You'll load up your vehicle and follow the app for directions to customers' homes and everything you need to do.
If something comes up and you can't make your scheduled block, cancel at least 45 minutes in advance or it may be marked as a missed block. For blocks that start within 45 minutes, cancel within five minutes to avoid it being marked as missed.
Make Your Money Work For You
4. Get Paid
The earnings screen of the app lets you track your pay. You've already added a bank account by now, so you don't have to do anything else except wait for a notification that your payment was processed. Amazon Flex allows you to choose the days of the week you want to get paid. Deliveries that are eligible for tips pay out after the tips have been finalized, which generally takes a day or two after the delivery. Depending on your bank, you could see your payment in your account as soon as the next day.
How Much Do Amazon Flex Drivers Make?
The pay for Amazon Flex drivers depends on the area and type of delivery you make. Tips factor into your income, making it hard to determine. Amazon says it will pay $18 to $25 per hour but that your actual earnings will depend on your location, delivery times and other factors.
Pro Tips To Maximize Your Earnings
The following ideas can help you make more as an Amazon Flex driver:
Check the schedule regularly for new delivery blocks. Cancellations may come up and you could snag a last-minute opportunity.
Ramp up for the holidays. November and December are peak delivery times when you can make more money than the rest of the year.
Look for busier block times, which pay more. It may require you to work later or earlier hours, but it could be worth it.
Be courteous and thoughtful on deliveries and you may earn extra tips. Small details such as dropping mints into a food order bag from the restaurant pickup or placing grocery orders neatly at a customer's door could earn you extra cash.
Keep your phone charged so a drained battery doesn't cut your delivery block short.
Stay organized as you load deliveries into your car to keep the delivery process as fast and efficient as possible.
Make Your Money Work For You
How Amazon Flex and Other Driving Gigs Compare
Are you wondering how Amazon Flex compares to other car-related side hustles? Here is a breakdown.
Amazon Flex vs. DoorDash
Both companies offer scheduling in advance. Amazon Flex provides more details about what to expect before you commit. However, DoorDash operates in more cities at present, potentially making it more lucrative than Amazon Flex.
Amazon Flex vs. Instacart
If you don't want to deliver packages for Amazon, Instacart focuses on grocery deliveries. According to Glassdoor, Instacart delivery drivers average $17 per hour. Amazon Flex might still be the better option in markets with low demand for Instacart deliveries because it guarantees earnings between $18 and $25 per hour plus tips.
With Amazon Flex, you pick up packages or orders and spend most of your time making deliveries. Instacart drivers often shop for the groceries they deliver. You'll have to decide how much time you want to spend pushing a cart versus dropping orders off.
Is Amazon Flex Pay Worth It?
This side hustle might be worth it if it's available in your area and you're not too pressed about a steady gig. The Flex program is not widely available yet, potentially making it less reliable or lucrative than other similar types of gigs. However, it's nice to know what to expect ahead of time before you schedule a block — and the tips can be a nice bonus.
Make Your Money Work For You
Amazon Flex FAQ
Here are the answers to some commonly asked questions about Amazon Flex.
Can I bring a friend on Amazon Flex jobs?

Amazon does not encourage others to tag along because of its commercial insurance coverage limits. You can take someone with you as long as you drive during your block and the passenger remains in the vehicle while you pick up and drop off deliveries.

Does Amazon Flex pay include tips?

Amazon Flex delivery blocks usually show you an estimate of how much you can earn during the two- to four-hour shift. Customers may tip you extra after a delivery, which could bump up your earnings. Any tips you earn are yours to keep.

How much can you earn with Amazon Flex?

Amazon reports that most of its Amazon Flex drivers make between $18-$25 per hour. Actual earnings depend on location, time spent on deliveries and tips.

Is it worth it to drive for Amazon Flex?

If you are comfortable being an independent contractor who is responsible for all of the expenses involved in being an Amazon Flex driver, including your fuel, parking and tolls, then it might be worth it to drive for Amazon Flex.

Does Amazon Flex pay daily?

You can control when you get paid as an Amazon Flex driver. If you want to get paid daily, you have that option.

How much can I make with Amazon Flex in a week?

According to ZipRecruiter, the national average earnings per week for an Amazon Flex driver is $794 or about $20 per hour.
Delivery Side Gigs

Reviews

Comparison
Cynthia Measom, Daria Uhlig and Elizabeth Constantineau contributed to the reporting for this article.
Information is accurate as of March 29, 2023.
Editorial Note: This content is not provided by any entity covered in this article. Any opinions, analyses, reviews, ratings or recommendations expressed in this article are those of the author alone and have not been reviewed, approved or otherwise endorsed by any entity named in this article.