Amerant Bank Review: Flexibility in Banking With a Variety of Product Options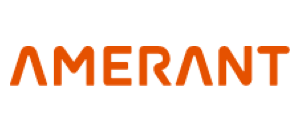 GOBankingRates Score
Our Take: While it has branches in limited areas -- South Florida and Houston -- it is the second-largest community bank headquartered in Florida. Amerant Bank offers a robust suite of products and services, including business and investment services, making it an excellent option for people looking to keep all of their financial accounts with one institution.
Accessibility
Mobile App/Digital Experience
Breadth of Products
Opening Deposit Requirements
How did we calculate this?
Pros
Broad accessibility with a website in both English and Spanish
High unsecured loan limits of up to $150,000
Wide variety of products, which include investing and in-depth business services options
Extended customer service hours of 7 a.m. to 8 p.m. EST Monday to Friday, and 8 a.m. to 5 p.m. on Saturday and Sunday
Cons
Regional bank with limited locations
About Amerant Bank
Amerant Bank first opened in 1979 as Commercebank, N.A. in South Florida and has grown to nearly $8 billion in assets over the past 43 years. With 24 branch locations serving south Florida and Houston, a loan processing center in New York and an online and mobile banking suite, Amerant provides a dynamic banking experience.
Amerant is committed to customers' financial well-being. It offers a financial education platform with topics spanning money basics, investments and fraud prevention. This center has videos and other resources to help customers improve their financial knowledge from the comfort of their own homes.
Amerant Bank Products
Amerant Bank offers a variety of checking, savings, investment and loan products to fit your needs. When choosing an account, consider what minimum balance you will maintain as well as what kind of interest you want to earn on your balances. Compare your expectations to the requirements for having fees waived each month.
Product
Features
Checking Accounts

Value checking, Interest checking, and Relationship Interest checking with minimum initial deposits ranging from $50 to $100
Monthly fees of $5 to $35 waived when average monthly balance or transaction requirements are met

Savings Accounts

0.05%

APY across all balance tiers
Minimum opening balance of $50
Monthly service fee of $5 can be waived by meeting minimum balance requirements

Money Market Accounts

0.01%

to

0.15%

APY for standard Money Market account

0.60%

APY for Relationship Money Market account
$25 to open Money Market account, $150 to open Relationship Money Market account

CD Accounts

Fixed rates from

0.45%

to

0.65%

Terms of 3, 12, 18, 24, 36, 48 and 60 months

Credit Cards

Maximum Rewards and Secured Visa cards
60-second approval decision when you apply online

Personal Loans

Secure personal loans with physical collateral or a certificate of deposit
New and used auto loan financing, up to 100% of the loan-to-value ratio
Terms from 12 to 60 months with loan amounts up to $150,000
Overdraft protection options ranging from $2,500- $5,000 serve as a line of credit attached to your checking account

Mortgages

Fixed and adjustable-rate mortgages, jumbo loans, construction-to-permanent, custom loans, refinance
Home equity lines of credit

Business Accounts

Checking, savings and loan options for your small or commercial business
Tools needed to run your business effectively, like ACH services, bill pay and TreasuryConnect
Business-edition debit and credit cards

Wealth Management

Investment services ranging from portfolio management, options for those on a fixed income and retirement planning
Trust management and escrow accounts
Amerant Bank Checking Accounts
Amerant offers three checking account options: Value checking, Interest checking and Relationship Interest checking. The Value checking requires a $50 opening deposit and has no minimum balance requirements. The $5 monthly fee can be waived if you complete one of the following: enroll in online statements or monthly direct deposit, or complete four debit card transactions per statement cycle.
The Interest checking account requires a $100 opening deposit and has a $15 monthly service fee that is waived when you maintain an average daily balance of $2,500 during a statement cycle. The interest you earn is tiered, based on your balance.
Relationship Interest Checking requires a $100 opening deposit and features a variable interest rate. The $35 monthly fee is waived when you have: $50,000 combined monthly average balance in other deposit, loan or Amerant Investment accounts — excluding certificates of deposit — and monthly direct deposit, or four transactions per statement cycle.
Features
Zero-liability policy on fraudulent transactions
Options for overdraft protection
Complimentary check order starter kit
Pros
Custom text and email alerts for account monitoring
Unlimited access to online bill pay
Cons
Fees apply to all accounts
Variable APY with minimal details outlined
Amerant Bank Savings Account
Amerant offers a single savings account option. Interest rates are clearly outlined with minimum balance requirements for each one. Monthly service fees apply but can be waived by meeting minimum balance requirements. Here's more.
Features
0.05%

APY across all balance tiers
$50 opening deposit
$5 monthly fee, waived with an average daily balance of $300
Pros
Easy-to-meet balance requirements for waiving fees
Complete transactions from your savings accounts using Amerant debit card
Cons
No APY increase for higher deposit amounts
Amerant Bank Money Market Accounts
Amerant offers two money market accounts, which allows you to choose the account that's best for you.
The basic Money Market account has a $100 opening deposit and a $25 monthly fee that is waived when you maintain an average daily balance of $5,000 during a statement cycle.
The Relationship Money Market account has a $100 opening deposit and a $150 monthly fee that is waived when you have a Relationship Interest checking account with a balance of at least $1.
Features
0.01%

to

0.15%

APY with Regular Money Market account

0.60%

 APY with Relationship Money Market account
Check-writing privileges

Up to six withdrawals per statement cycle
Pros
Competitive

0.60%

 APY on a balance of $100 or more in your Relationship Money Market account

Two account options to choose from to best fit your financial needs
Cons
Relationship Money Market requires Relationship Checking account with positive balance to waive the $150 service fee

Additional fees of $12 per withdrawal apply in excess of six per statement cycle
Amerant Bank CD Accounts
Fixed rates of return are guaranteed with flexible terms from three to 60 months. Florida or Texas account holders can earn 0.65% APY on terms from 24 to 60 months. If you live in other states, you can also earn 0.45% on all 18-month CD terms.
Features
Lock in rate for up to five years
Higher APY for longer terms
Pros
Fixed-rate guarantees return
Longer terms rewarded with higher rate
Cons
High $10,000 minimum opening balance
Banking Experience
Products are not the only consideration when shopping for a new place to deposit your money. The overall banking experience matters, too. Here's more.
Branch Access and Availability
While Amerant offers branches in only two states in the United States, online and mobile banking empower you to bank from anywhere. Extended customer service hours ensure that you can reach out to Amerant team members when you have a question or concern about your account.
Customer Service
Customer service call center hours are 7 a.m. to 8 p.m. EST Monday to Friday and 8 a.m. to 5 p.m. EST on Saturday and Sunday. These hours are the same for online and mobile banking customer support except that online and mobile banking support is closed on Sundays. Online bill pay hours are 7 a.m. to 1 a.m. EST seven days a week, and credit card services are offered 24/7.
Mobile and Digital Experience
Amerant offers a mobile app, available for download on both Google Play and the App Store. The app rates 3.4 on both platforms, with some complaints about its lack of functionality.
Key Information

Customer Service: 855-263-7268

Online and Mobile Banking Support: 305-629-1260

Online Bill Pay Support: 844-699-4549

Personal Credit Cards: 888-295-5540

Business Credit Cards: 800-819-4249

Routing Number: 067010509

Swift Code: MNBMUS33
How To Open an Account
Account opening is subject to credit approval. You'll need to have your personal information ready, including full name, address, email and phone number. You'll need to verify your identity using your Social Security number, date of birth, driver's license or other identification, and employment information. You will also need to provide the routing and account numbers from another bank to transfer your initial opening deposit.
Amerant Bank Fees
The Amerant Bank website lists the fees you may incur on your accounts and transactions. Ways to avoid these fees are also clearly explained for customers. For example, overdraft protection fees cost $35 per transaction but are capped at five fees per day.
Check the disclosures for your specific account to see which fees may apply and how you can avoid them. Fees outlined by Amerant Bank include:
| Type | Amount |
| --- | --- |
| Out-of-network ATM fees | $2.50 per withdrawal |
| Cashier's checks | $10 |
| Change orders | $15 |
| Same-day bill payments | $9.95 |
| Overnight check bill payment | $14.95 |
| External ACH transfers | $5 per transaction |
| Foreign transaction fee | 3% on all purchases made outside of the U.S. |
Amerant Bank vs. Competitors
It can help to compare a bank to its competitors to get an idea of whether it's the best fit for your finances. Here's a look at how Amerant Bank stacks up to its top competitors.
| Bank | Best For |
| --- | --- |
| Amerant Bank | Spanish-speaking customers |
| Centennial Bank | Checking account selection |
| Pan American Bank & Trust | ATM-fee reimbursements |
| Town Bank | Credit-building and repair products and services |
Amerant Bank vs. Centennial Bank
Centennial Bank offers over twice the checking account options that Amerant Bank does — seven versus three. However, Amerant Bank offers more accessible banking hours than Centennial Bank, especially on weekends.
Amerant Bank vs. Pan American Bank & Trust
Pan American Bank & Trust reimburses up to $25 in non-network ATM fees per cycle, while Amerant charges $2.50 per out-of-network withdrawal and offers no reimbursements. However, Amerant Bank offers two credit card options for customers, whereas Pan American offers only debit cards.
Amerant Bank vs. Town Bank
Town Bank offers a robust lineup of credit building and repair products and services, while Amerant Bank offers a single secured credit card. However, Amerant offers a lower opening checking deposit of $50, while Town Bank's minimum opening deposit is $100.
Final Take
Amerant Bank is a proven financial partner with 43 years in business. It's easy to find a checking or savings account that helps you reach your specific financial goals. When your goals change, you don't have to look for another bank. Amerant offers account tiers to continue meeting your needs over time.
Amerant Bank is also a leader in offering financial services to customers who speak Spanish. Its website translates completely for full accessibility, and there are customer service options for Spanish speakers.
Editor's Favorite

Amerant shows its commitment to serving customers through a complimentary financial education center. The platform stands out from the competition because it is easily accessible. Customers may research financial education topics that pique their interest without creating a login or signing up for anything.
Daria Uhlig contributed to the reporting for this article.
Rates are subject to change; unless otherwise noted, rates are updated periodically. All other information on accounts is accurate as of March 25, 2022.
Editorial Note: This content is not provided by Amerant Bank. Any opinions, analyses, reviews, ratings or recommendations expressed in this article are those of the author alone and have not been reviewed, approved or otherwise endorsed by Amerant Bank.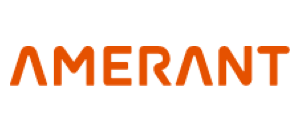 Take Advantage of our Best Offer(s)