Amerant Bank Review 2022: Flexibility in Banking and High Rates
GOBankingRates Score
Amerant Bank
Quick Take: While Amerant offers branches in only two states -- Florida and Texas -- in the United States, online and mobile banking empower you to bank from anywhere. It's the largest community bank in Florida. Besides personal and business accounts, Amerant shows its commitment to serving customers through a complimentary online financial education center. The platform stands out from the competition because it is easily accessible without having to create a login or signup. This Amerant Bank review looks closer.
APYs
Benefits
Products
Customer Service
How did we calculate this?
Pros
Competitive interest yields on higher balances
Broad accessibility with a website in both English and Spanish
Wide variety of products, which include investing and in-depth business services options
Extended customer service hours of 7 a.m. to 8 p.m. EST Monday to Friday, and 8 a.m. to 5 p.m. on Saturday and Sunday
Cons
Regional bank with limited locations
Amerant Bank Overview
Amerant Bank first opened in 1979 as Commercebank, N.A. in South Florida and has grown to nearly $8 billion in assets over the past 43 years. With 24 branch locations serving south Florida and Houston, a loan processing center in New York and an online and mobile banking suite, Amerant provides a dynamic banking experience.
Amerant is committed to customers' financial well-being. It offers a financial education platform with topics spanning money basics, investments and fraud prevention. This center has videos and other resources to help customers improve their financial knowledge from the comfort of their own homes.
Amerant Bank Key Features
Four main features were considered in this assessment of Amerant Bank.
APYs
When you open an Amerant savings account, you'll earn a high yield of on your balances of $25,000 or more.
Certificate of Deposit APYs depend on the term and can be as high as .
Money market account rates range from to depending on your balance. If you link a checking and money market account, a relationship rate of APY is available.
Benefits
The best feature of banking with Amerant is the higher-than-average yields. Besides the possibility of growing your funds, you can expand your finances internationally with an international checking account.
Amerant's readily-available financial education center is also a significant benefit.
Products
Amerant Bank offers a variety of checking, savings, investment and loan products to fit your needs. When choosing an account, consider what minimum balance you will maintain, as well as what kind of interest you want to earn on your balances. Compare your expectations to the requirements for having fees waived each month.
Amerant offers three checking account options: Value checking, Interest checking and Relationship Interest checking.
| Account | Opening Deposit | Monthly Fee | Interest |
| --- | --- | --- | --- |
| Value Checking | $50 | $5; Waived by enrolling in online statements or monthly direct deposit or with four debit card transactions per statement cycle | No |
| Interest Checking | $100 | $15; Waived with an average daily balance of $2,500 during a statement cycle | Yes |
| Relationship Interest Checking | $100 | $35; Waived with a $50,000 combined average monthly balance in deposit, loan or investment accounts and monthly direct deposit or four transactions per statement cycle | Yes |
Amerant offers a single savings account option. Interest rates are clearly outlined with minimum balance requirements for each one. Monthly service fees apply but can be waived by meeting minimum balance requirements.
In addition to the regular savings account, Amerant offers two money market accounts, which allows you to choose the account that's best for you. The basic Money Market account has a $100 opening deposit and a $25 monthly fee that is waived when you maintain an average daily balance of $5,000 during a statement cycle.
The Relationship Money Market account has a $100 opening deposit and a $150 monthly fee that is waived when you have a Relationship Interest checking account with a balance of at least $1.
Finally, Amerant offers CD accounts with varying rates and terms. Fixed rates of return are guaranteed with terms from three to 60 months. Rates depend on location — Florida or Texas account holders can earn APY on terms from 24 to 60 months. If you live in other states, rates are higher for all available terms, with a 60-month CD earning APY.
Customer Service
Customer service call center hours are 7 a.m. to 8 p.m. EST Monday to Friday and 8 a.m. to 5 p.m. EST on Saturday and Sunday.
These hours are the same for online and mobile banking customer support except that online and mobile banking support is closed on Sundays. Online bill pay hours are 7 a.m. to 1 a.m. EST seven days a week, and credit card services are offered 24/7.
How Amerant Bank Stands Out
The number of account options is an attractive feature — you can upgrade your accounts as your account balances and financial needs change.
The possibility to open an international account is something you won't find with many other banks.
Amerant Bank vs. Competitors
It can help to compare a bank to its competitors to get an idea of whether it's the best fit for your finances. Here's a look at how Amerant Bank stacks up to its top competitors.
Amerant Bank vs. Centennial Bank
Centennial Bank offers over twice the checking account options that Amerant Bank does — seven versus three.
However, Amerant Bank offers more accessible banking hours than Centennial Bank, especially on weekends. 
Amerant Bank vs. Pan American Bank & Trust
Pan American Bank & Trust reimburses up to $25 in non-network ATM fees per cycle, while Amerant charges $2.50 per out-of-network withdrawal and offers no reimbursements.
However, Amerant Bank offers two credit card options for customers, whereas Pan American offers only debit cards.
Amerant Bank vs. Town Bank
Town Bank offers a robust lineup of credit building and repair resources, while Amerant Bank offers a single secured and one unsecured credit card.
However, Amerant offers a lower opening checking deposit of $50, while Town Bank's minimum opening deposit is $100.
How To Open an Account
Account opening is subject to credit approval. You'll need to have your personal information ready, including full name, address, email and phone number. You'll need to verify your identity using your Social Security number, date of birth, driver's license or other identification, and employment information.
You will also need to provide the routing and account numbers from another bank to transfer your initial opening deposit.
When you have gathered the documents and information you need, simply navigate to the account you want to open on the Amerant Bank website and click the orange "Apply Now" button, then follow the prompts.
Final Take
Amerant Bank is a proven financial partner with 43 years in business. It's easy to find a checking or savings account that helps you reach your specific financial goals. When your goals change, you don't have to look for another bank. Amerant offers account tiers to continue meeting your needs over time.
Amerant Bank is also a leader in offering financial services to customers who speak Spanish. Its website translates completely for full accessibility, and there are customer service options for Spanish speakers.
Amerant Bank FAQ
Now that you know more about Amerant's products and services, here are answers to some of the bank's frequently asked questions.
Is Amerant Bank safe?

Yes. Amerant Bank has been in business for 43 years and has about 800 employees. All deposits are federally insured by the Federal Deposit Insurance Corp. up to $250,000.

Does Amerant Bank have Zelle?

Yes. Customers may access Zelle by logging into online or mobile banking and selecting "Send money with Zelle" from the Transfers and Payments menu.

How many locations does Amerant Bank have?

Amerant Bank is a regional bank with 24 total branches, located in South Florida and Houston, Texas.

What was Amerant Bank before?

Amerant Bank was formerly Mercantil Bank Holding Corporation until the year 2019. The brand began its rebranding to Amerant Bank in 2018.

Who is the owner of Amerant Bank?

Amerant Bank's principal subsidiaries are Amerant Bank, N.A., Amerant Investments, Inc. and Amerant Trust, N.A.

Is Amerant Bank a good bank?

Amerant Bank is a great option for residents of the Houston Area and Florida. You'll find a variety of banking services and competitive rates.
Katy Hebebrand contributed to the reporting for this article.
Rates are subject to change; unless otherwise noted, rates are updated periodically. All other information on accounts is accurate as of June 29, 2022.
Editorial Note: This content is not provided by Amerant Bank. Any opinions, analyses, reviews, ratings or recommendations expressed in this article are those of the author alone and have not been reviewed, approved or otherwise endorsed by Amerant Bank.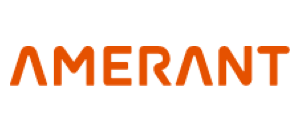 Take Advantage of our Best Offer(s)